Just like the title says. UPS dropped off 5 boxes of the Topps Magic Rookies that were on sale over the weekend and 3 boxes of Certified. Just got home from work so I'm going to get comfortable and grab a drink and start ripping. I'll post results as I go.
---
Magic Box #1
Cecil Shorts III
Bilal Powell
Greg Little
Da'Quan Bowers
Derrick Locke
Shane Vereen
Taiwan Jones
Corey Liuget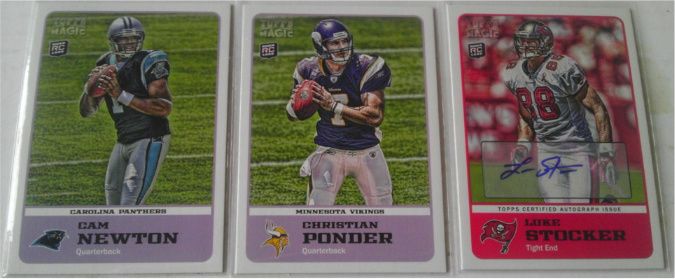 Pulled the pack out of the box to see the back of Cam staring at me, got a little excited hoping for it to be the auto but no such luck.
---
Certified Box #1 - First 5 packs
Freshman Fabric /299 Christian Ponder
Freshman Fabric /499 Julio Jones
Gold Team /999 Troy Polamalu
Shirt Off My Back /250 Taiwan Jones
Mirror Red /250 Josh Freeman
Mirror Red /250 Dwight Freeney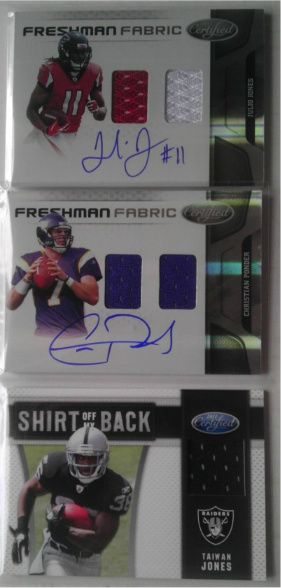 Christian Ponder was my first pack, so I got off to a good start. Other half of the box should be pretty boring though with 3 of the 4 hits gone.