Got three Shoutouts to get out there to some great members, sorry it took a bit but Wifey has been having software issues on the desktop so she couldn't upload any scans. Anyway want to say thank you to these awesome members for some sweet PC help  
From JDetter, I know some will think its only a base card but these haven't came around much and it's a huge help. Thank Bro 
Justin Houston Topps Magic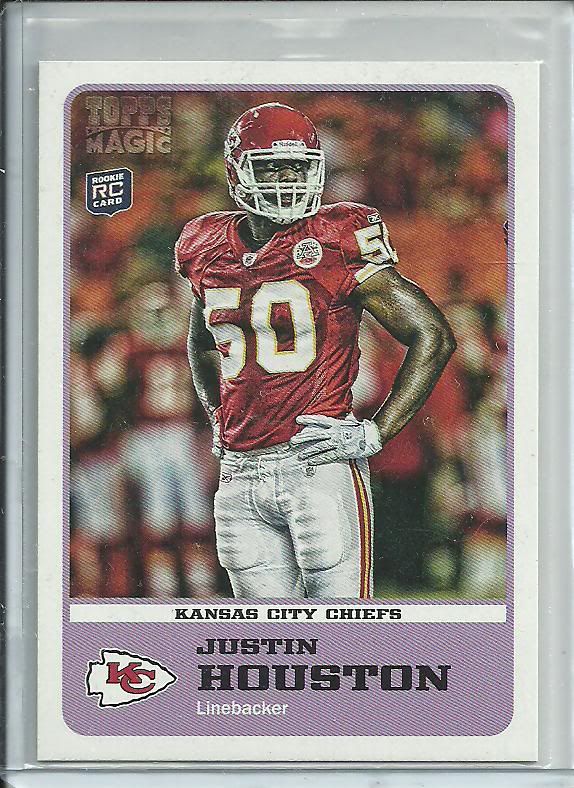 Then from Rogue, for some reason of which I'm not sure, my first Stanzi auto. Thank you again my friend. 
Ricky Stanzi Elite Rookie Auto 
And finally I got blindsided IEagles style, Wifey opened this one and told me what was in it and I said sweet but where's it from lol. After she read the very nice note I found out that IEagles had sent these beauties. 
Jon Baldwin Rookies And Stars Dress For Success Jersey 
And then this, now as most of you know I don't use the term sick very much but this thing needs a Doctor. 
Jon Baldwin Crown Royale Die Cut Patch Auto