Here are some scans of my 2011-12 Artifacts Jonathan Toews Collection.
Always looking to add SN cards from 11-12 artifacts to this collection. Have been thinking of adding Tandems or Trios as well.
Update July 2, 2013: hit a little milestone, I now have 19 #147 Toews SN Star cards from the set (although 2 are #/99 not #/999) So i guess i'm still looking for 2 more copies of Star #147 #/999, and maybe 17 more #/99.
Update:Added GMA graded Gem Mt 10 #147 Star
THIS COLLECTION CAN BECOME AVAILABLE FOR TRADE AS A WHOLE!!!
(LOOKING FOR OILERS, 1-3 cards)
newest Pictures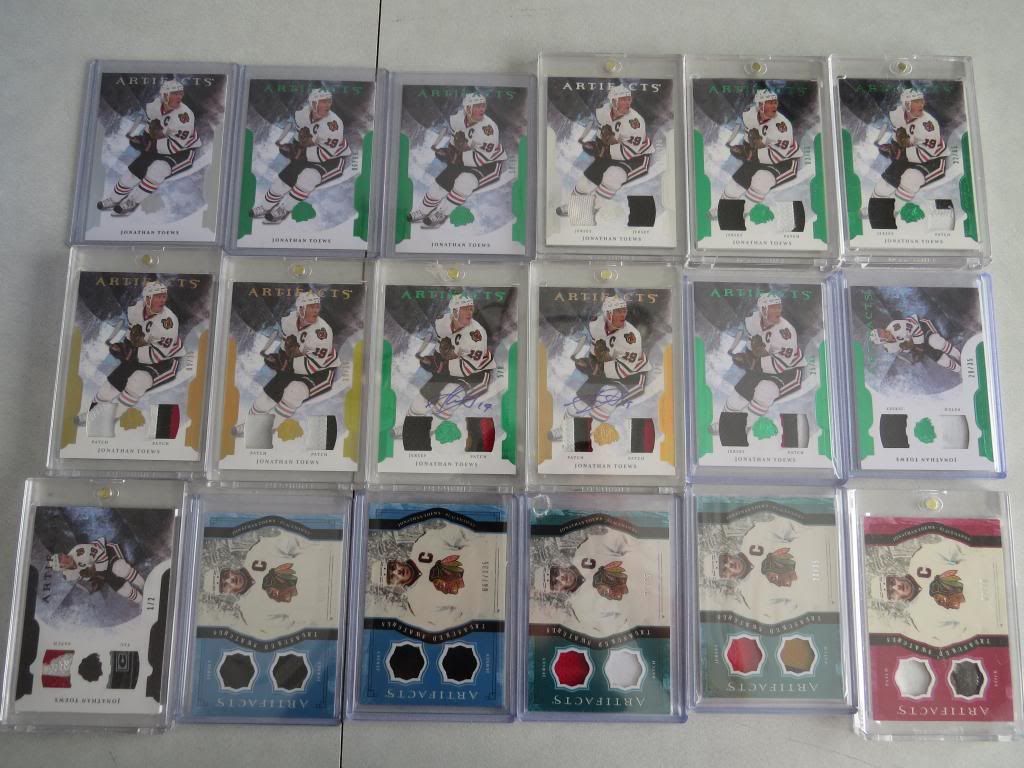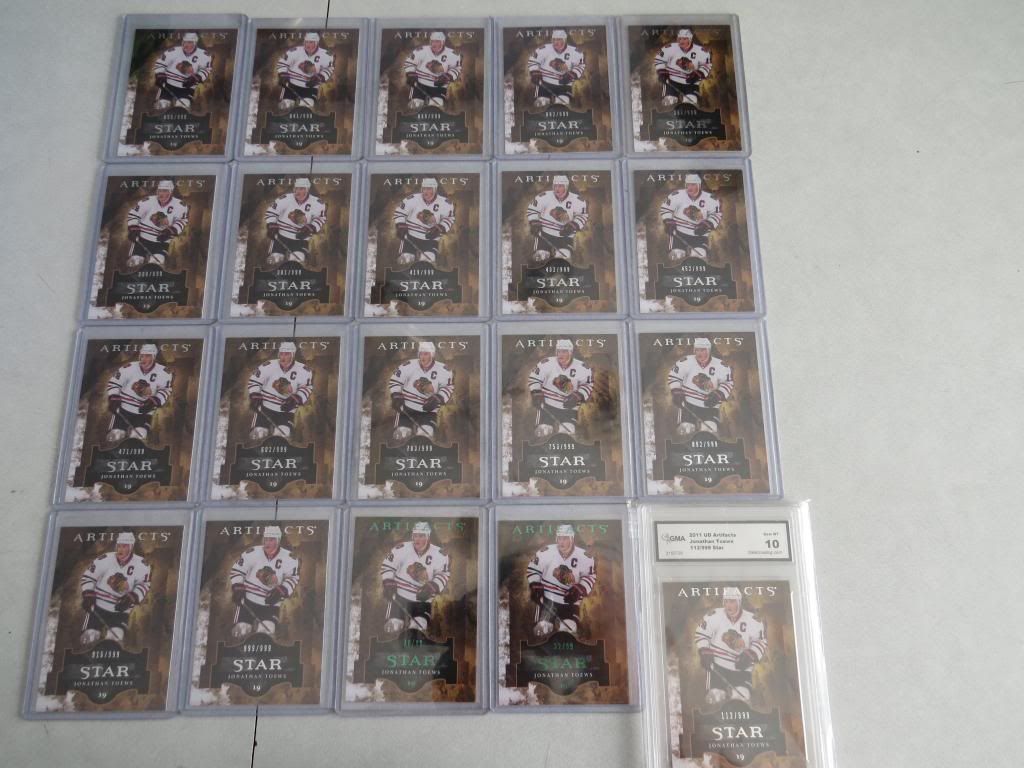 Please let me know if you have a card FT to add to this. OR if you are interested in this collection