grabbed a few more boxes on the way home from work today a box of 11/12 artifacts, 11/12 Certified(i am loveing the certified), 2008-09 UD ser.1 and a pack 0f 08/09 UD Trilogy(the trilogy had a nice Lemieux PLEXI. have a minor Lemieux PC so nice to hit), and then it turned into maybe the most interesting boxes ive opened...
ill do the 08/09 UD series One first, some YG's obviously, Crosby Hockey Heroes, and GU jerseys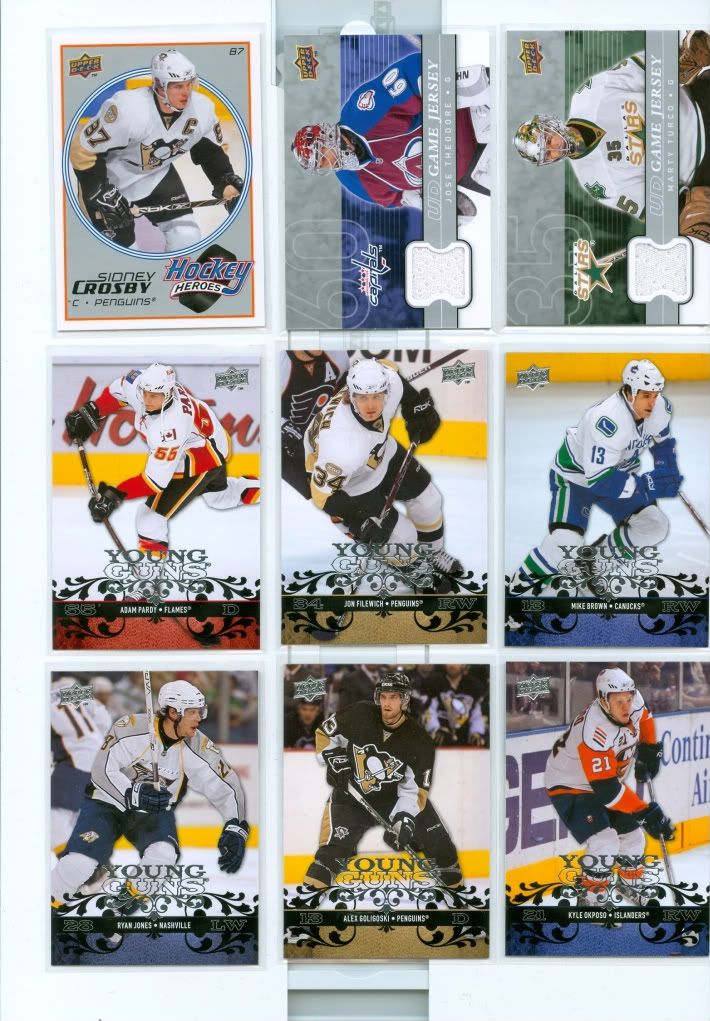 ... and the rest of the inserts
I am Keeping all of the 2008/09 UD as i needed all of the inserts for my set Except for the YG EXCLUSIVE if anyone is interested LMK
Now the Artifacts. this is the 6 or 7 box of artifacts i have opened from 11/12 and the first time this ever happened....
this is now the 3rd time i have pulled the Canuck trio, yet still havent seen the oilers.RED222 Sean Couturier RC EXCH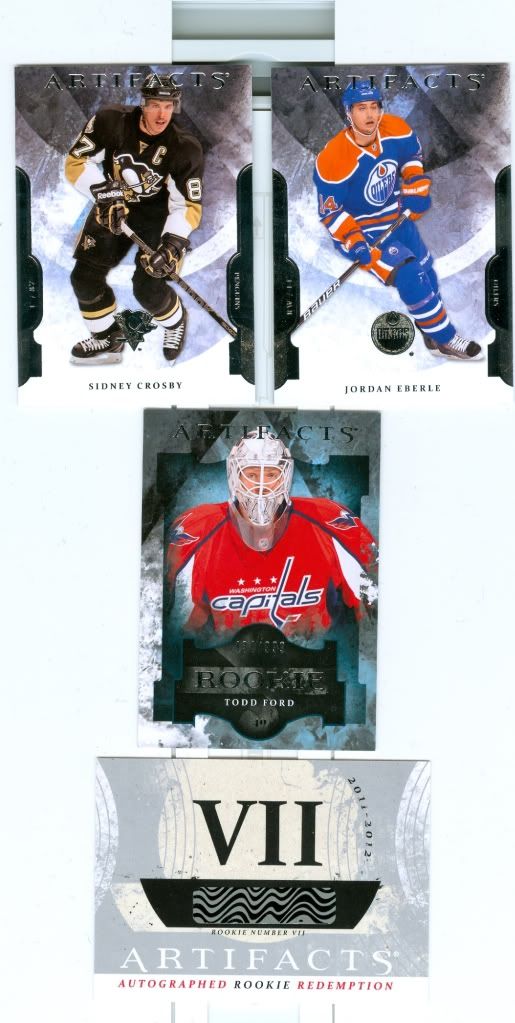 A SECOND REDEMPTION Artifacts Rookie Autographs Redemptions #REDA7 Ryan Johansen EXCH i have never had 2 in a box before not the best players for my own collections but not bad players. OH and LAST PACK RULE 2 PC base cards(Crosby, Eberle) a rookie i needed and a redemption were in the bottom pack!
and then this happened!!!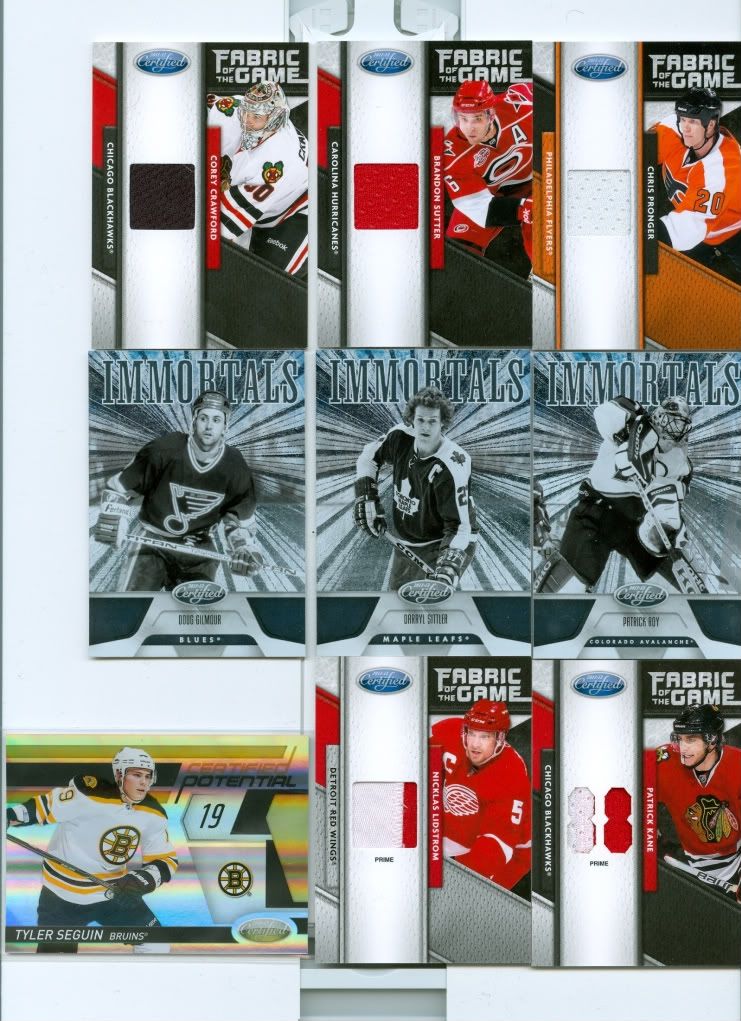 5 memerobilia hits, a seguin gold, and some totally silver immortals great box! again not the players i collect but some great cards
-P. Kane #33 Prime 02/10
-N. Lidstrom prime 02/25
-C. Pronger 002/399
-B Sutter 101/399
-C. Crawford 57/99
-TSeguin 24/25
#60 Totaly purple Gagner 04/10(Cool Oilers Hit)
There was not a single base card in this box, EVERY card was a TOTALY SILVER PARALEL OR INSERT and 2 more redemptions
all in all im glad i stopped at my card shop for some boxes!
(Oilers and Ovechkin NFT) but the rest of the totaly silvers will most likely end up in my org...