The man hooked me up with some real Longhorn stuff and it aint a bunch of scraps either, I love it! Thanks so much sir!!
First a few little base cards and actually i didnt have most of these so they were cool.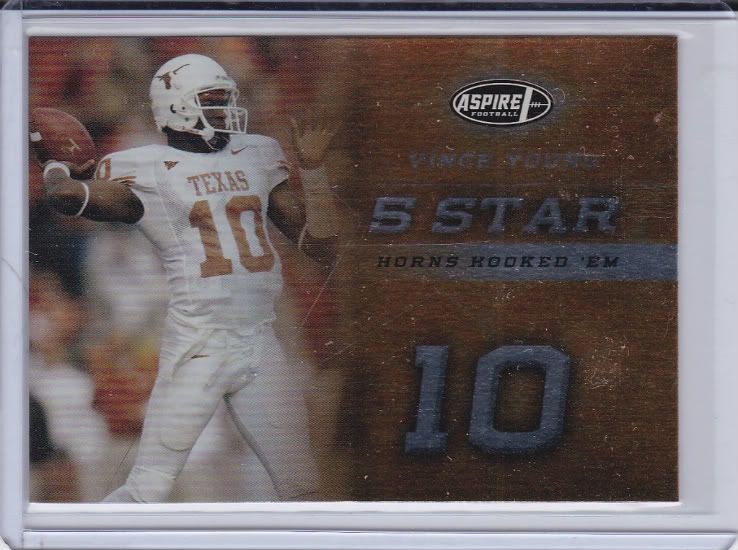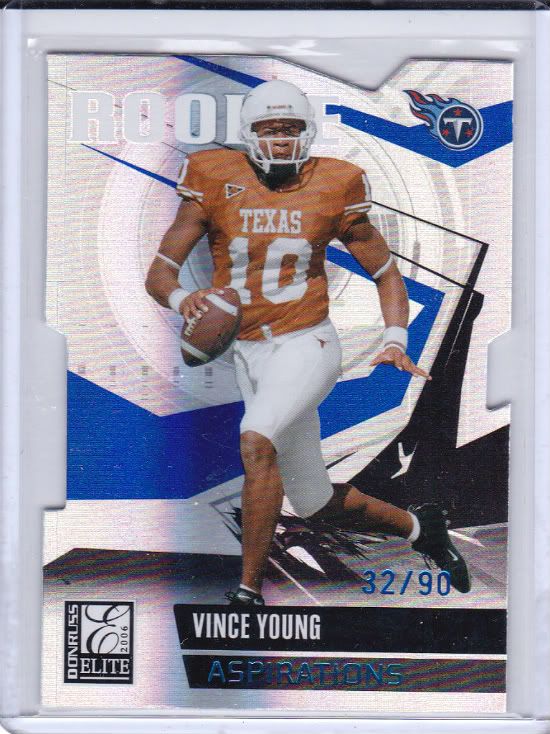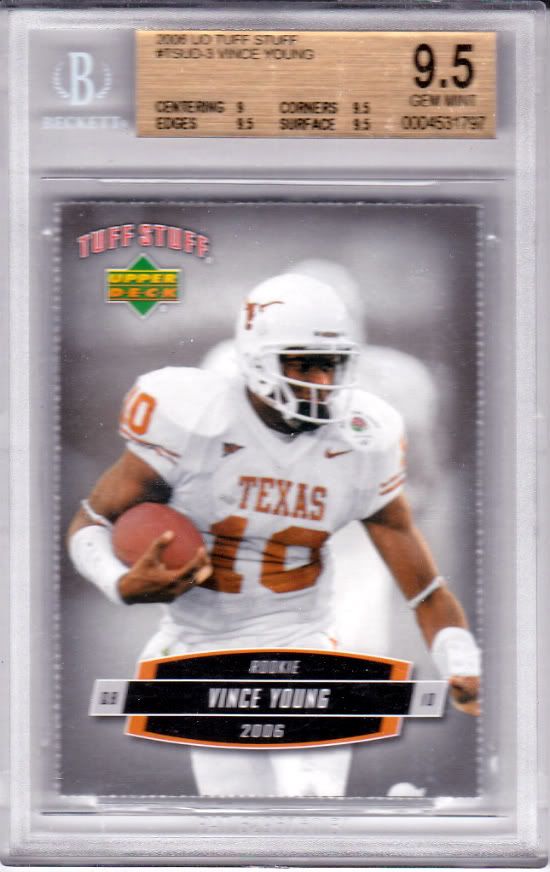 ---
Then they get a WHOLE LOT SWEETER!!!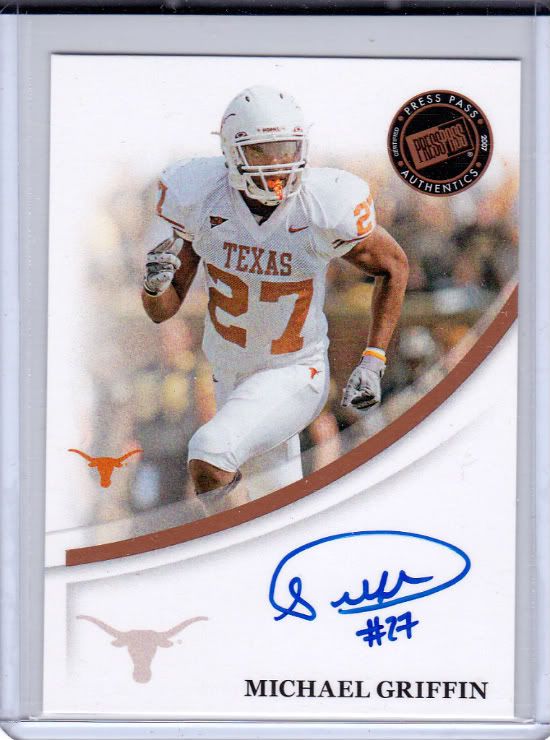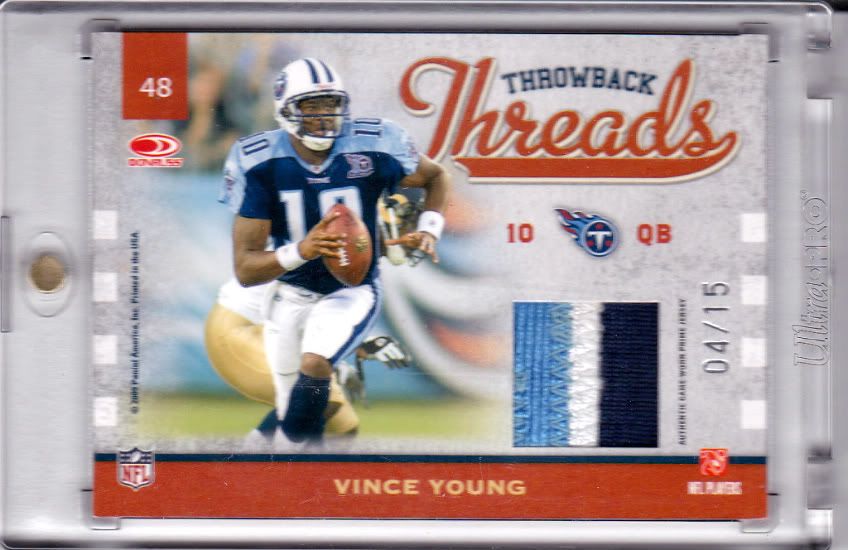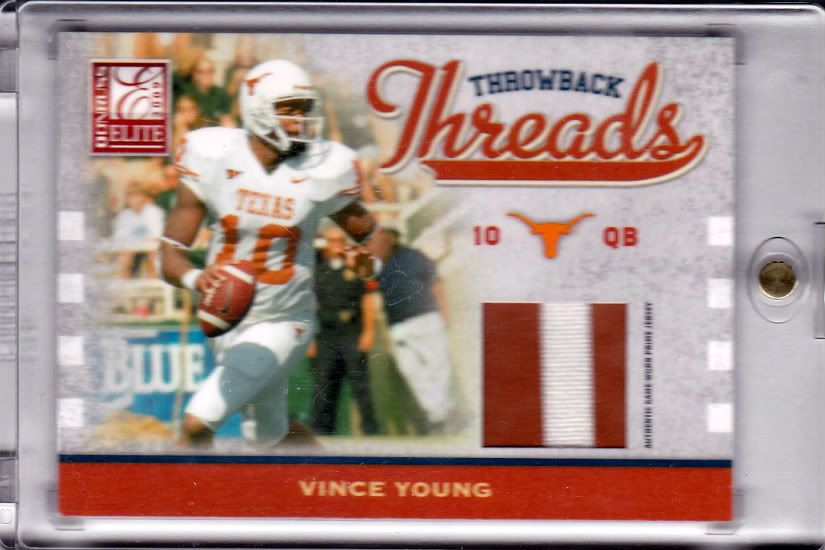 This one is just SICK!!
Then this little beauty #ed 7/10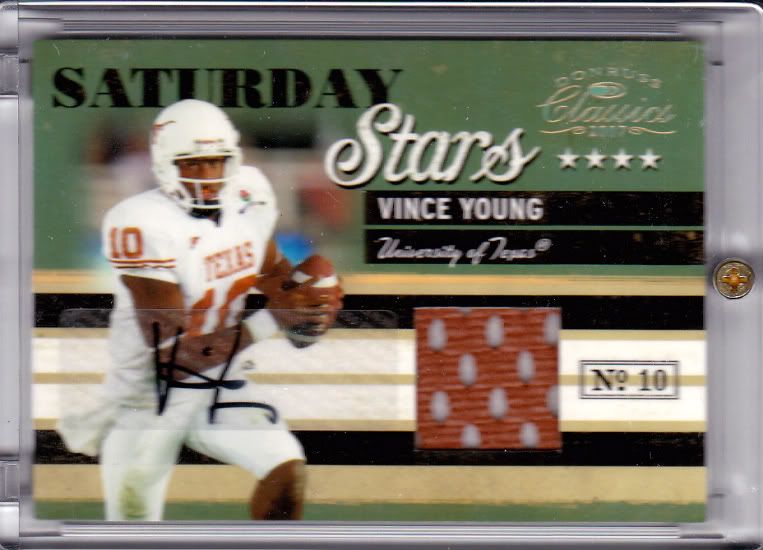 It goes good with this one 8/10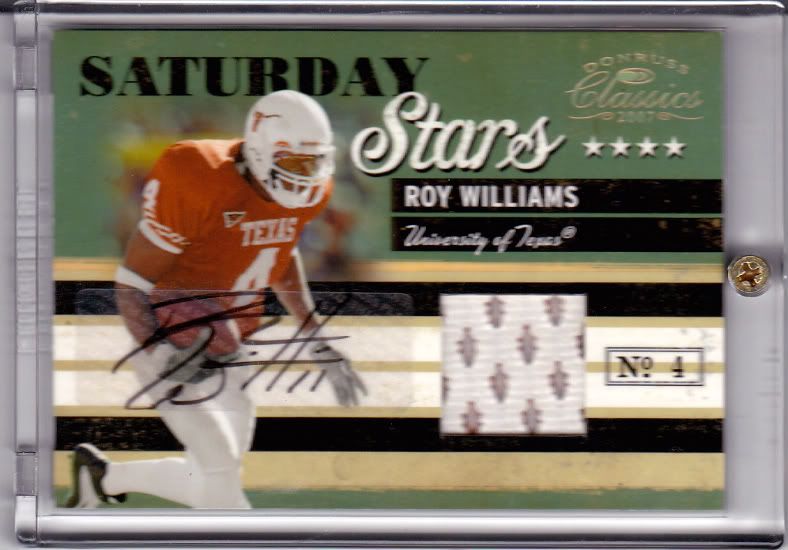 Thanks so much Rynaldo, THIS is how a blind trade is supposed to be done!!!!!!
---
Then I picked up a few more of the Burnt Orange variety, nothing special but here goes.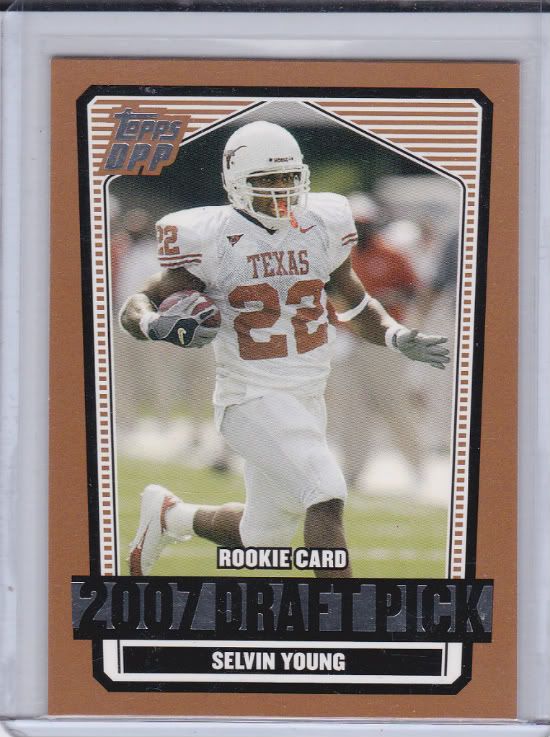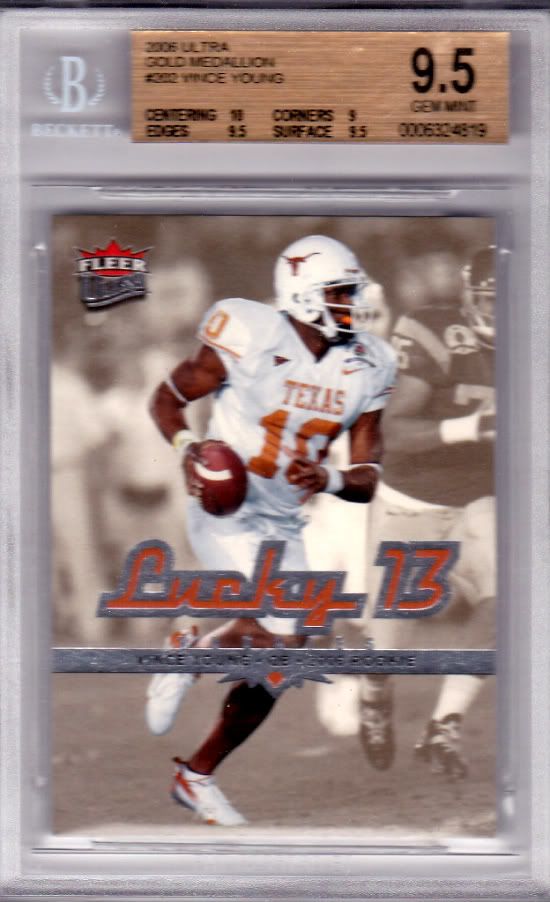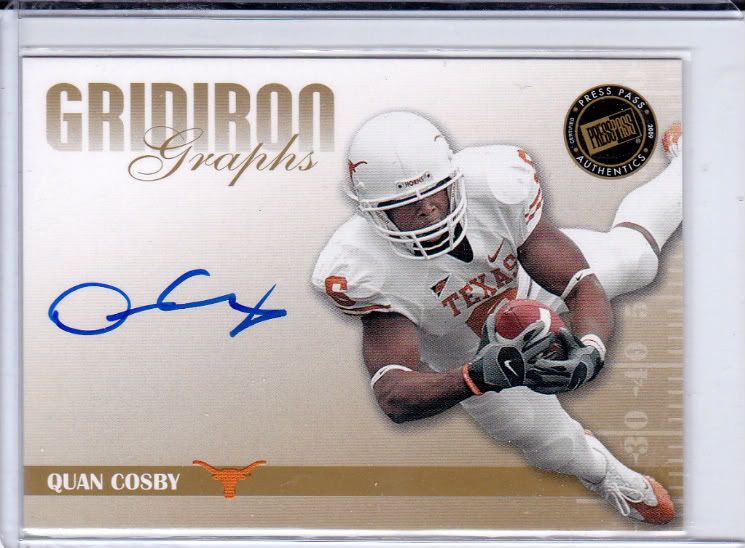 Then this gem here, 14/15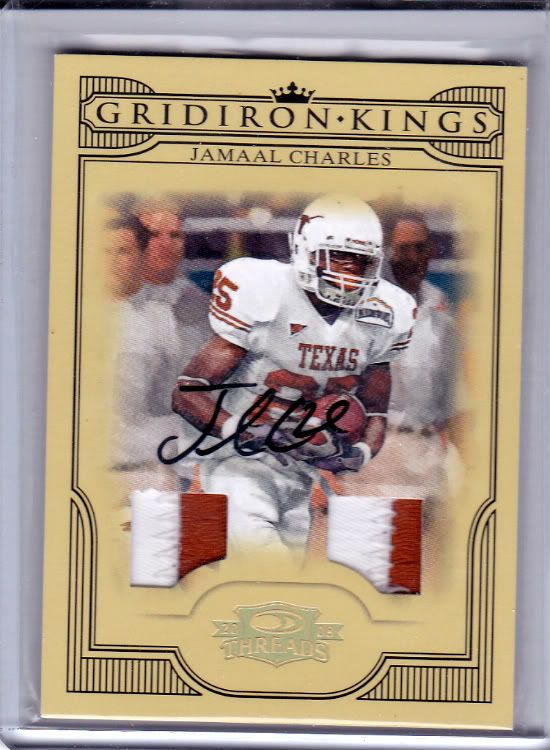 Goes well with this one: 10/10 for #10 This is one of my FAVORITES of ALL-TIME!!
And this one for good measure: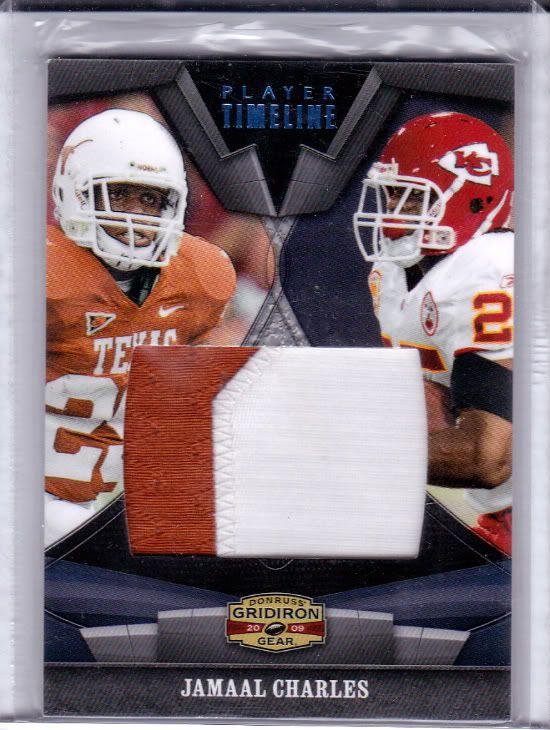 I had to get my shoutout to Rynaldo cause he did it up right and so i can get on to my Cowboy scans. Those are piling up to the ceiling!
Enjoy and thanks for looking!!