Been super lazy with the Holidays and haven't publicly shown my appreciation for the gifts I have received lately. SO, here we go....
These are from Lump, never in my life did I think I would be happy to have an Okie and a Longhorn auto in my hands LMBAO
This scan has the Archie (!) red ink for me and some Bengals nastiness for my brother (Jeffro023) from ChiBearsBoy:
Here's my Christmas present from my brother:
This little pile came from RW34!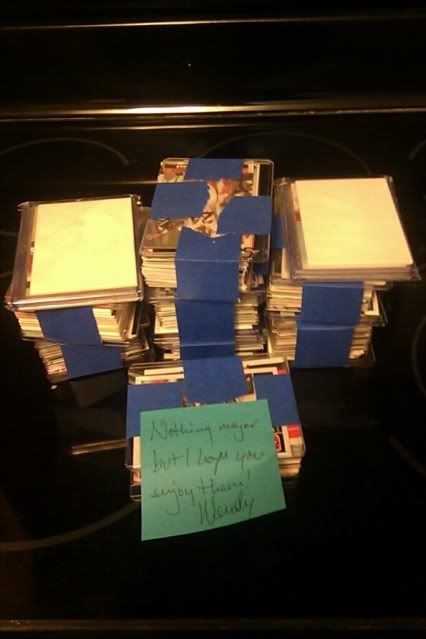 These beauties were in there too:
THANK YOU everyone, these were totally unexpected and made my Christmas so much sweeter.