So I bought 4 more boxes for my Christmas present to self.
The best boxes were the first and the last, but I'll show them both last here. I'm now about halfway finished with the Icons set (they come 2/box).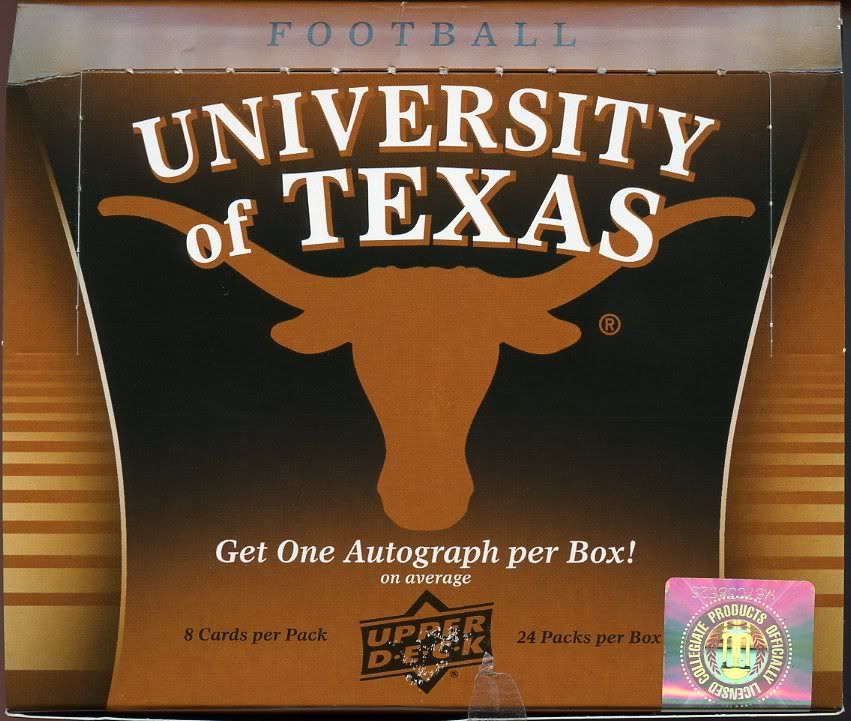 Box 1: Not fabulous, but not horrible. Went old school with the auto more than a few times today.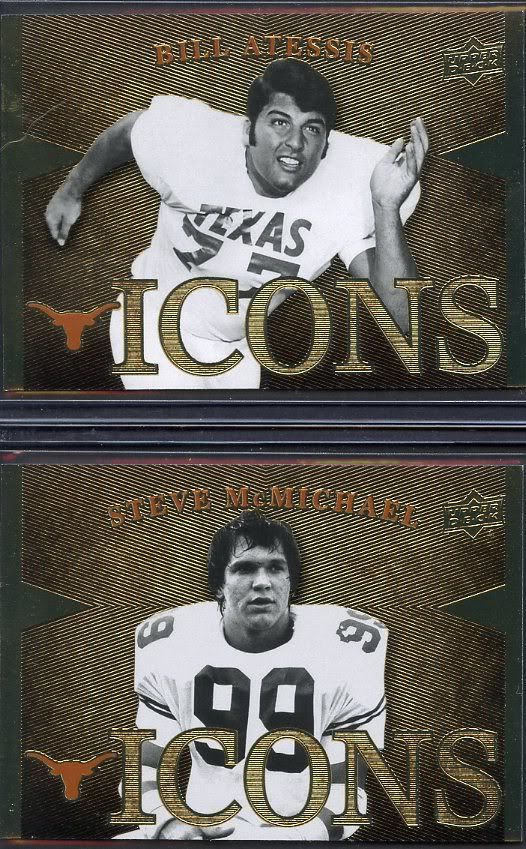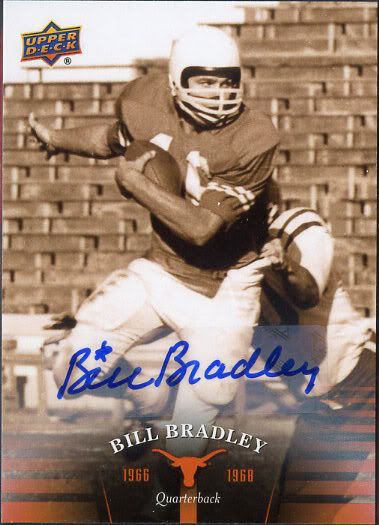 Box 2: Same...not fab, not horrible. Lots of guys named Bill went to UT! I got a gold parallel, they're inserted about a rate of 1:3.5 boxes based on some info from a friend who opened a case.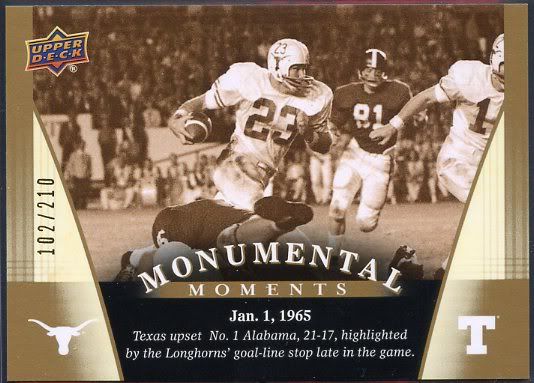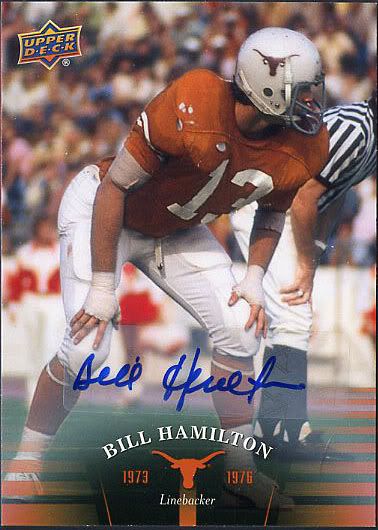 Box 3: My first box opened. Could have stopped here and been extremely happy. If he didn't special order them for me, I might have!!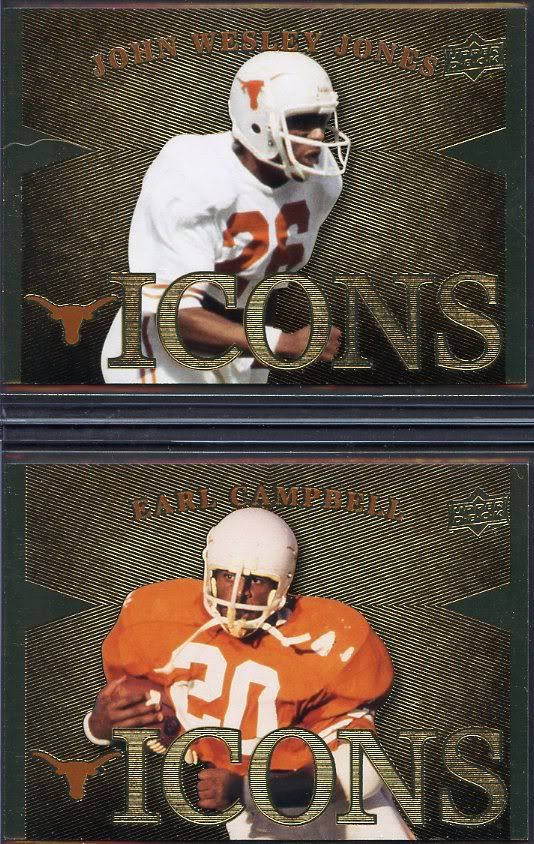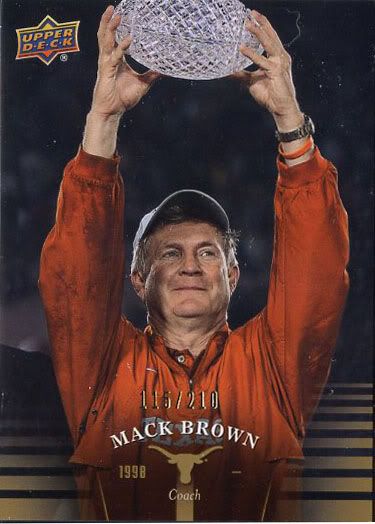 ---

WOOOOOOOT!!!!!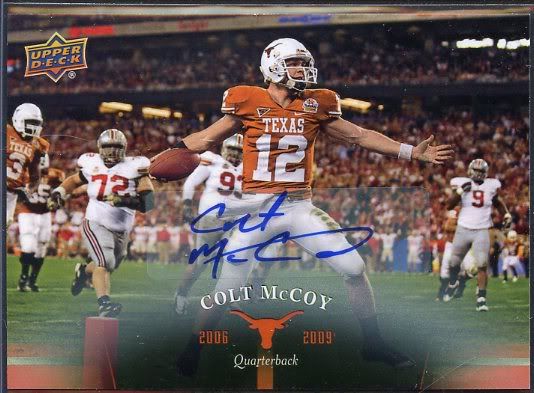 Box 4: A hot box! LOL I've not heard of any boxes with more than one auto...so I was thrilled out of my mind, especially with one of them!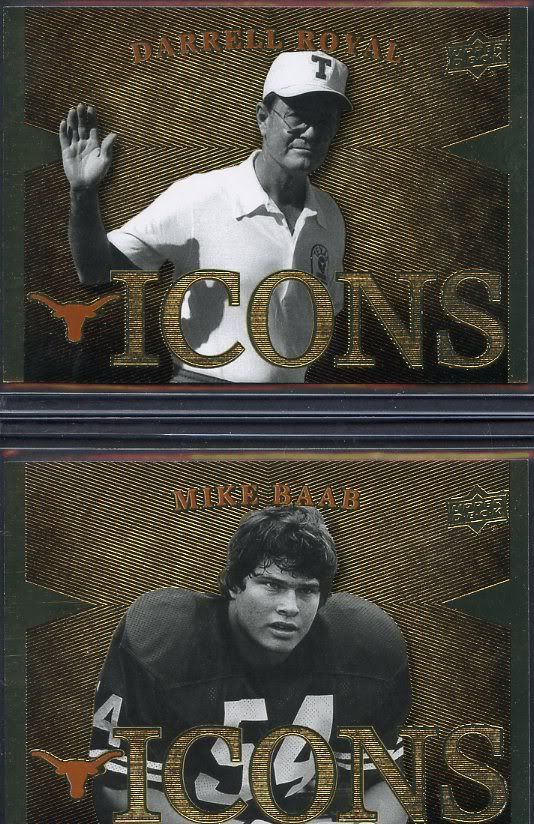 AND





Applewhite didn't have a pro career, but he's one of the best to play the game at Texas!
Thanks for looking and HOOK'EM HORNS!!!!