I busted the following boxes for Christmas-
2010 Sweet Spot
2010 Crown Royale
2010 SP authentic
Here are the scans-
The Dez is #'d to 299 the Revis is #'d to 290
The Mix is #'d to 95
The Thomas is #'d to 249 The Mendenhall is #'d to 100
The Morton is #'d to 300 The Best is #'d to 25
The Edward's is #'d to 499, The Crompton is #'d to 599, The Odrick is #'d to 599, The Cody is #'d to 999
The above are all #'d to 999
Got these in those free packs from dacardworld
Douglas #'d to 750, Long #'d to 799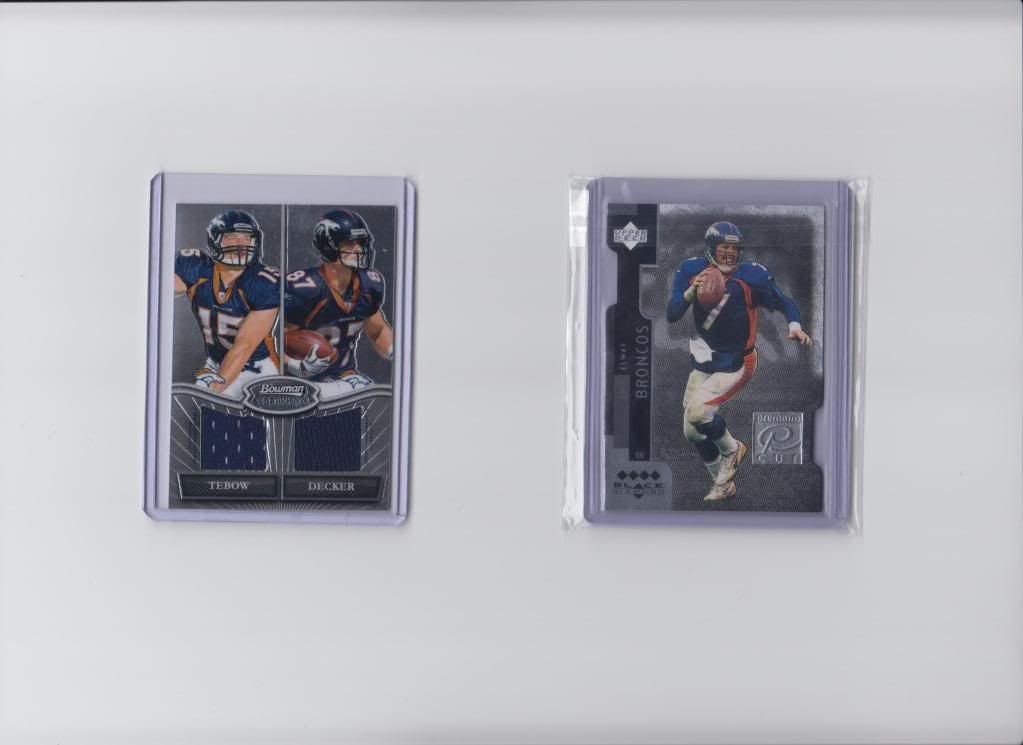 Got the Elway as a gift!! (NFT)
Also got a redemption-2010 SP AUTHENTIC FOOTBALL ROOKIE AUTHENTICS SIGNATURES GOLD // #'D TO 25 CD #163; Athlete: TRENT WILLIAMS.
Also got one more gift that was out of this world!!!! that I will post later-
All cards are for trade except my Elway and bronco stuff-
Looking for Vikes and Broncos
First time opening any of these products, I think it went pretty well, what do all you think??