Was doing some Christmas shopping across the street from the LCS. I said I wasn't going to buy anything until after vacation but I grabbed 2 boxes of Bowman Sterling anyways. Here is what i hit
RCs = Aaron Williams, Niles Paul, Denarious Moore.
Pretty sure I have pulled Mikel and Jamie out of just about every product this year. Always back to back. These guys plague me!!!!!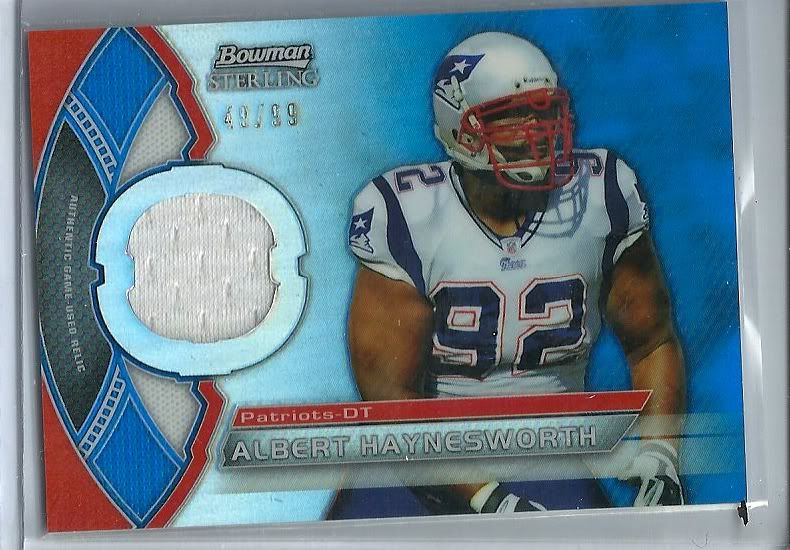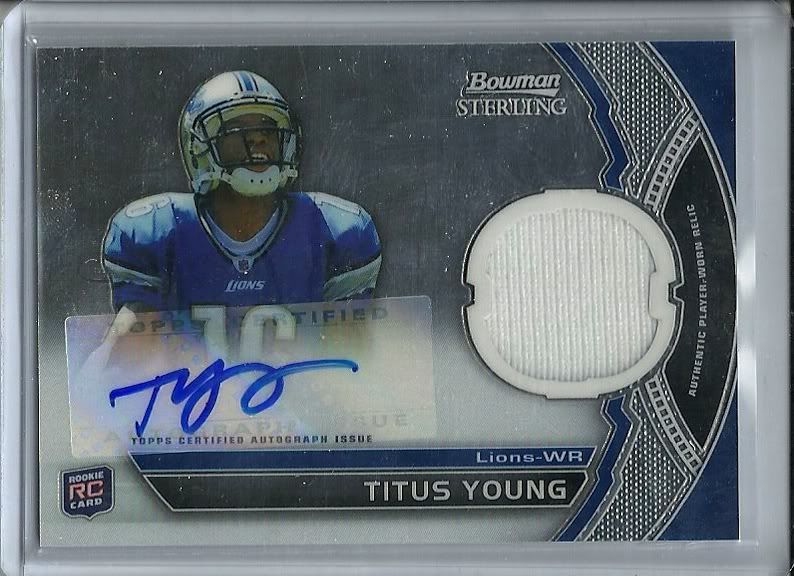 I like the Titus. Too bad it probably books at $15.
Overall not great. Not terrible either.