So, after opening a 2011 Target pack of this stuff, I got the itch to break a box. The 2011 stuff is pricey, but the 2010 box was such a good price I may get another ($70 @DAC).
The Inserts: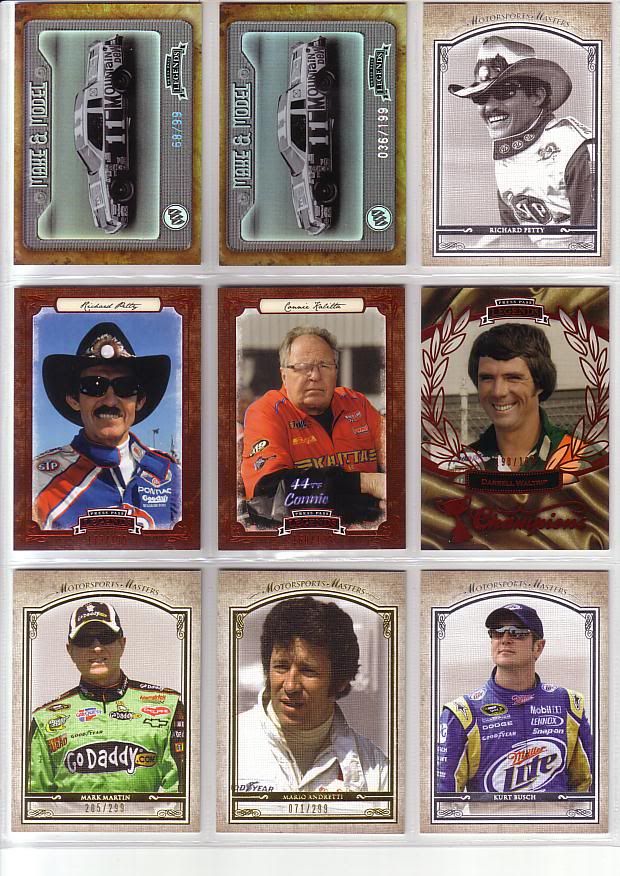 The Make and Model insert set is pretty cool, and now that I have two of them for the Buick (Darrell Waltrip) I might have to the find the rest...Plus, a Brittany Force and a Shirley Muldowney Gold out of /399. Hold that thought on all three of those...
And two Petty inserts.
So, Guaranteed three Memorabilia and three Autos, leaning a bit to Drag Racing...As advertised: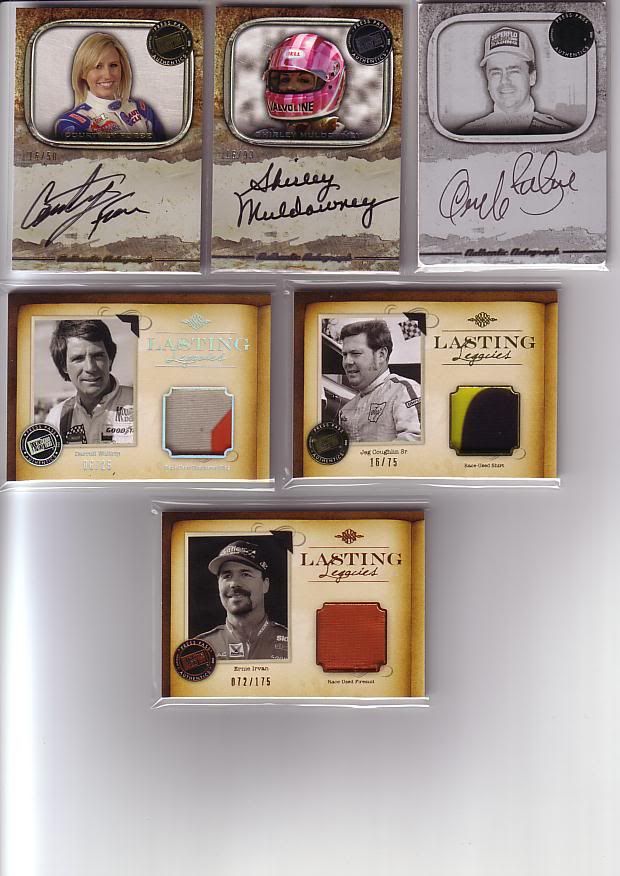 Lasting Legacies Darrell Waltrip Race Used Checkered Flag 06/26
Lasting Legacies Jeg Coughlin Sr. Race Used Shirt 16/75
Lasting Legacies Ernie Irvan Race Used Firesuit 072/175
Would have preferred Garlitz over Coughlin, but still cool.
I pulled the Geoff Bodine Black Print Plate Auto in the first box. 1 of 1
Shirley Muldowney Auto is 16/93
Courtney Force Gold 16/50
Umm, yeah, that's what I said. That box rocked.
But I still have 8 Free packs of Stealth to post...