Got some decent hits from my first box of 2011. My scanner decided not to work anymore, so the pics are the iPhone.
From the Gridiron Gear, I just got four packs and got this decent auto, the first of these I've ever pulled actually.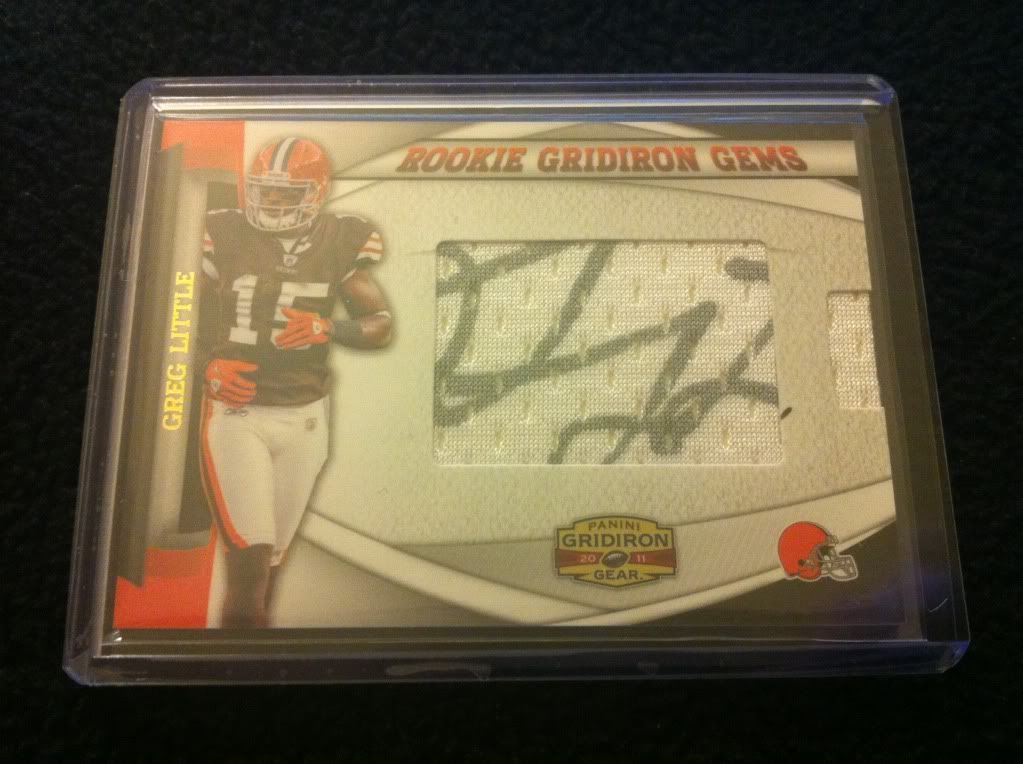 Greg Little 164/300
And from my box of Certified, I got these...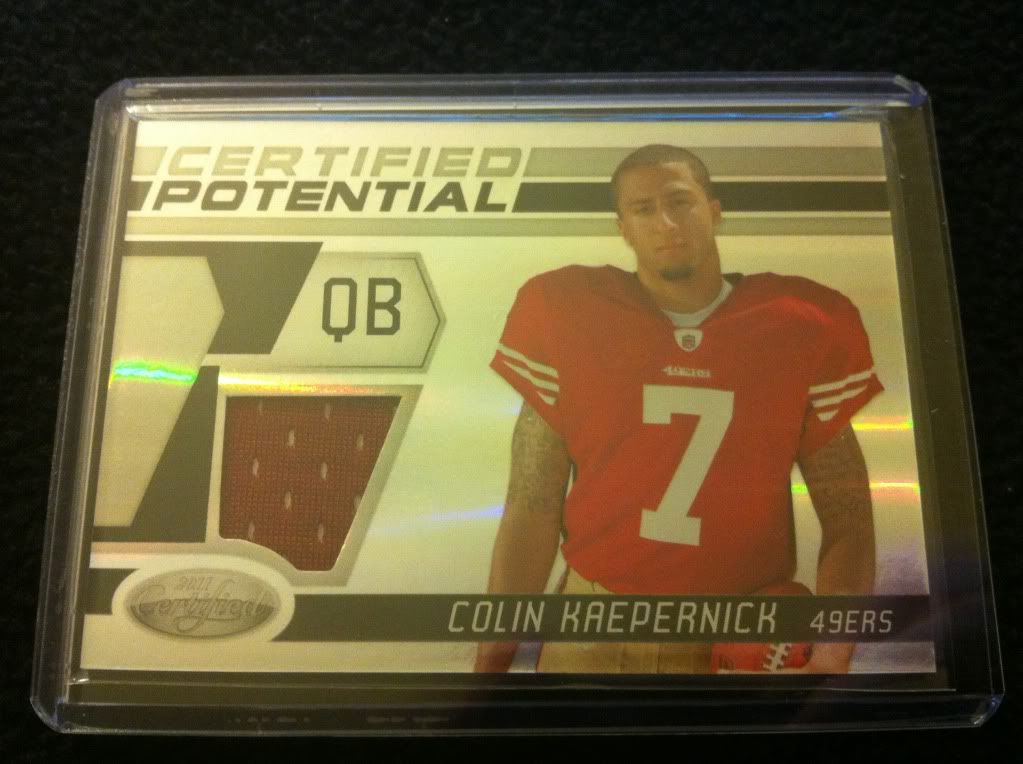 Colin Kaepernick Certified Potential 231/250
Mark Ingram Shirt Off My Back 193/250
Freshman Fabric Auto Clyde Gates 223/499
And one of the best hits I've ever pulled (pretty decent patch)
Fabric of the Game Mikel Leshoure 06/10
Thanks for looking! If you are interested in trading I am looking for anything Christian Ponder, Joe Webb, or Eric Decker.