Found a couple of awesome surprises in my mailbox today!!
First from Gonzo...a Scarlet and Gray for my Magic set!! I know it's been bothering him that I'm not adding enough of those colors!!
And a killer Todman (all Todman cards go to Alaska, I swear it!!)
THANKS GONZO!!!!!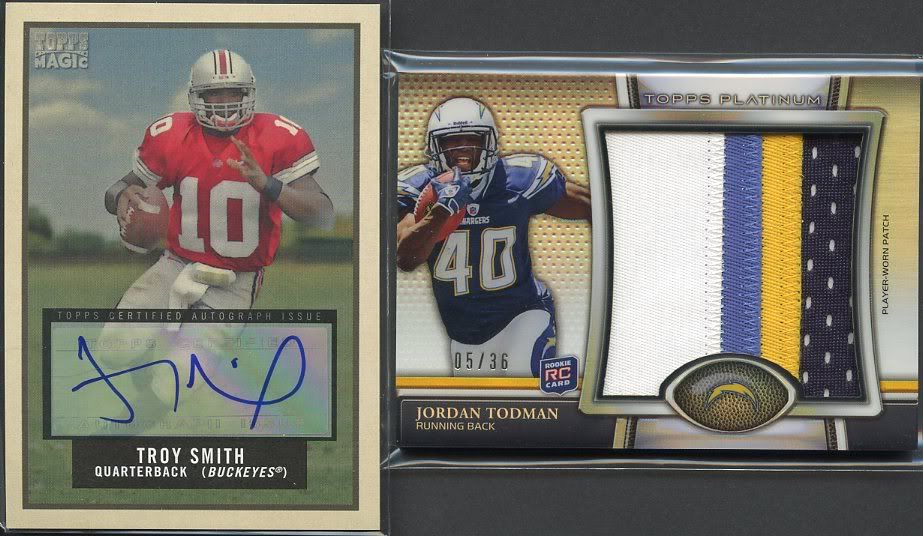 And from Mik...he snuck these in the pile of our "informal trade" cards that we've been holding for the last few months! LOL I vaguely remembered that he pulled the M-80 34/50 in one of his last breaks. Then a couple of weeks back he tells me there's a signing in town, someone I would like. Of course, I knew immediately who he was talking about!!! Love me some Earl! Overnighting the Texas jersey wouldn't be effective, so I figured I'd just go without on this one....but I got Mik'ed!!
THANKS MIK!!!!
I love our Beckett members!!!