Just got back from Afghanistan a few days ago. I went a little crazy on ebay while I was over there and I can't wait to share my gems with you guys! I also have 9 boxes to break which I'll post over in the box break section. 3 2008 SPx, 1 2010 SPx, 1 Topps Inception, 1 2008 Leaf Limited, 05-06 Upper Deck Basketball Signatures Edition and 2 2011 certified. I'm stoked!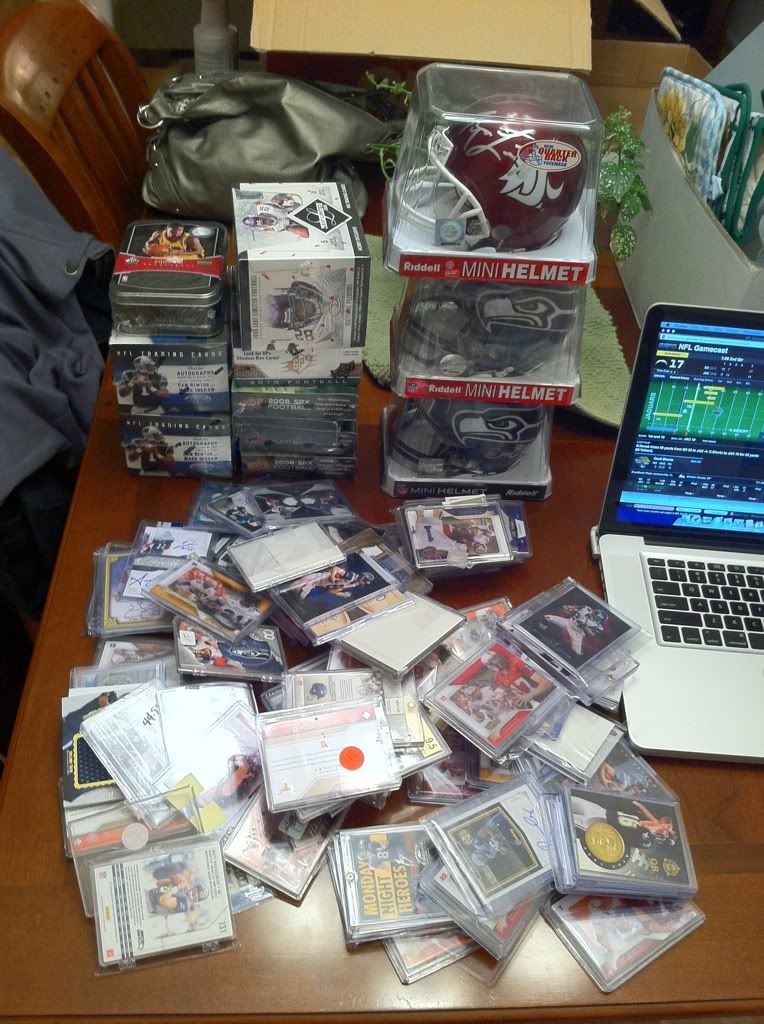 First Update...Some nice Hasselbeck Autos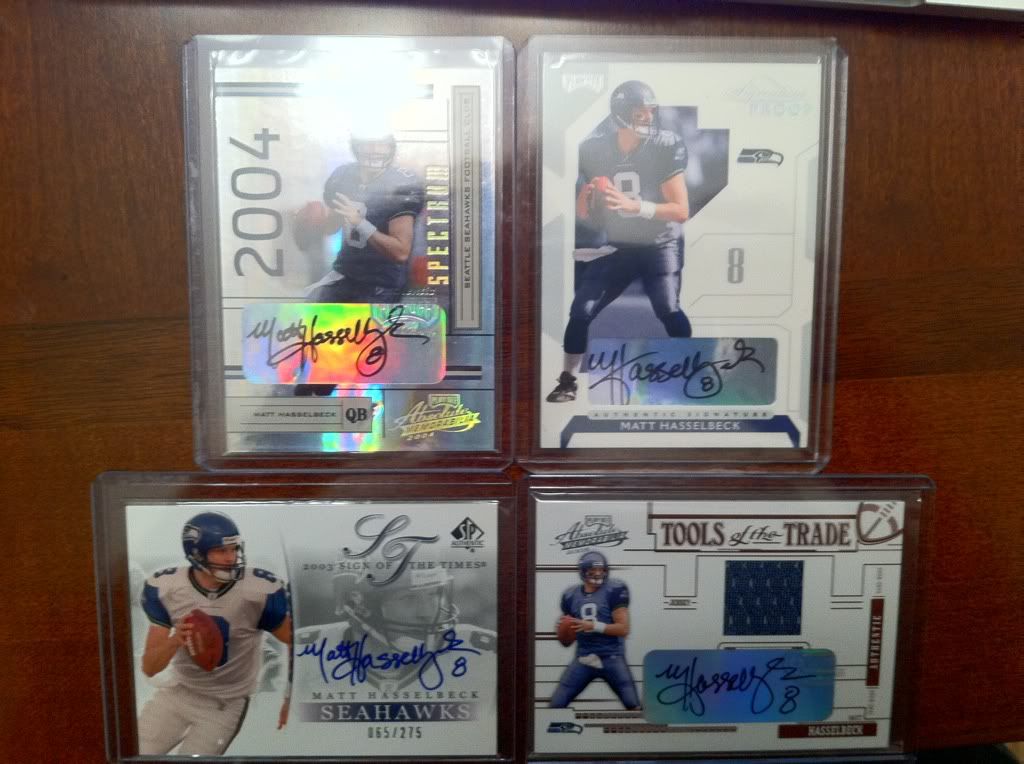 Second Update...More nice Hasselbecks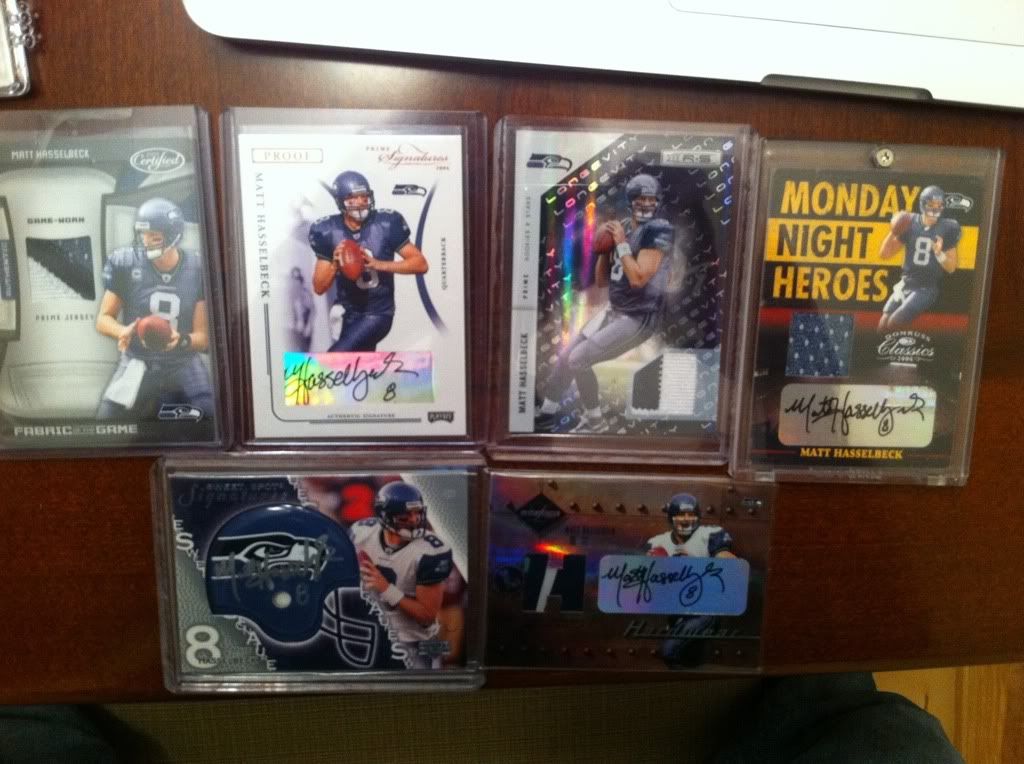 Third Update....Some Seahawks Legends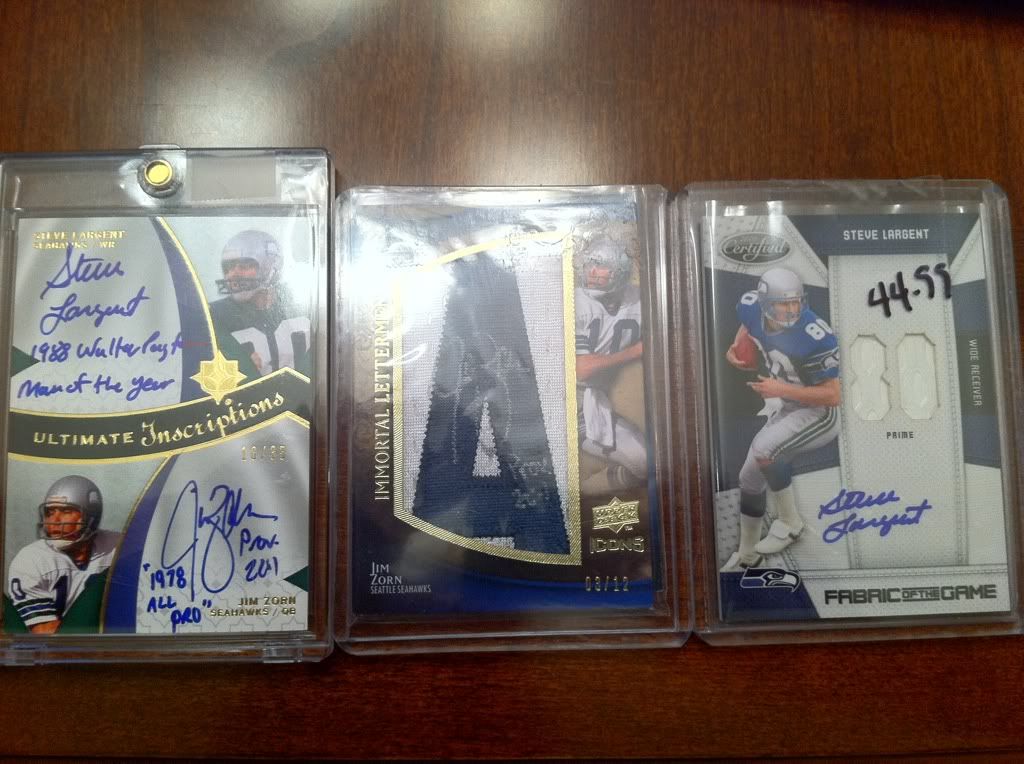 Fourth Update....Some Cougar Greats!
Fifth Update...More Hasselbecks!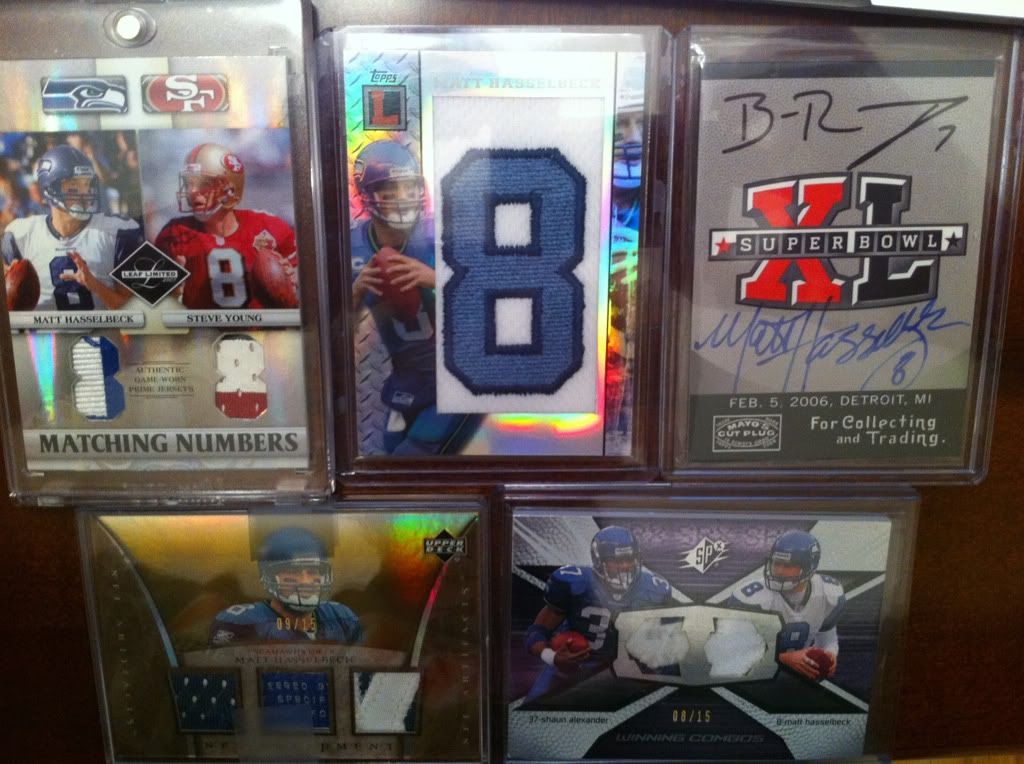 Sixth Update....Largent Booklet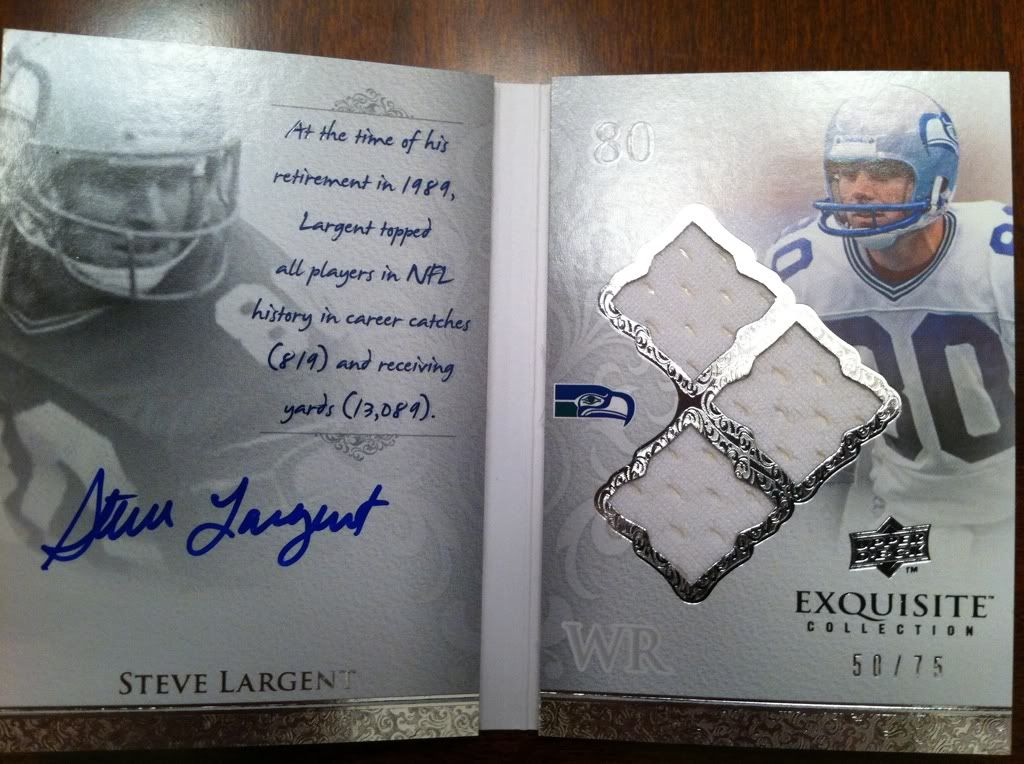 Seventh Update...Some Golden Tates