Panini used the wrong D.D. Lewis on these stickers!!!!
One DD Lewis played for Texas in college and the Seahawks in the NFL and could still live in Texas...The DD Lewis that played for the Cowboys also currently resides in Texas.
Here is a real autograph of the cowboys LB DD Lewis...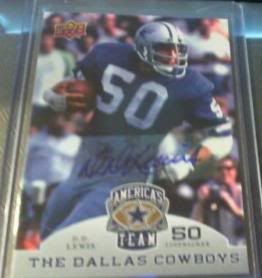 another...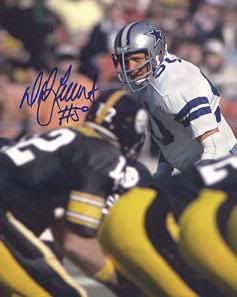 Here is the DD Lewis that played for Texas/seahawks
here is the autograph that panini is using on all of his cards...