Here are some Longhorn additions from over the last month or so, just now getting them scanned. Enjoy!!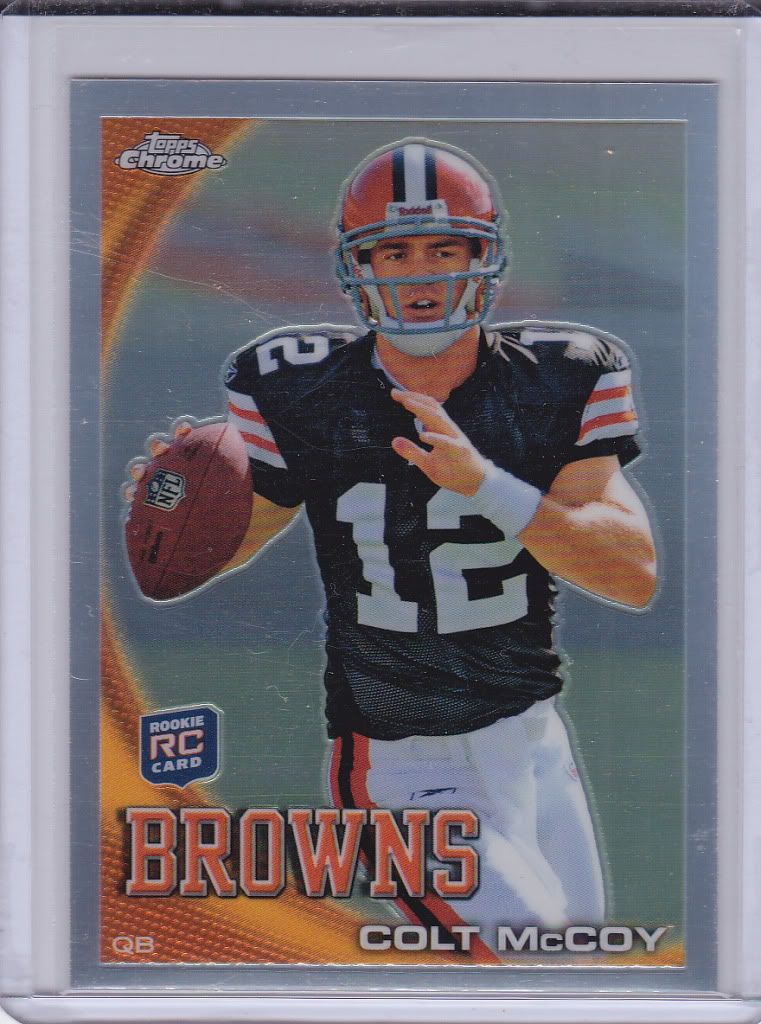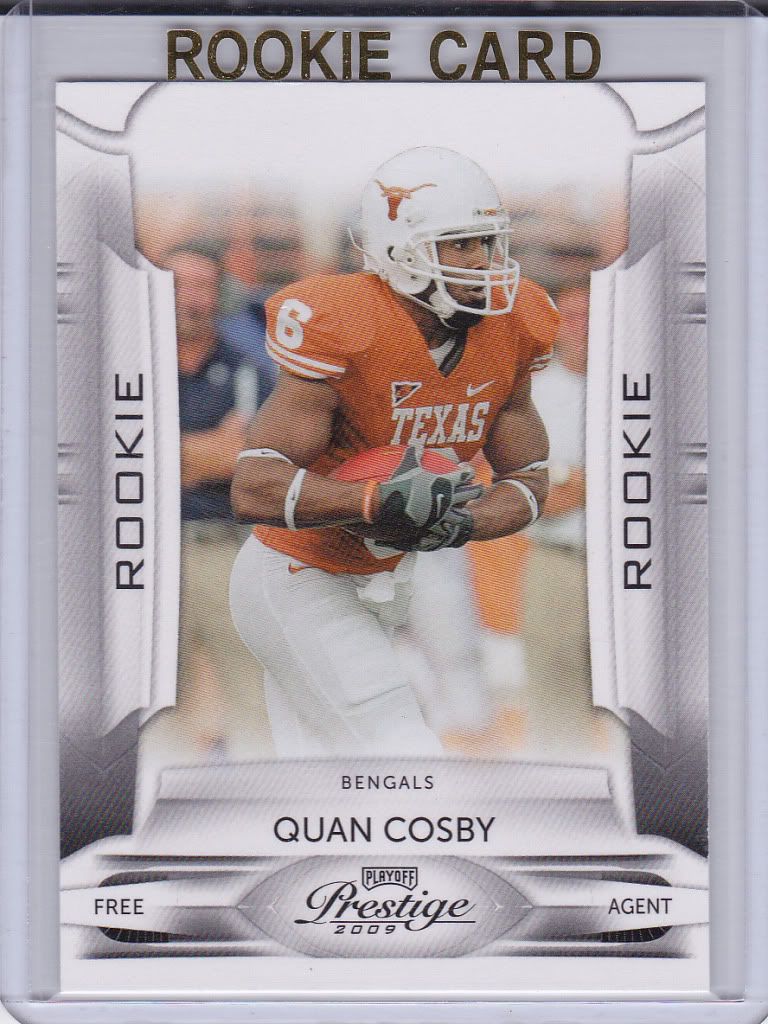 Uncirculated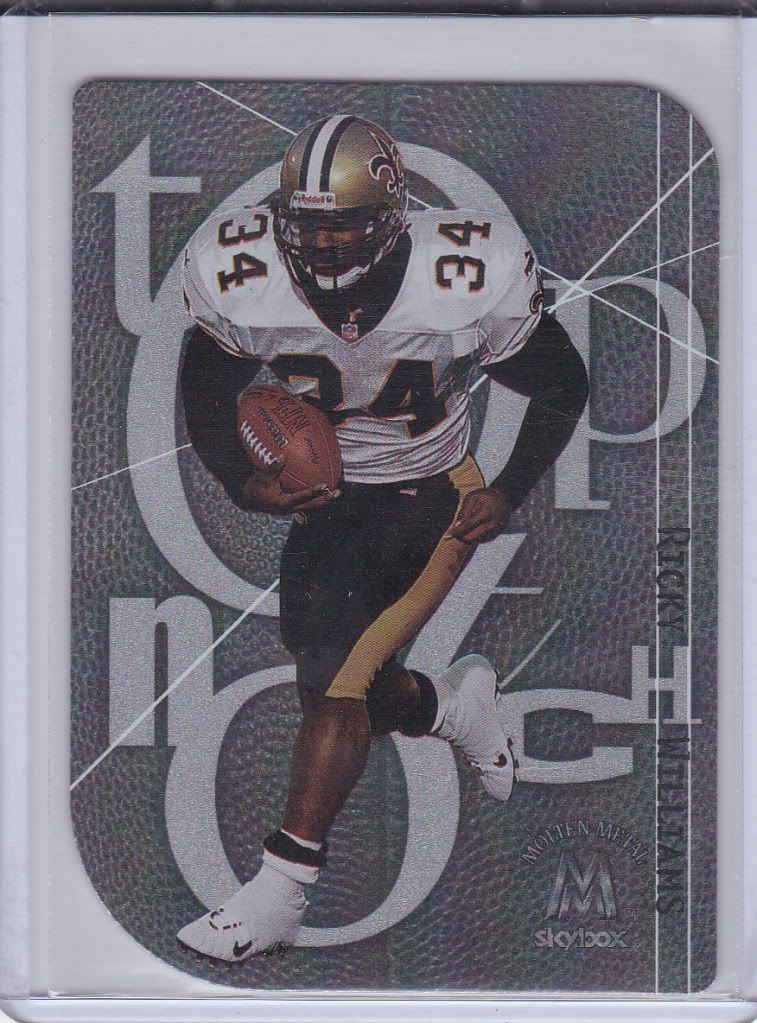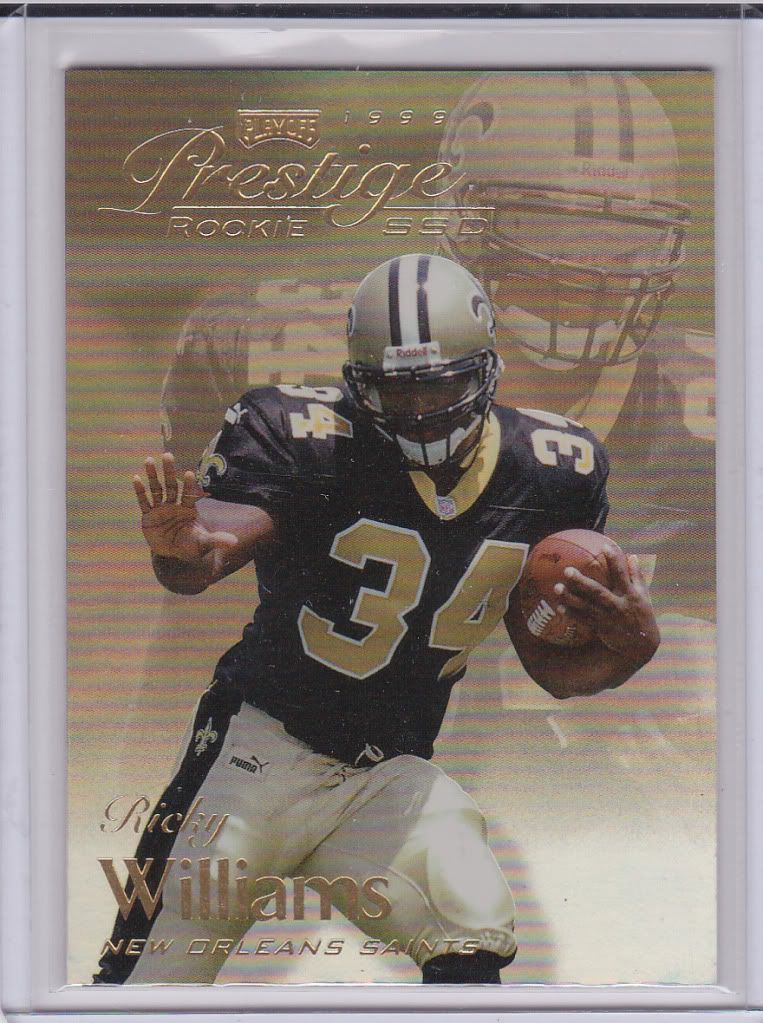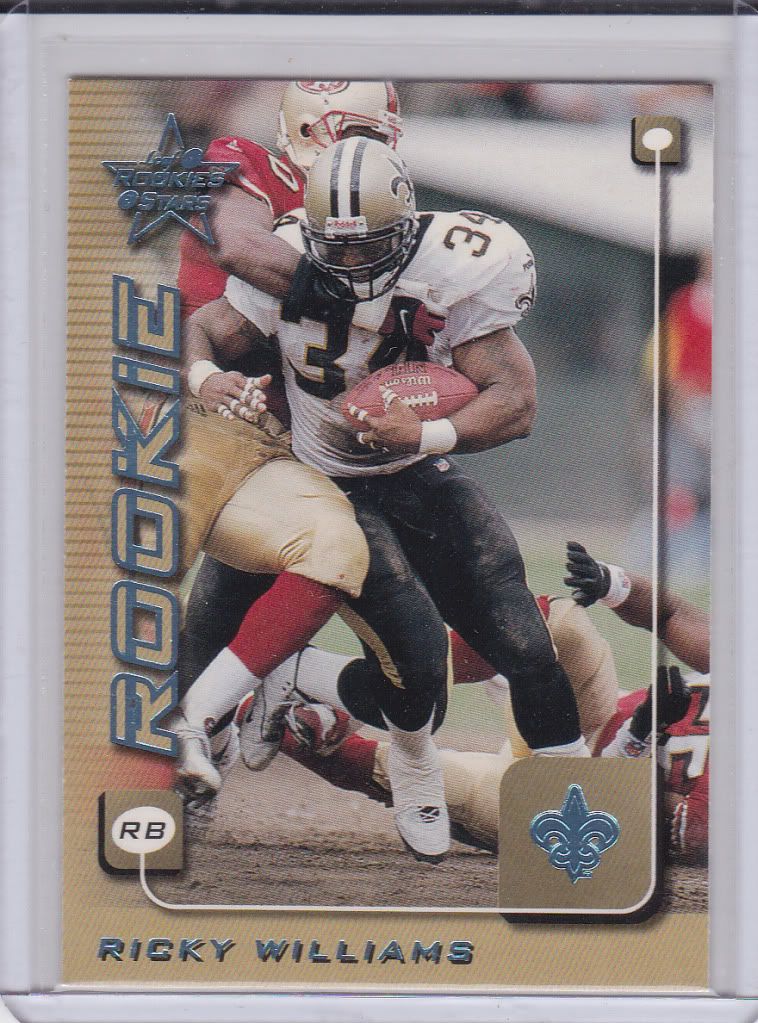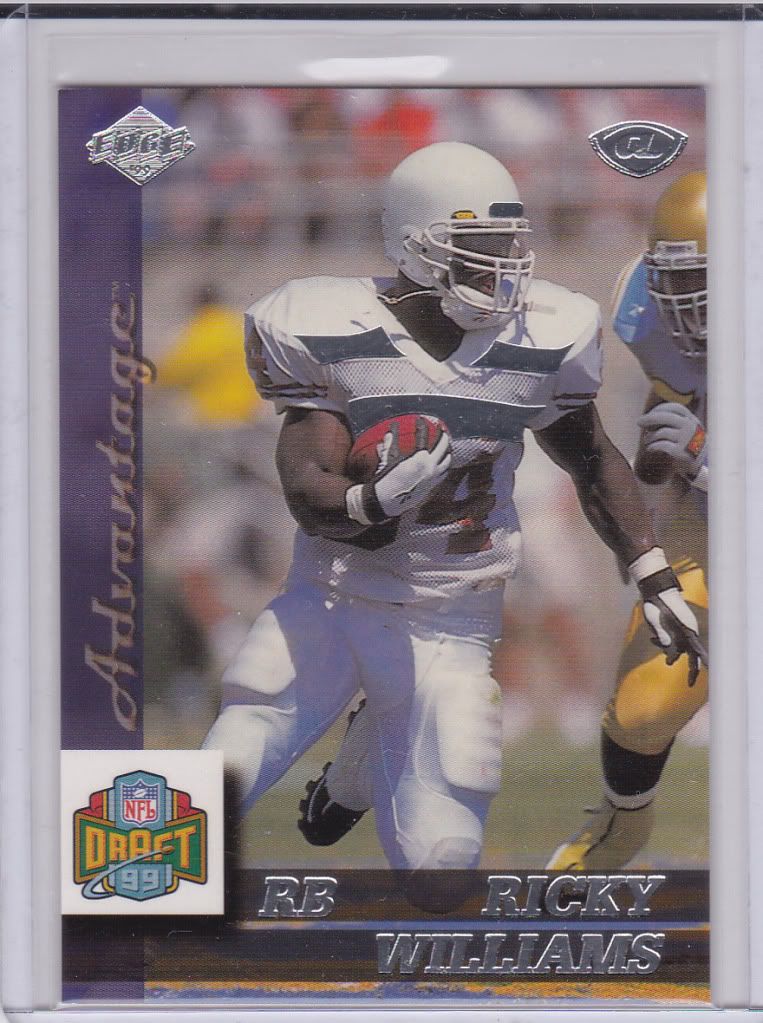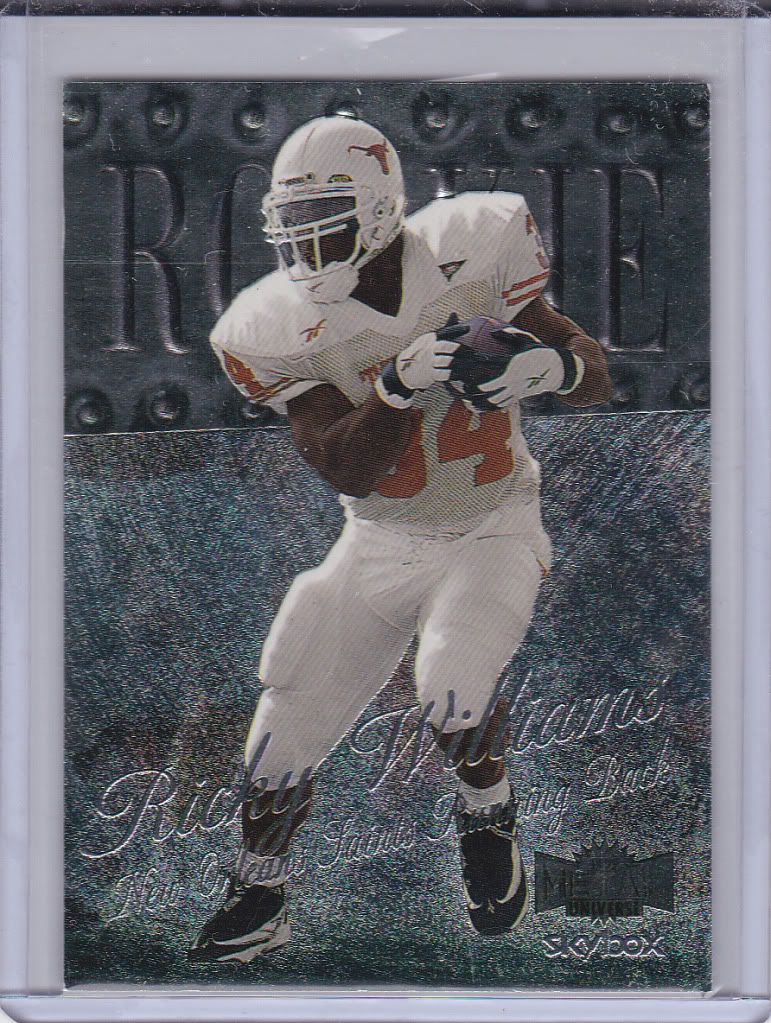 Thanks Lumpy!!
Lucky 13 brothers 13/25
13/25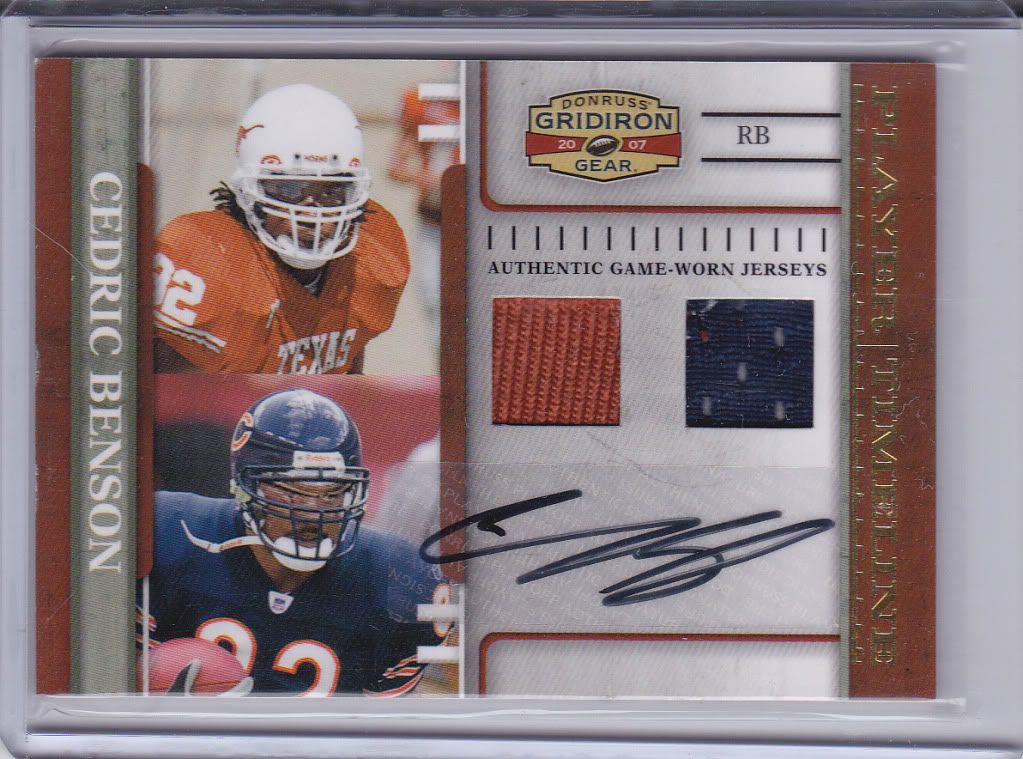 08/10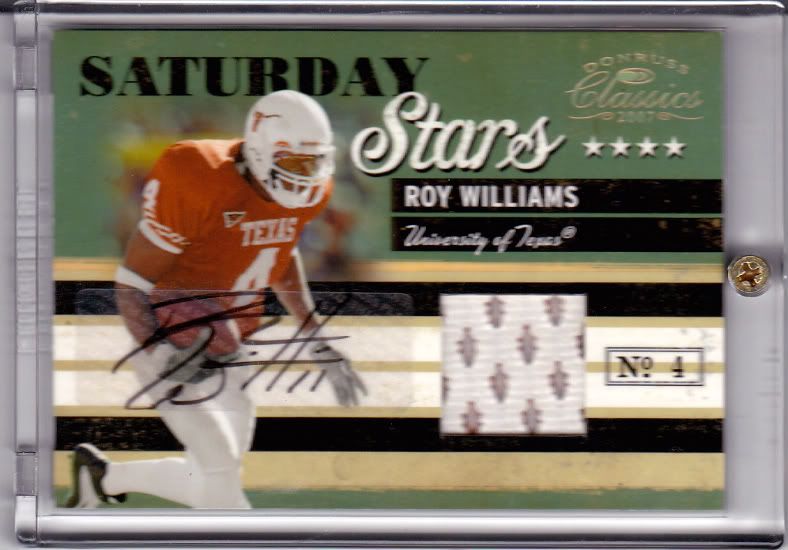 29/50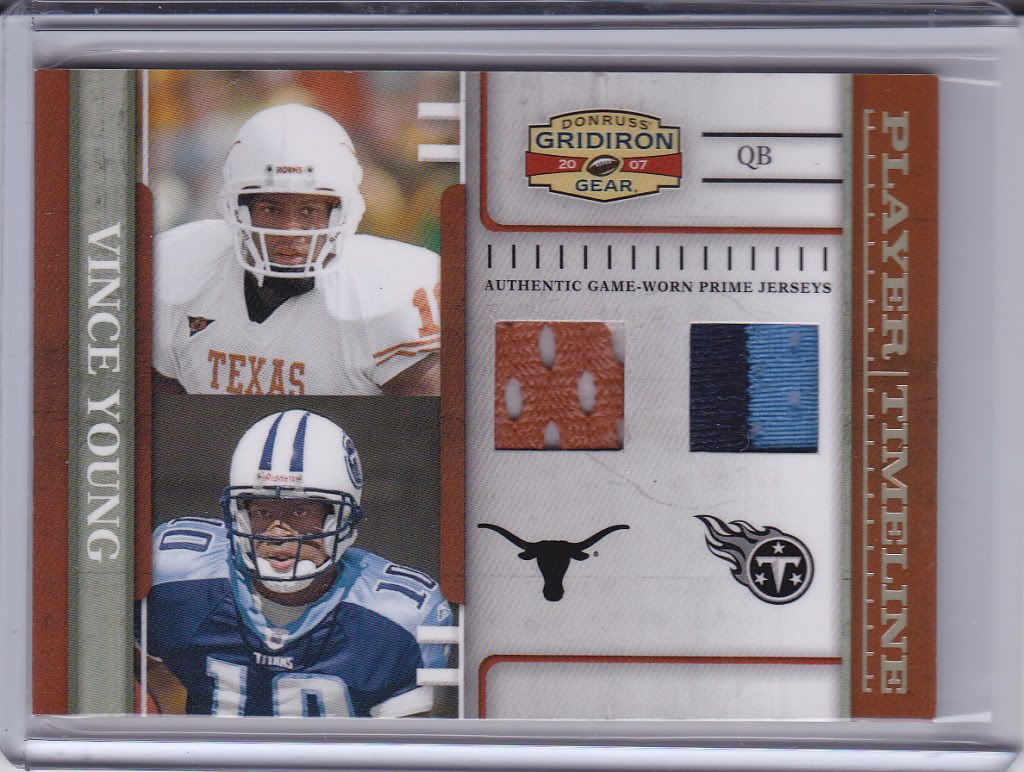 04/50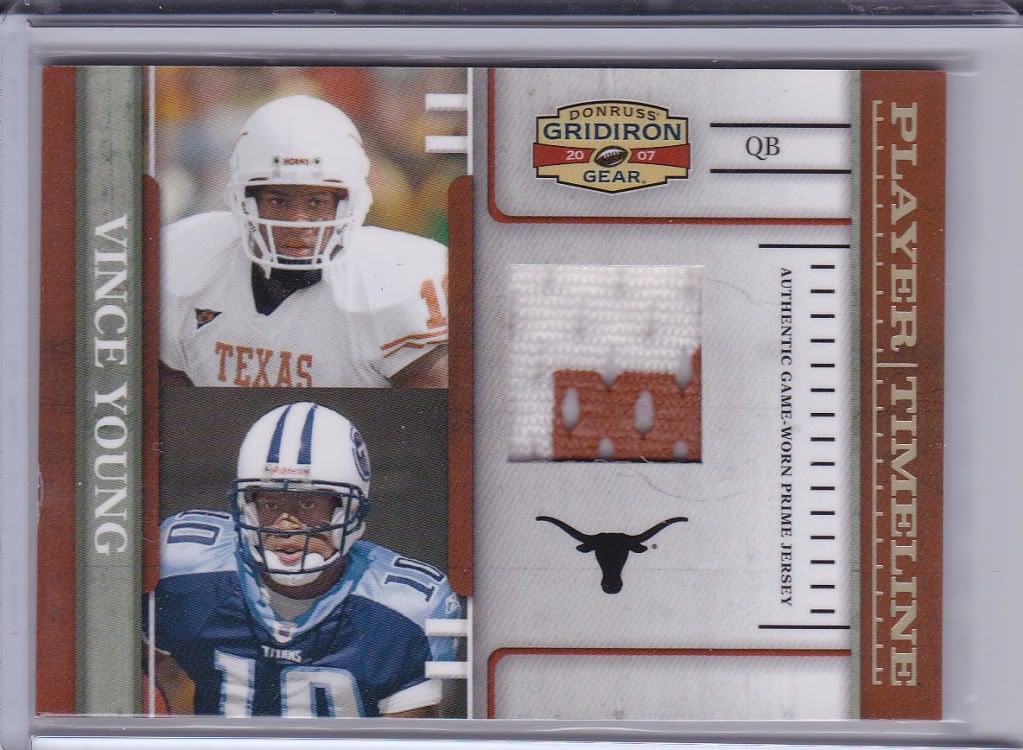 Longhorns%20Autos%20GU%20Mem%20PC/IMG_0015-2.jpg[/IMG]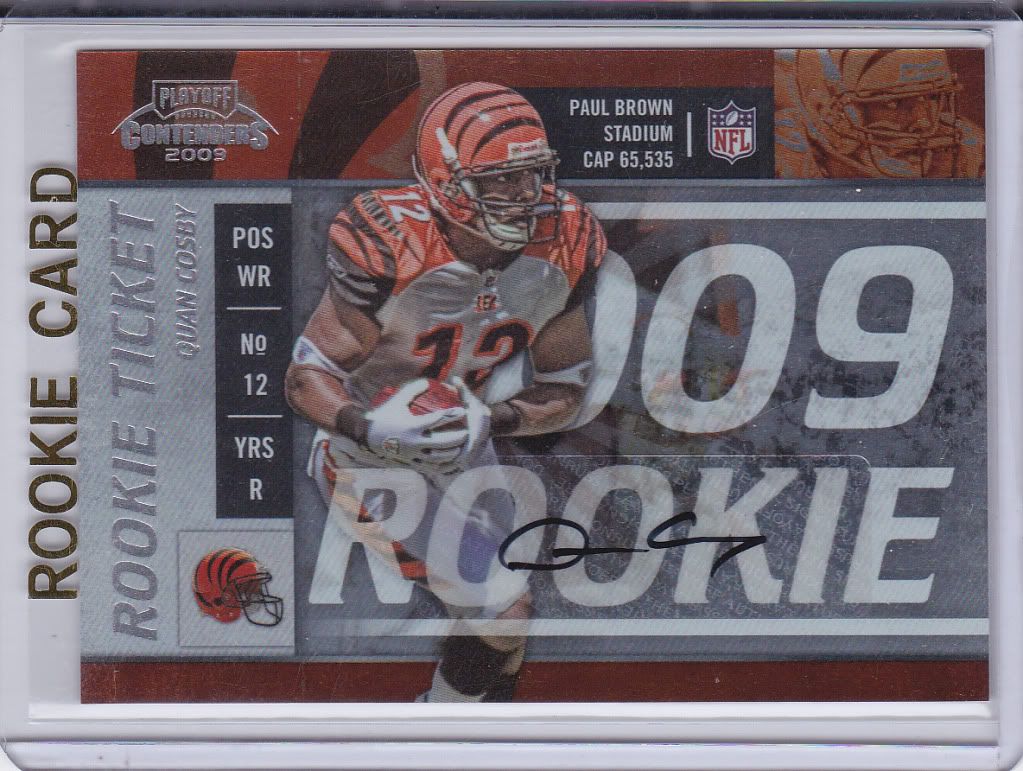 14/15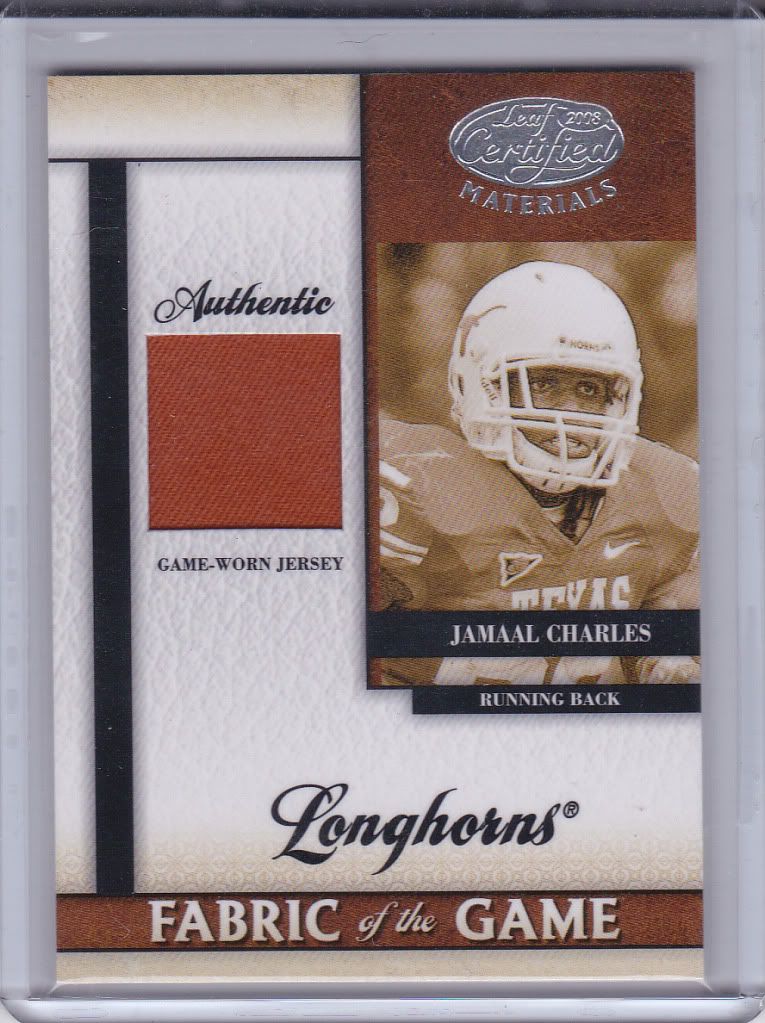 07/20
14/25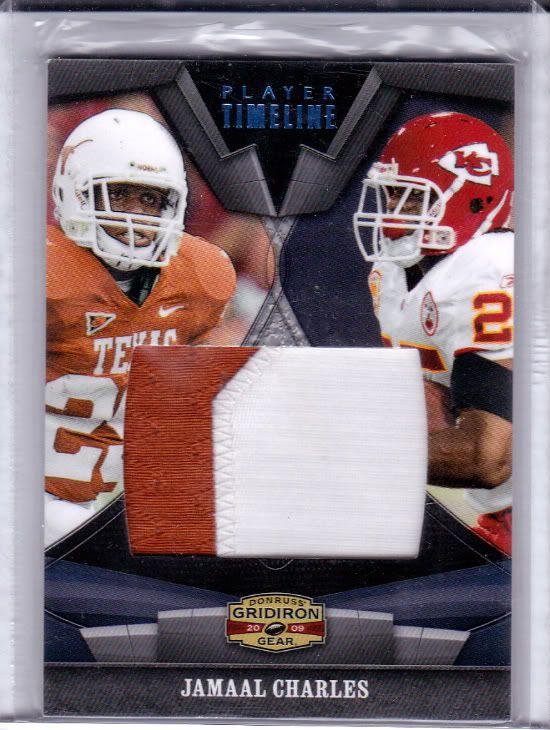 Here you go superynaldo!!!
09/10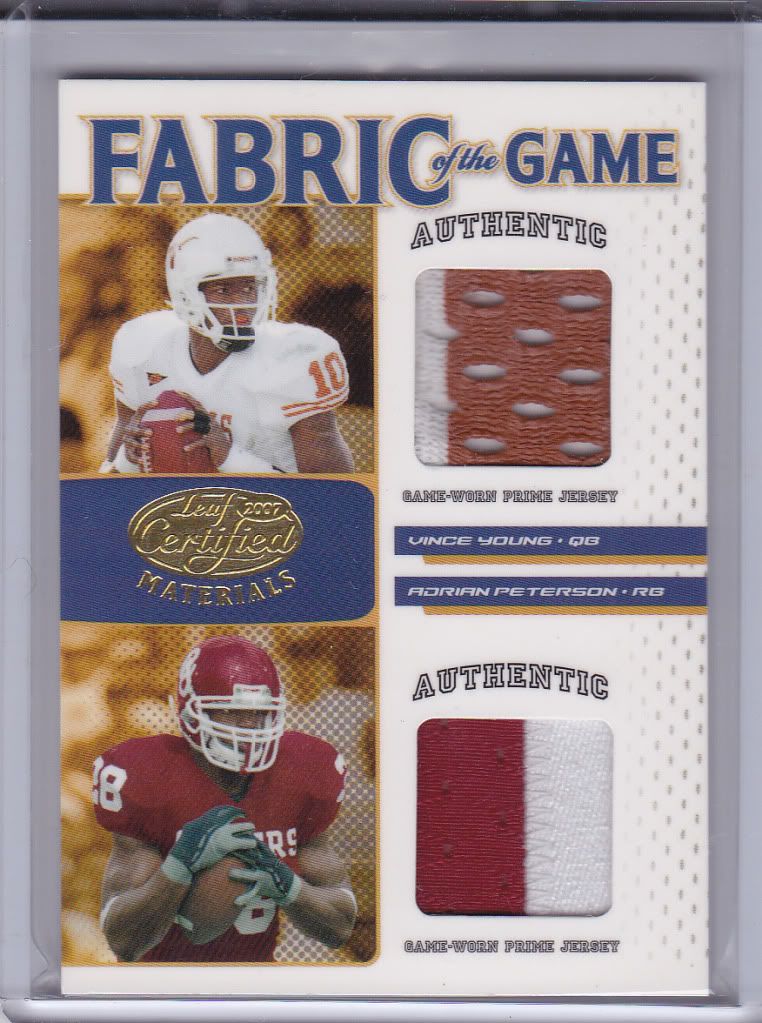 09/10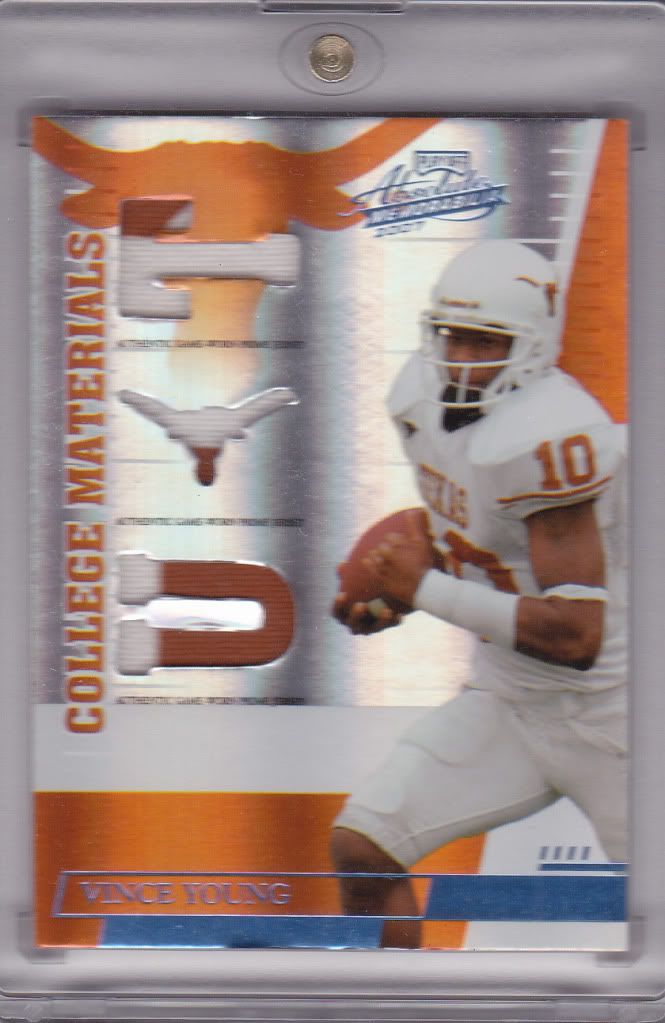 10/10 Jersey #
01/99 (Another 01/xx)
almost 2 color on all, a little short on the Ricky
Ooops, I see a shred of black on the bottom of that Ricky patch!
Well, that is another month or so down, looking forward to the next one! Thanks for looking!