Sorry Guys and Girls I know everybody is making a sale thread, but I just need to get a few bucks out of my cards to keep my girlfriend happy. I am trying to sell a couple of Bryce Harper's to keep her off my back. I would like to get $22 dlvd for the purple and $12 for the base would do $30 for both paypal gift, they will be shipped in a bubble mailer with DC and will be in team bag with decoys on both sides. Here they are:
2011 Bowman BP1 Purple Target Exclusive Bryce Harper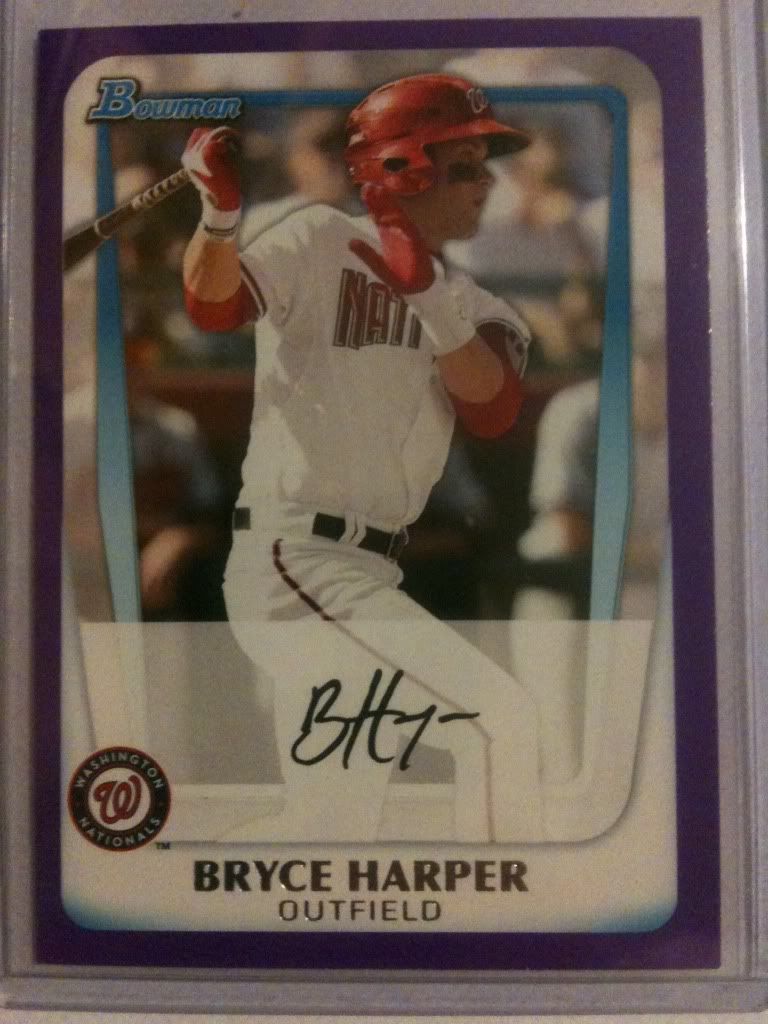 2011 Bowman BP1 Bryce Harper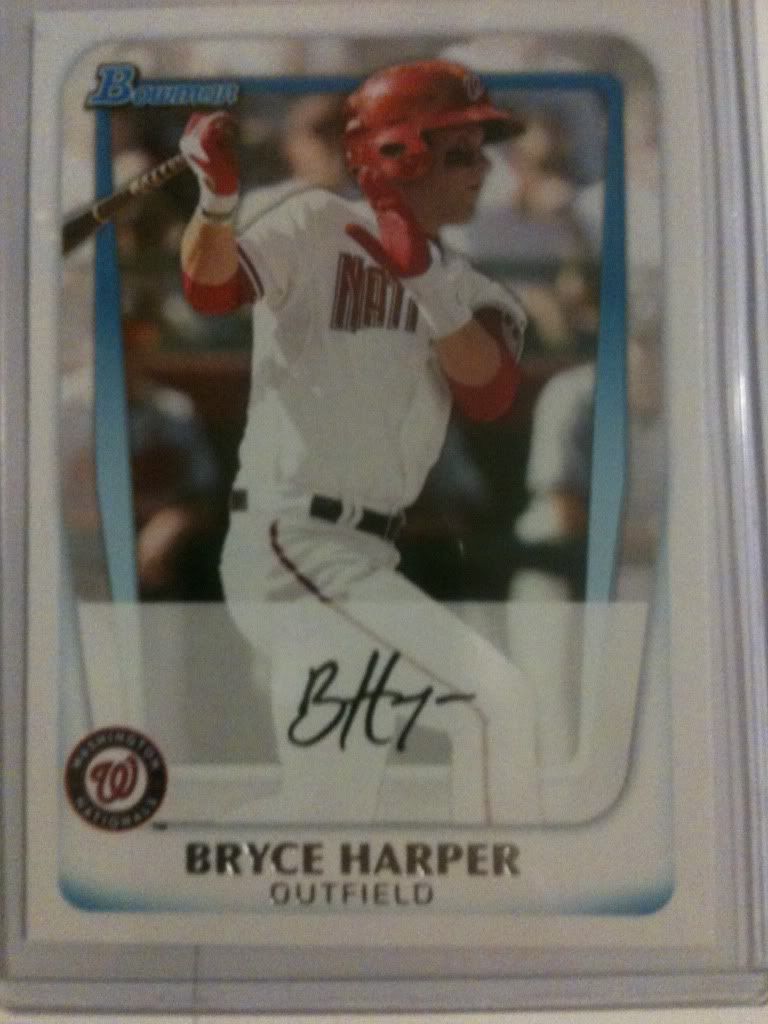 Thanks for your patience,
Brad
---
shaunbaus: I think the sell function is down, so it won't let me talk to you that way and it won't let me PM you so I would like to speak to you but don't have any other way but here. Let me know what you want, and I will try to accommodate.