Wrong sport, but I'm not active on the baseball boards. All my friends are here, so I thought I'd share a few pics from the Brewers 10th inning Game 5 win last night. First Brewer game I've been to in almost 10 years. Not. Too. Shabby.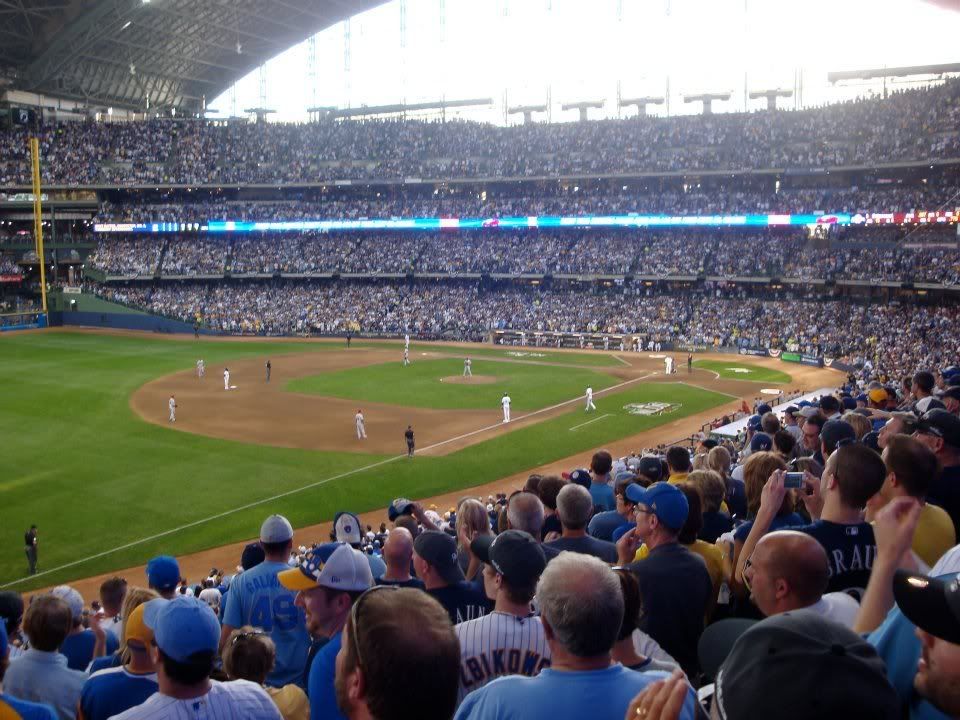 Me and the wife, post-victory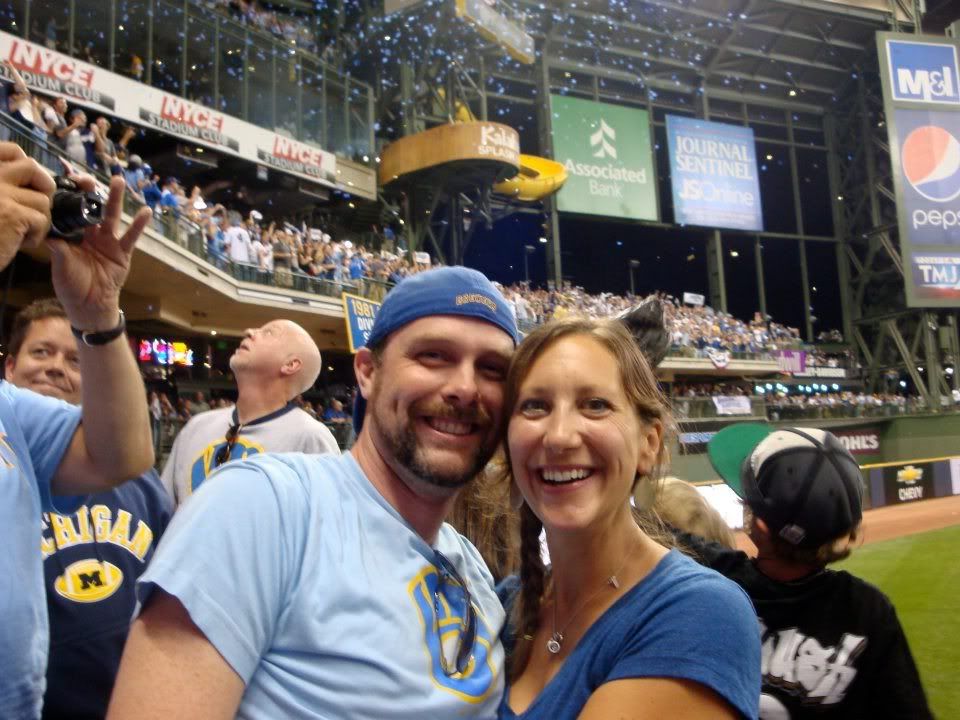 I think we forget sometimes (at least I do) how much fun a live sporting event really is, regardless of the final outcome. Being able to witness the determination of a whole team is a pretty impressive thing in person.
Sconnie Nation Proud!