Hope everyones having a good holliday weekend! I would like to get some trades done. Heres what im looking for...
EDIT: 2009 Topps Triple Threads Ichiro Suzuki Jersey/Patch/Jersey /36 has been traded! (Last Scan, Bottom Right)
Wants:
-Matt Moore (Non Autos)
-2011 Topps Chrome Autos
-2009 Bowman Chrome Starlin Castro Cards
-Hall of Fame Yankee Autos (Certain ones)
-Red Sox Patches
-Anything that cathes my eye... If you have something equal value to a card you like, I will check your org.
Here are the scans... Any scratches are on scanner or toploader.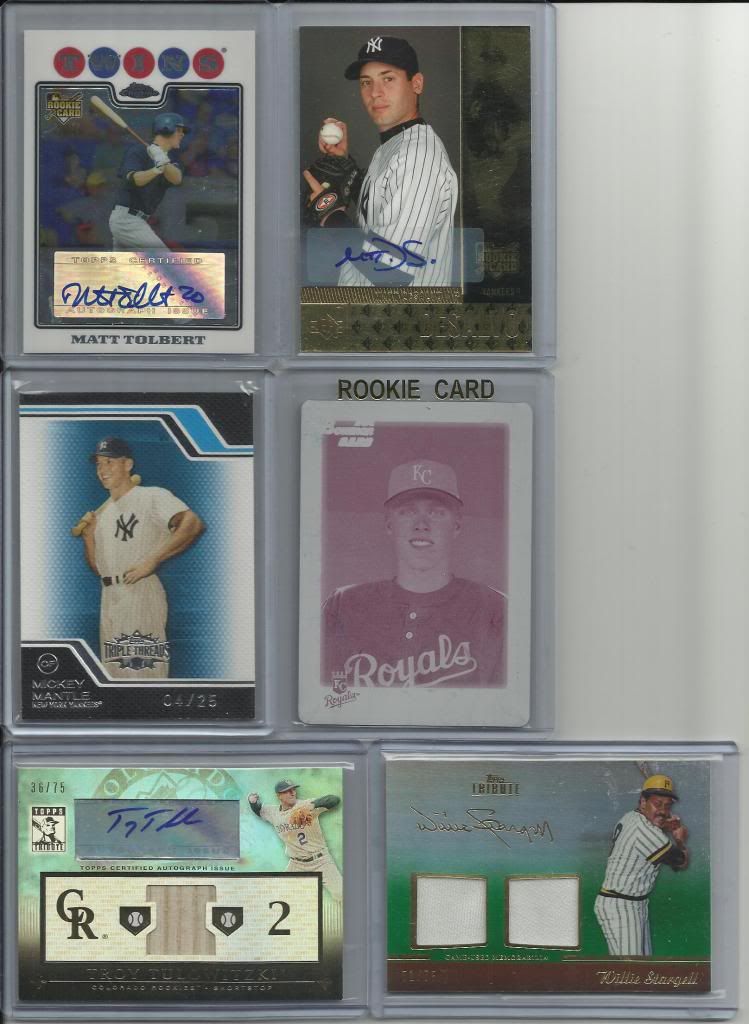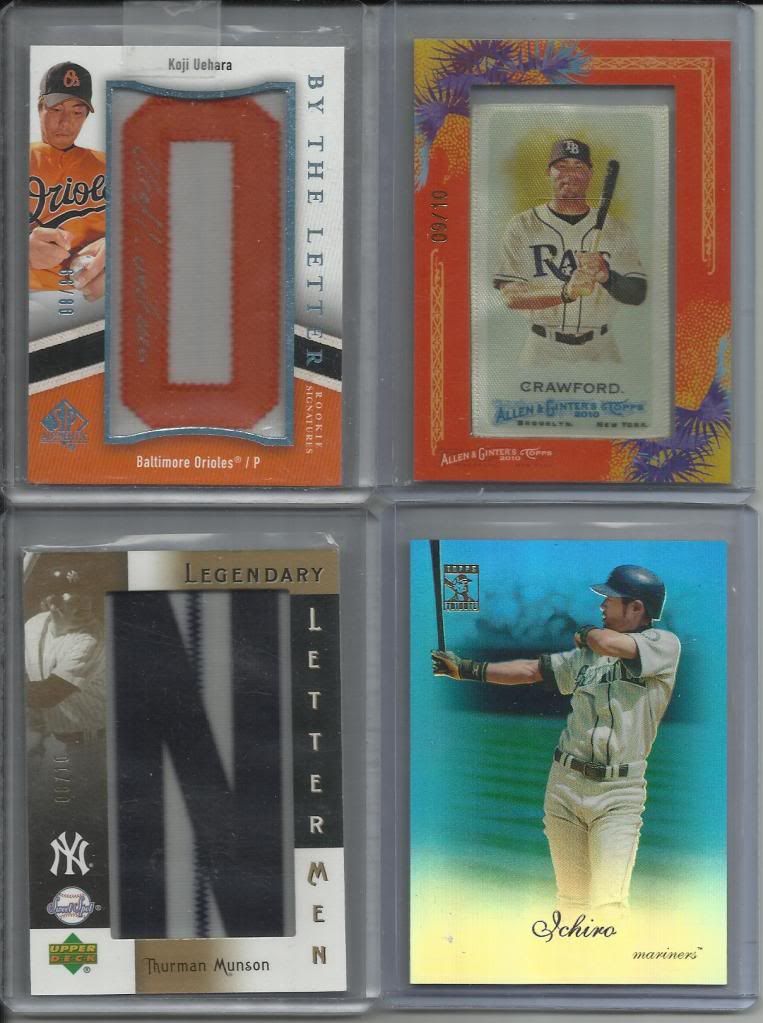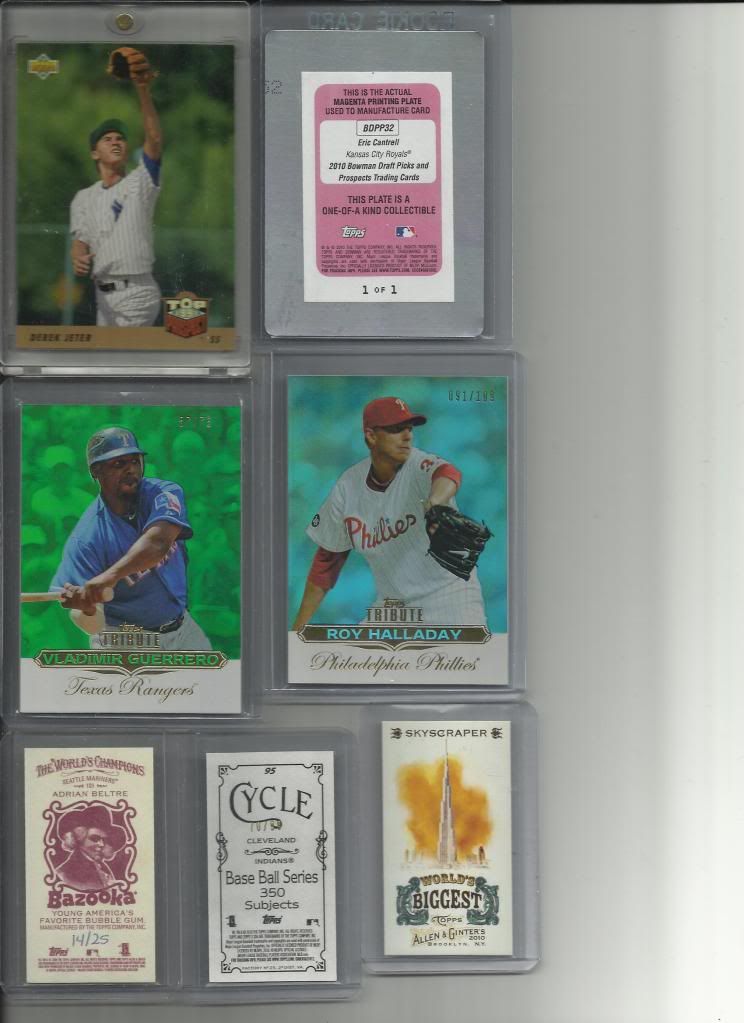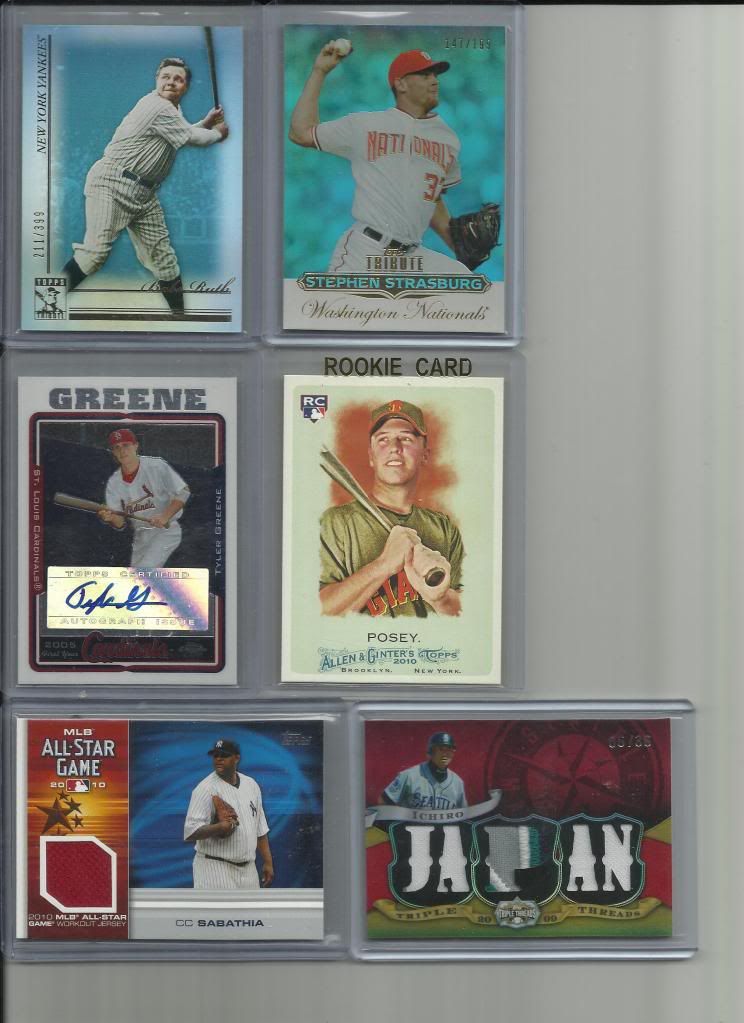 I scanned the printing plate twice to show the front and the back.
Please comment below or send offers!
Thanks, Lou