Went for a drive on my day off, ended up trading in alot of tickets and some more cash for a total of 3 boxes of Artifacts. No big story here, just the hits :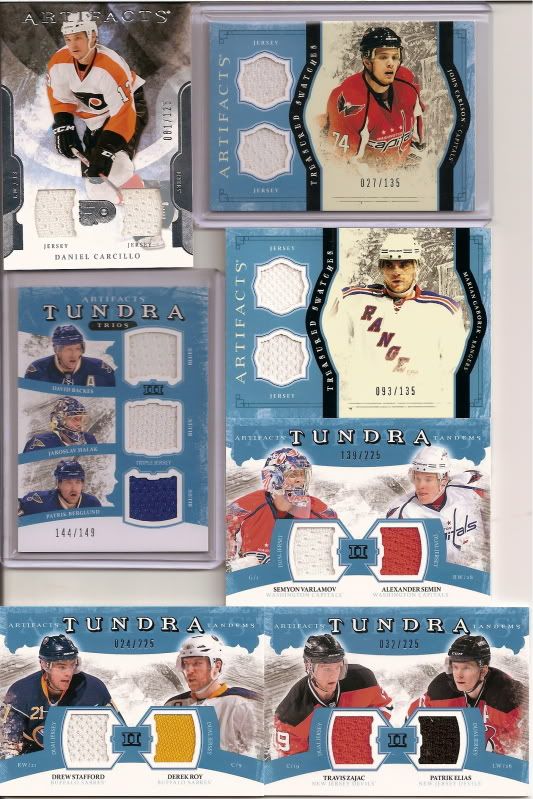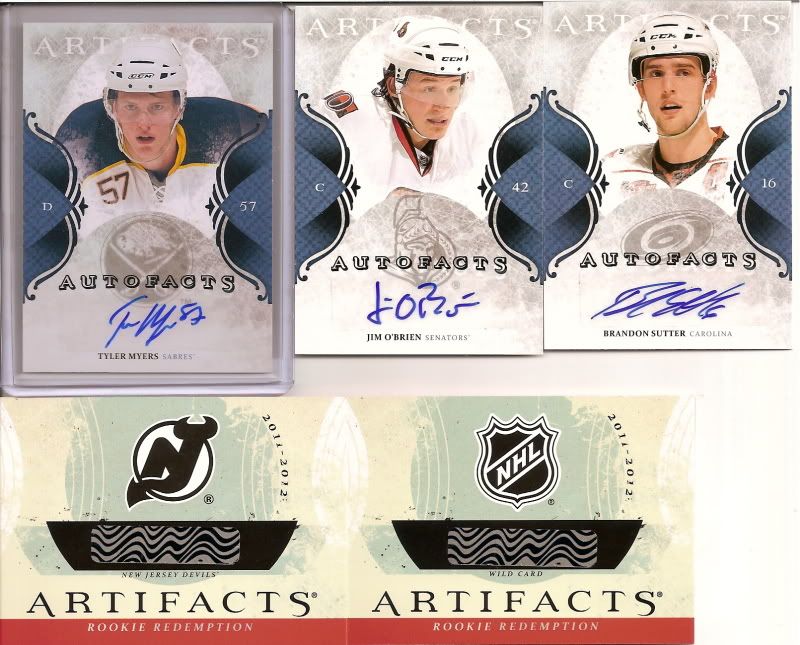 Love the Myers!
As you can see, I said 3 boxes, but am only showing 2 rookie redemptions. One of my boxes had a pack with only 2 base cards inside, and the redemption turned out to be the missing card.... Already called UD, and am told a replacement is on the way...
Finally, I did get a patch in each box, but 2 of them were "B"ruined...