Its been a long time since I did a big box break, Don't think I could top my last one anyways. So here goes...searching for more Canucks.
First up I had 2008-09 Be A Player 2 pack box to open and unfortunately no canuck sig but was pretty happy to get the Luongo base card. Heres the sig.
So next up I got a 2002-03 Pacific box, must make the shredding worthwhile nothing like a 36pk box to do that, needed the canucks and hoped for some parallel's but none this time.
The Inserts
The Parallel's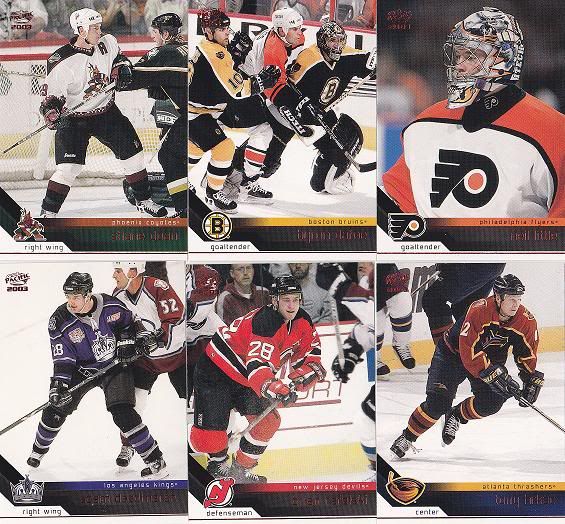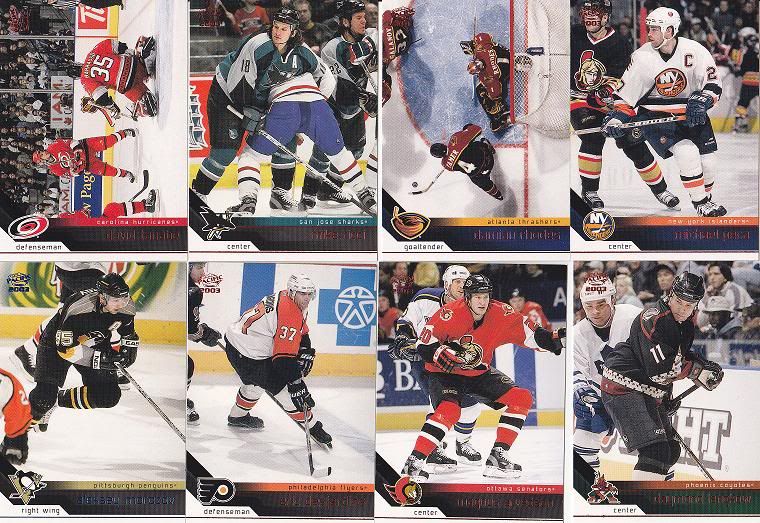 The Jerseys
So after all of that I got myself the 2003-04 Upper Deck Series 2, Looking for the Ryan Kesler YG that I want so badly. Unfortunately I didn't get that but I did hit a couple nice canucks and a trade bait card i needed badly.
The Inserts
The Young Guns and UD Exclusive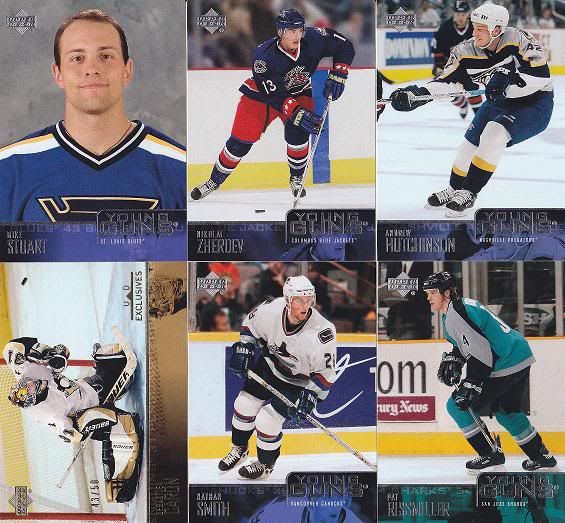 Managed to hit the wrong Canucks Young Gun but it was one I needed for the PC anyways
Then I get this beauty! Very happy to pull this one. Tick another one off the list.
Then believe it or not just before I had my order come in I saw RCM331 post about some Luxury Suite he had I saw a Henrik stick\jersey card and I had to have it.. Of course to get it I needed to find a Roy... Then a miracle pull
And BAM that was that lucky enough he needed and the deal was done immediately! Can't wait for that Sedin now.
So then of course onto what prompted me to order some boxes brand new getting high on the smell as I think about it 2011-12 Artifacts. I cracked 2 boxes.. but unfortunately didn't get a canuck or as well as the other's I've seen on here.
BOX 1
Pretty happy with the Oilers Rookie! Any chance it could be Nugent Hopkins? Something tells me I'm not that lucky.
BOX 2
Can never complain about hitting a Gretzky.
Was really hoping to hit a patch card atleast but no luck this time.
Then it was onto my box of 2010-11 Luxury Suite. This box again didn't bring me a Canuck but knowing I had the Roy for the Sedin out of this stuff I was happy enough.. But this box had a very nice surprise that I'm sure will bring me a sweet Canucks card.
The Rookies and Regular Jerseys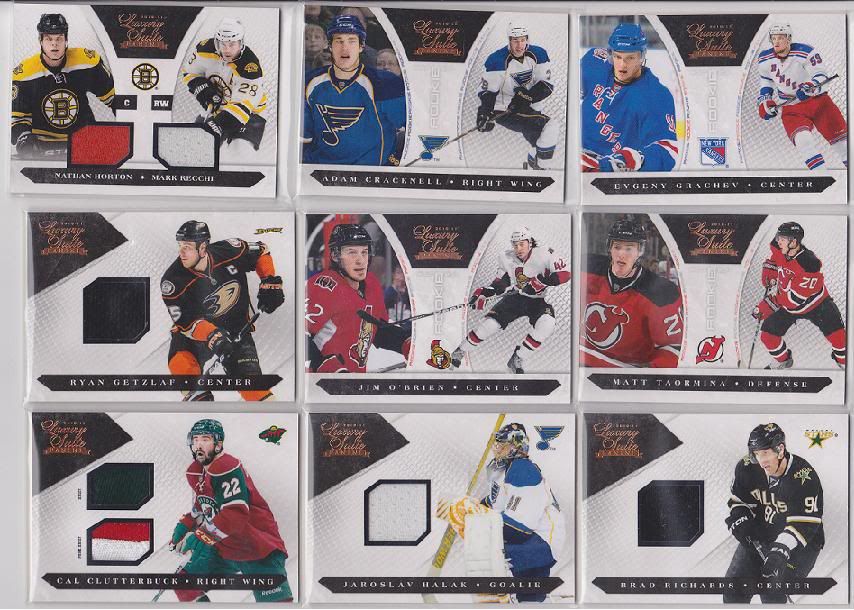 The Autos!
Love the Savard such a clean and beautiful card.
Then the big hit of the box! Was over the moon with the colors in this one.
Number\Stick card numbered out of /50 Carey Price! Very Nice.
So that was all she wrote, All cards are FT except for the Canucks and the Roy is gone of course. I might wait on the Artifacts till they update the pricing.. Everything to be updated in the ORG shortly.
Thanks for looking! Bring on the Canucks!