Ended up at the shop yesterday on my day off, and they had one sealed box left of 2011 OBAK Football. I think it's just a neat product, and fairly limited (only 1800 serial numbered boxes made). Guy at the store said someone had pulled a cut signature of Pat Summerall out of the open box, which just whetted my appetite.
Here's the break - one box, and the last packs out of the open box :
The Parallels: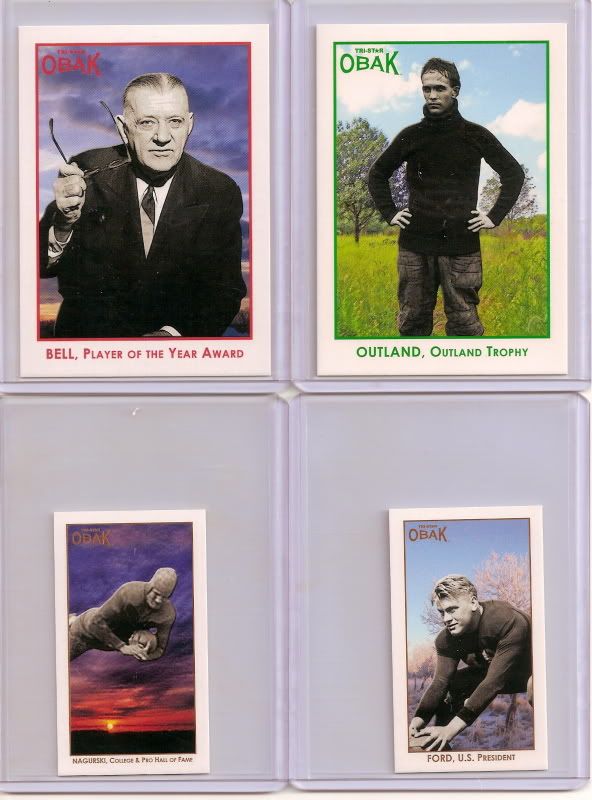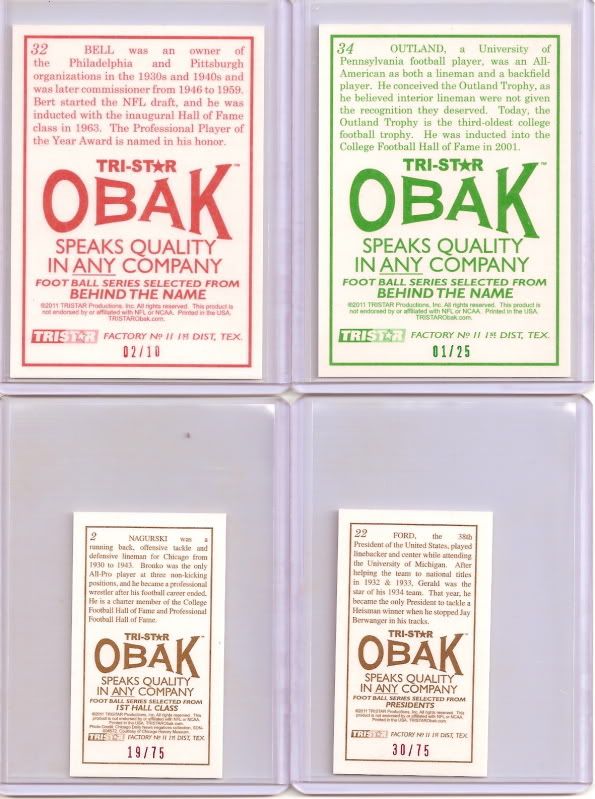 The Autos :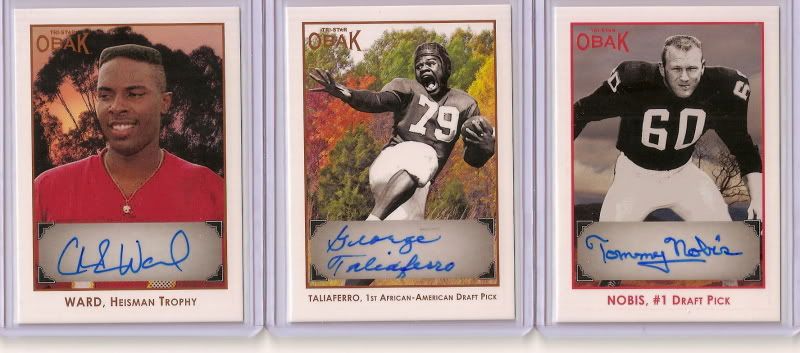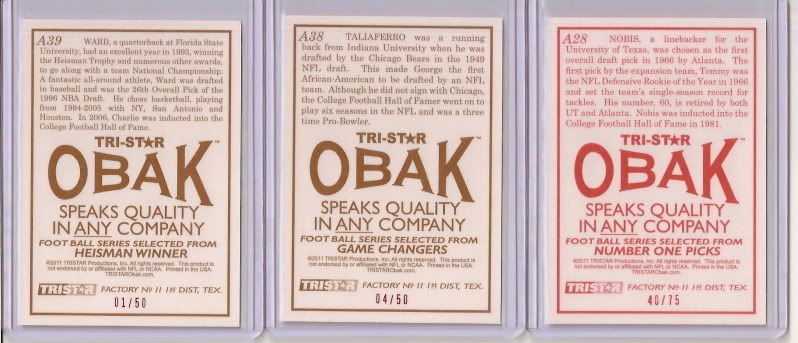 And my cut auto - which I'm pretty happy about, even though it's not someone who's an "Old-Timer" or deceased :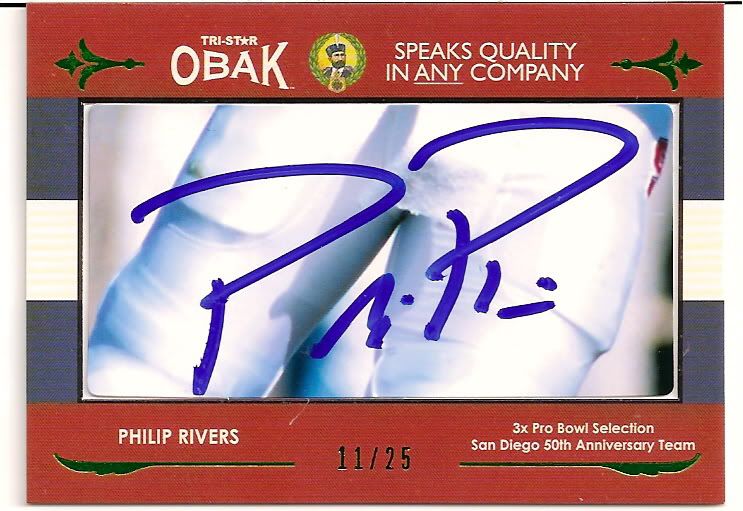 Finally, each box has a box-topper cabinet card. Here was mine, right on top :
Front -
Back -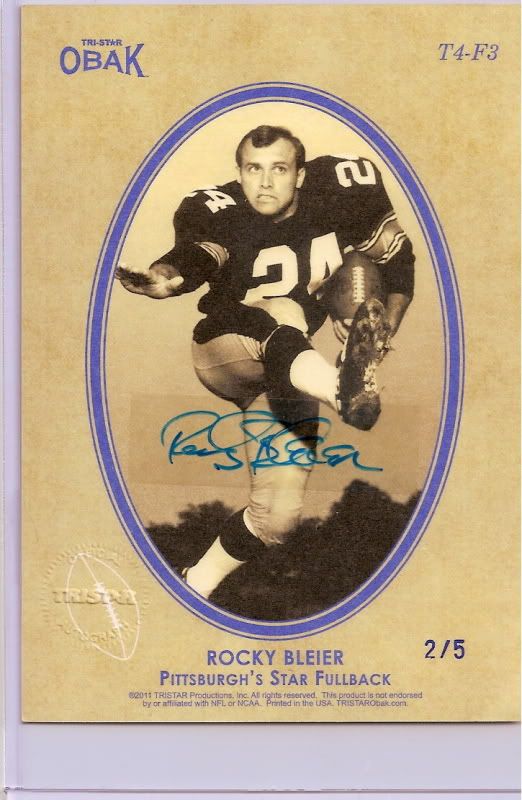 YES! - Turns out these are one-per-case!!