Friday 02/17 Mailday...
Luke Wilcox 1997 Topps "Bowman" Black Ink Auto.....This was another of those annoying cheap cards that took me awihle to finally get. I also found it hard to get 1 without scratches, dents and other assorted flaws on them. This is like my 5th one.
Mike Mussina 2003 Donruss "Leaf Limited" Timber GU bat #16/25
And a little B-Ball as well...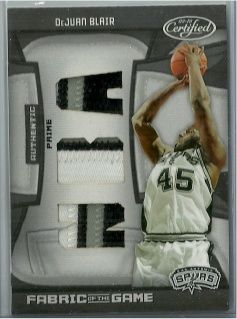 DeJuan Blair 2011 Panini "Certified" Fabric Of The game 3X GU Patches #17/25...I like the triple 3-color patch pieces on this.