I'm on vacation! Lets make some trades! I would have liked to start this Saturday night but better late than never...I'm mostly looking for mid to high end Ozzie Smith inserts & parallels (or if you have a bunch of low end I will look through and see what I need), any game used, commemorative patches, etc. and autos. I will also consider trading for other Cardinals autos or other nice Cardinal parallels, inserts, or game-used. I'm also in need of a 2011 Topps series 1 glove leather card for that silly Topps scavenger hunt thing (last card I need for it), would prefer a Cardinal. Make me some offers! Here's some scans, more in my Org of course!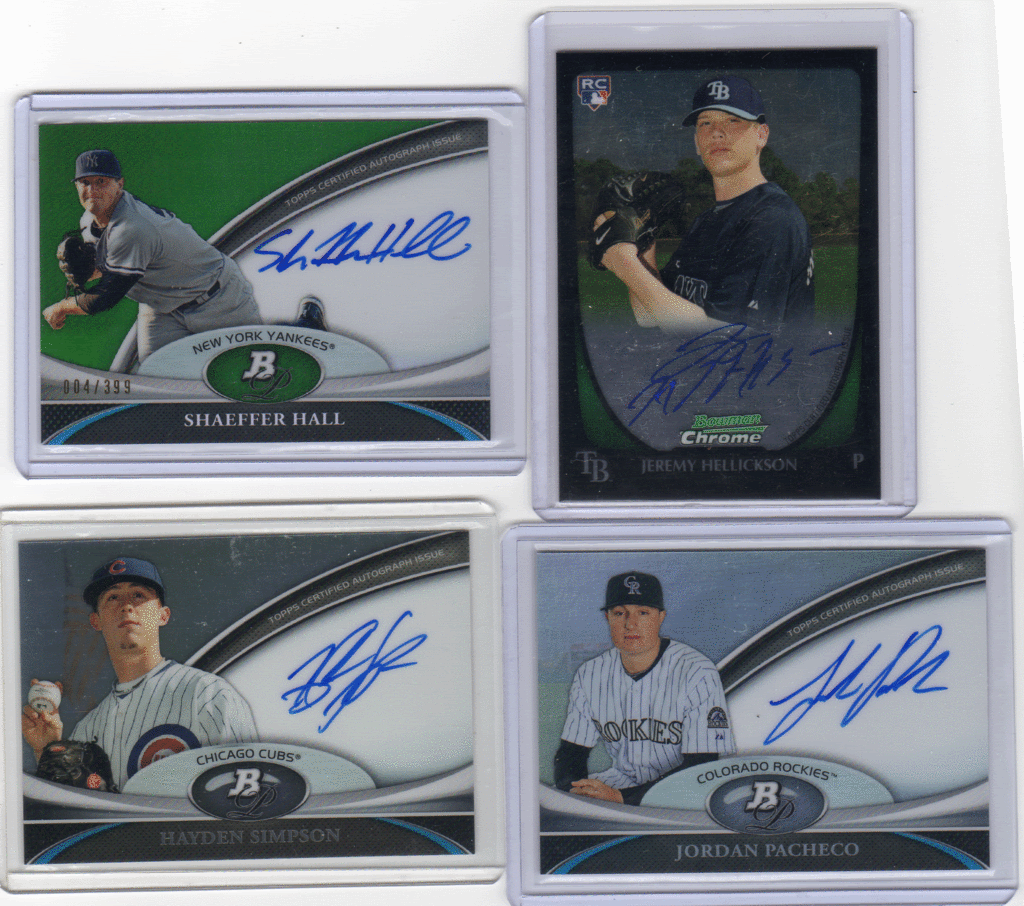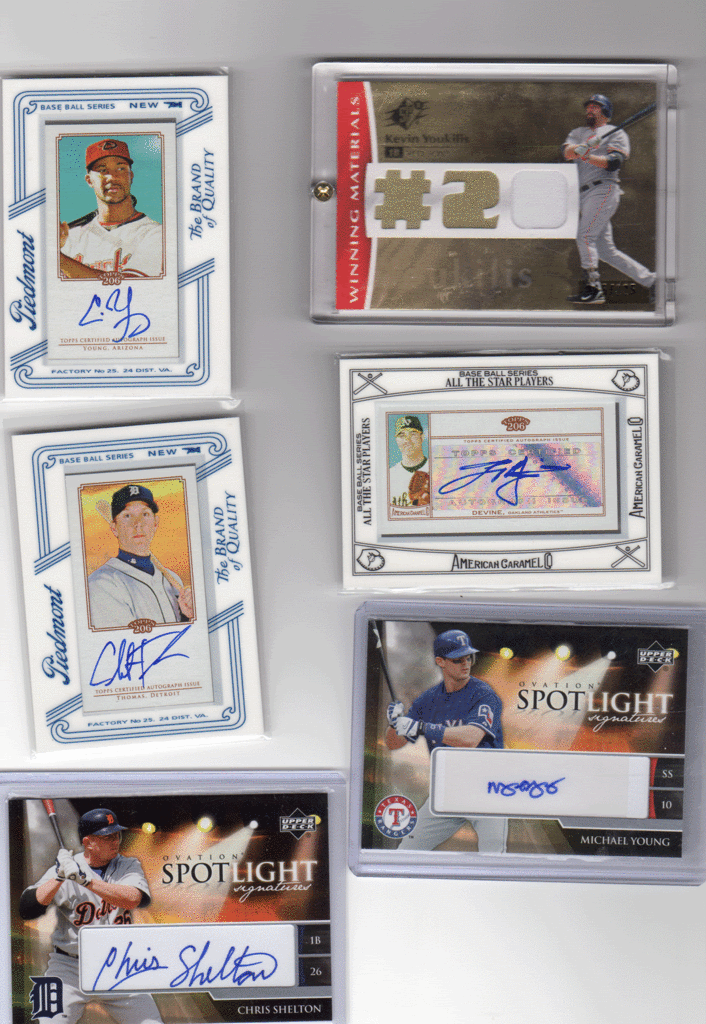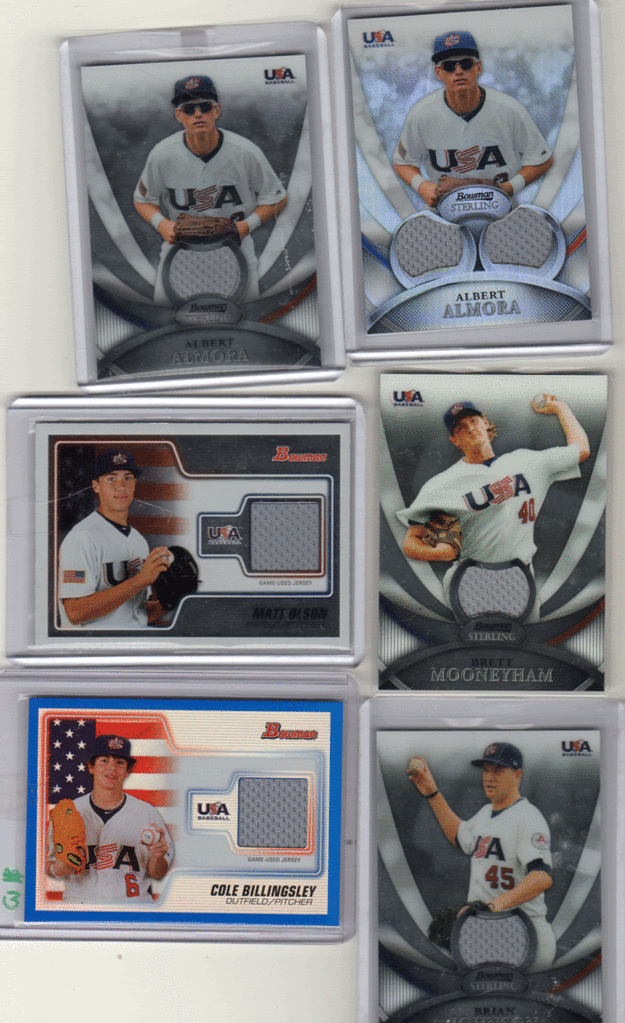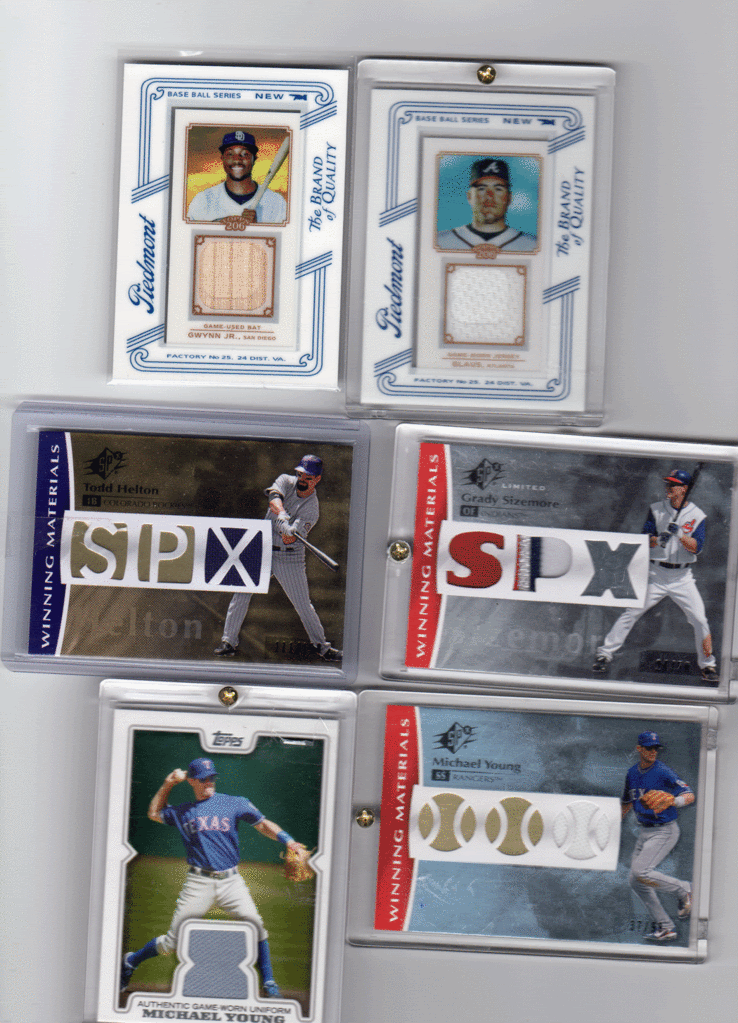 (The Sizemore is a dual patch)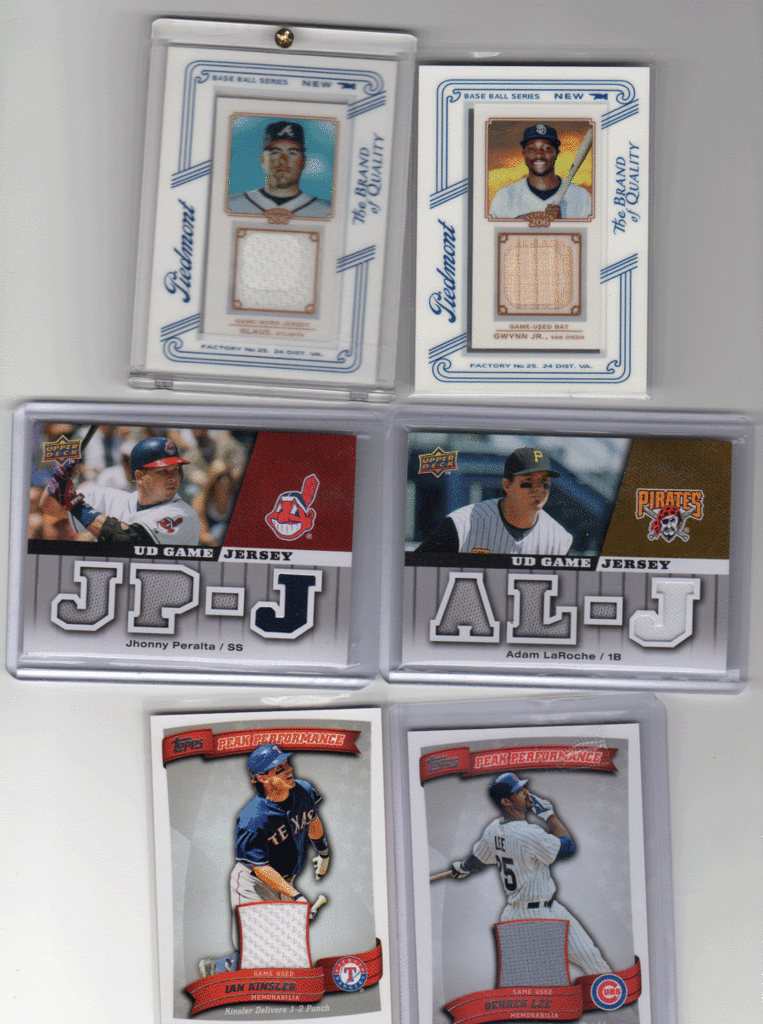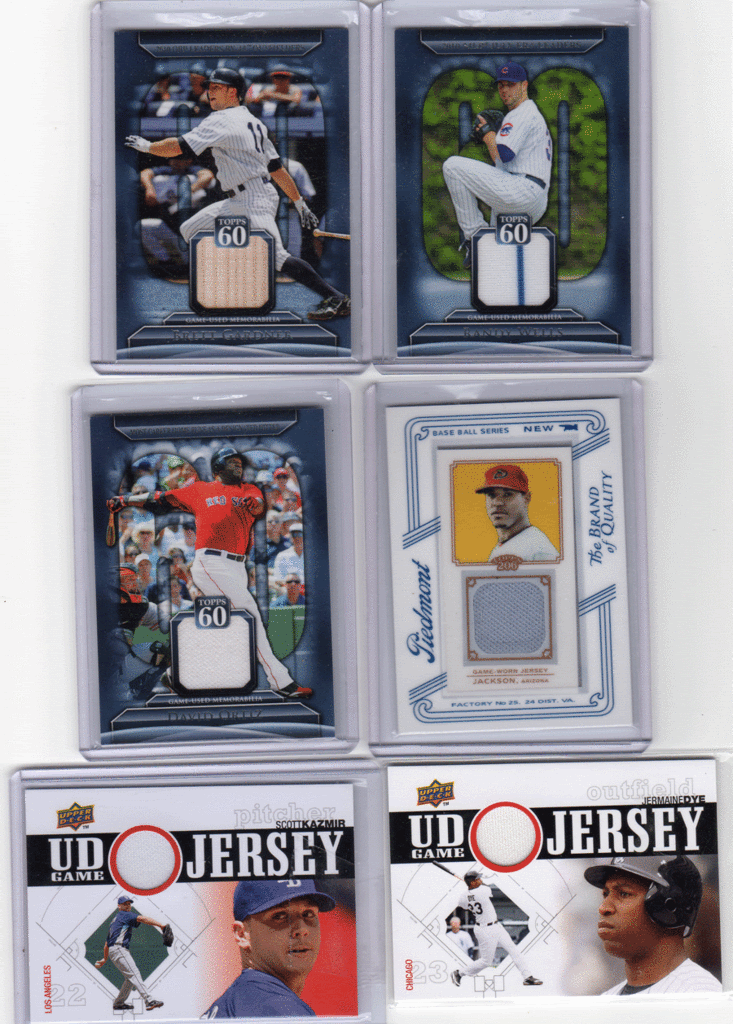 A few fun non-auto or relics:
Thanks for looking!