Like the title says, I am wanting(not needing) some Paypal. I have the itch to open some product and would like some more $$$ to do so. I am willing to deal if you buy more. All cards are in my organize.
Mods: If by some chance I have done something wrong as I have never sold and only traded, please shoot me a PM or reply here and I will fix it ASAP.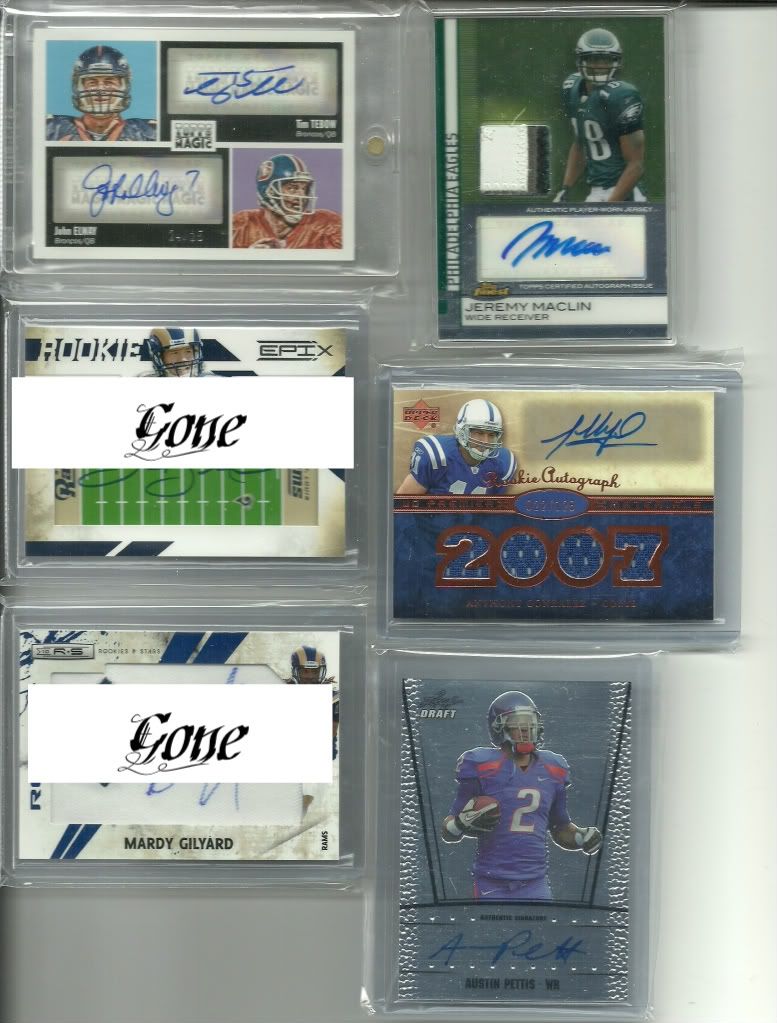 Elway/Tebow /25
Bradford /270
Maclin 4 Color /109
Gonzalez /125
Gilyard /21
Marshall 25/25 Wow an Ebay 1/1!!! LOL
Jenkins /999
LaPorta /594
Wheeler & Coyle are both /25
Gwynn /75
Cabrera /970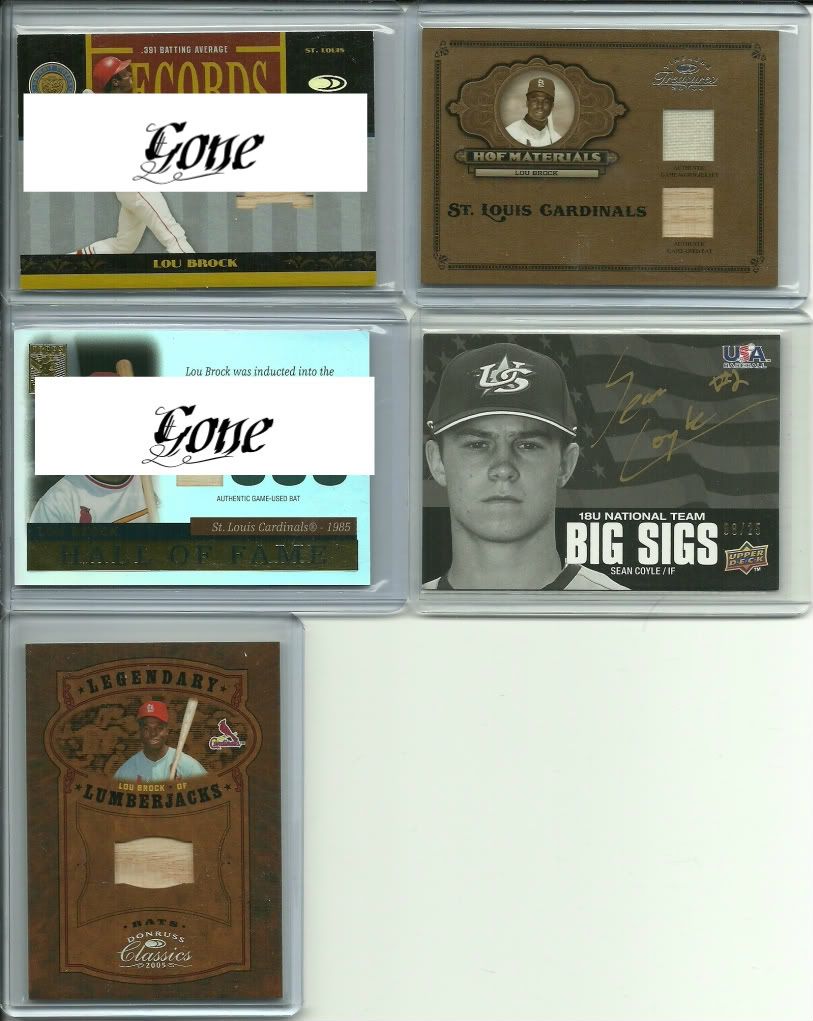 Coyle /25
Brock LL /50
Brock Records /100Brock HOF Materials /50
LMK what you want VIA PM and what you will pay including S&H. If I like it I will send you my Paypal info and cards will go out next day.
There are many more cards in organize that I will sell as well. If you see something please let me know.