Here are several cards I am looking to trade. As always, looking for Red Sox GU and Auto cards I don't have. And 2005 Donruss Champions GU cards.
On the higher end cards, I am not going to trade down. I am looking for a comparable value card.
Several people have inquired about the Rice Auto, so I have it here to show the fading of the auto.
Jim Rice 2007 Sweet Spot Auto #/125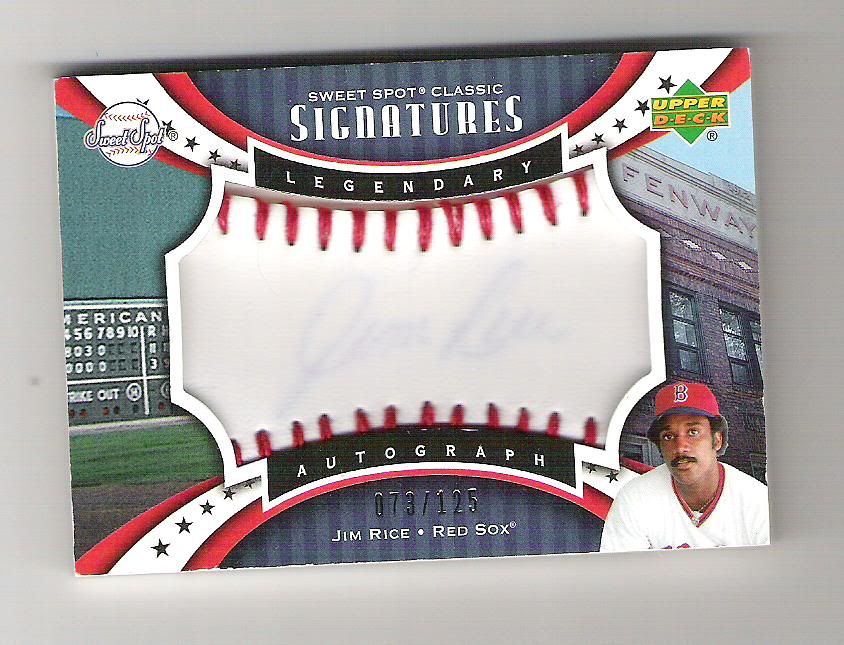 Fred Lynn 1999 Upper Deck Retro Inkredible Auto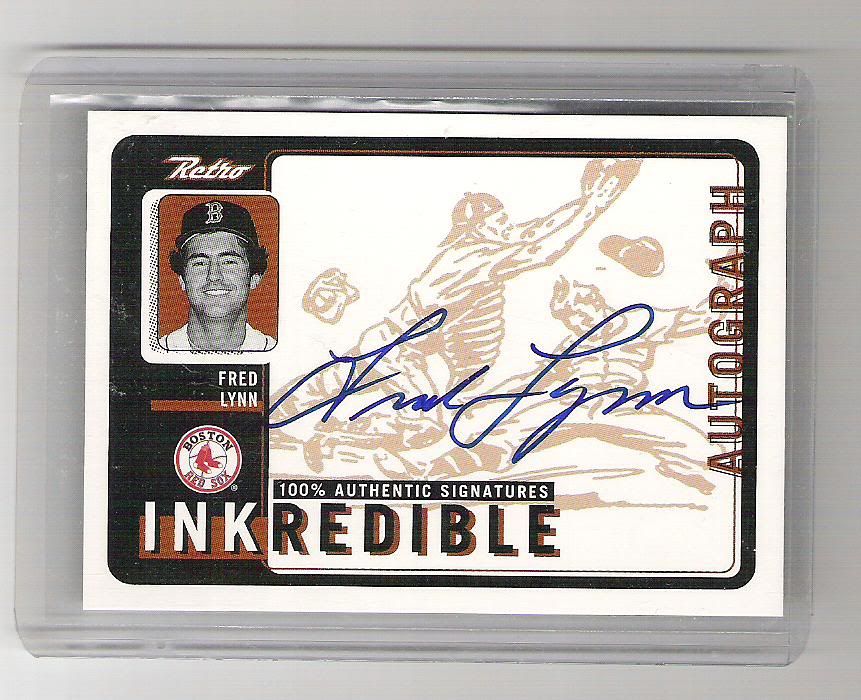 Carlton Fisk 2005 Classic Clippings Cut of History Jersey
Adrian Gonzalez 2005 SPx Auto #/10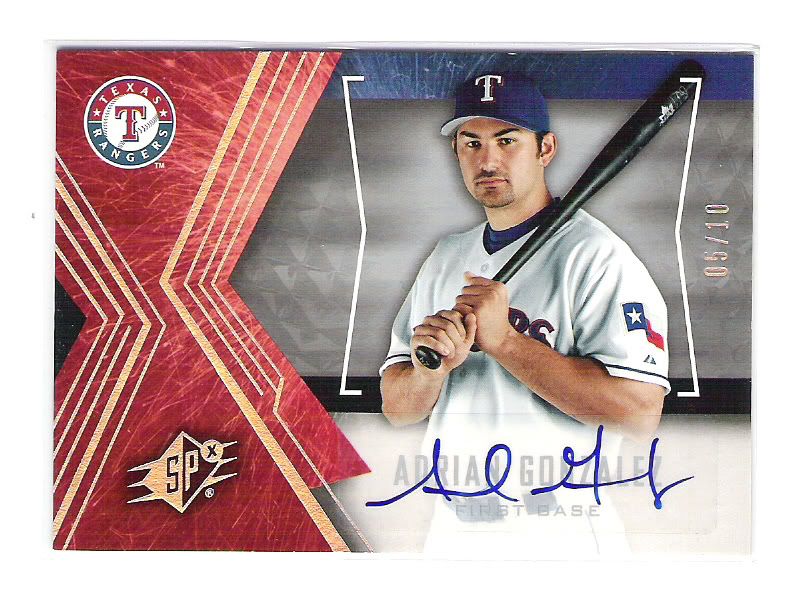 David Wright 2009 Allen + Ginter Auto SP of 49(Not serial numbered)
Gavin Floyd Sweet Spot Leather Auto #/10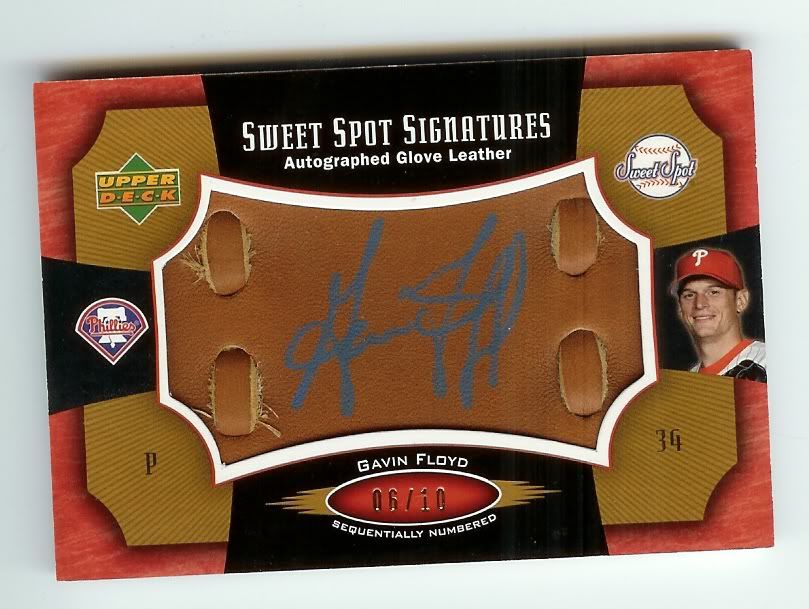 Scott Rolen Nifty Fifty #/50
Jhonny Peralta Sweet Spot Wood Auto #/25