still waiting on a couple more to come in and will update as I get them and get others
Only requirement is that the card is a Pack Pulled Certified auto!
Any Leads to guys I dont have would be very appreciated!
Make sure to take a look at Samiamryan's Collection as well!
Check out my collection in the December issue of Beckett Football....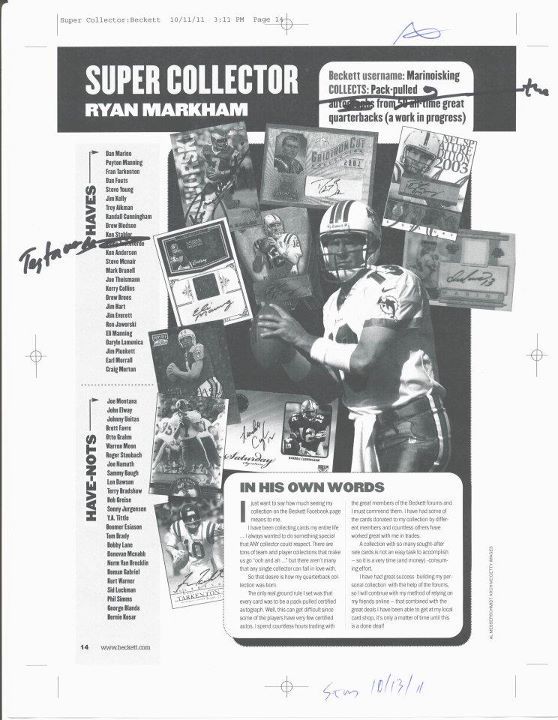 Here we go.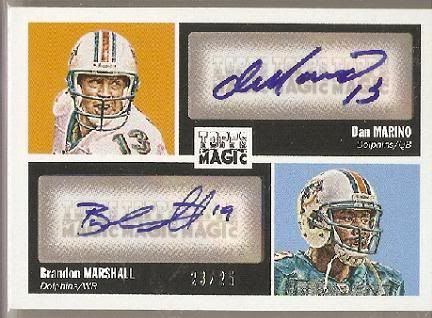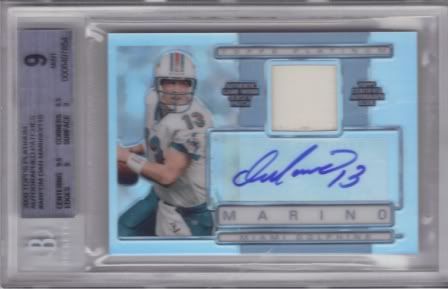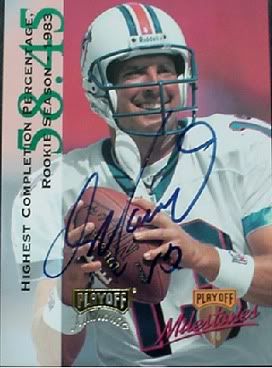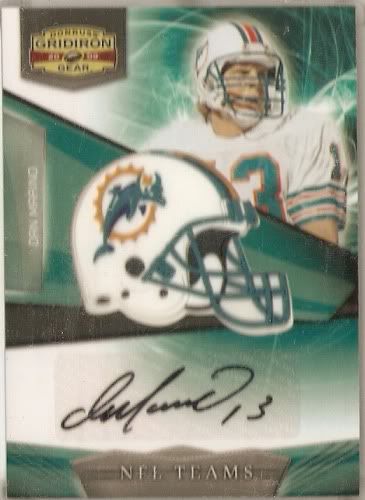 1. Dan Marino(have)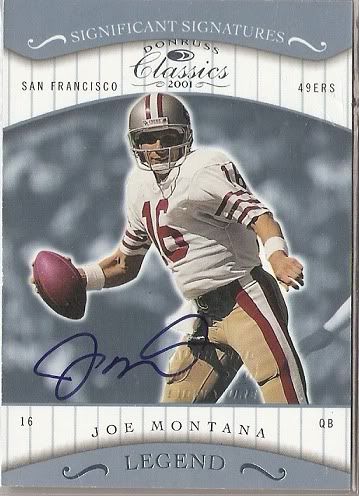 2. Joe Montana(have)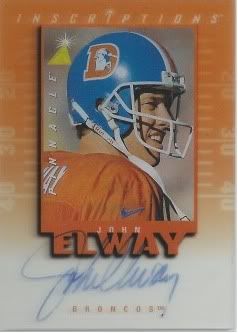 3. John Elway(have)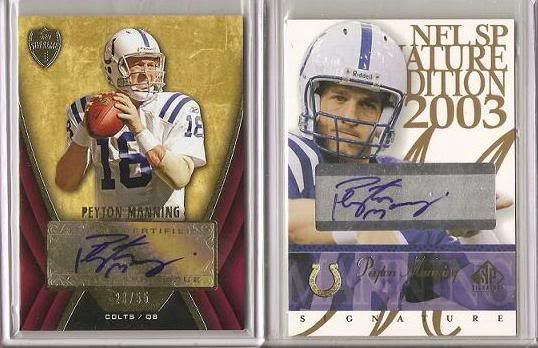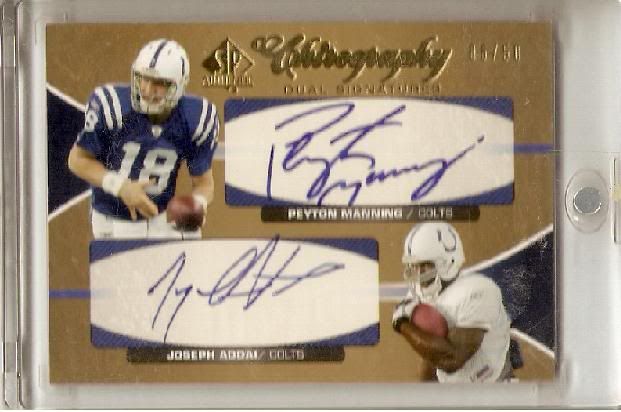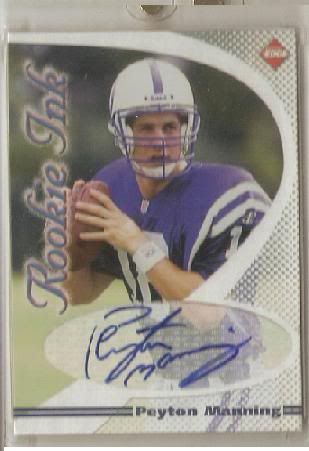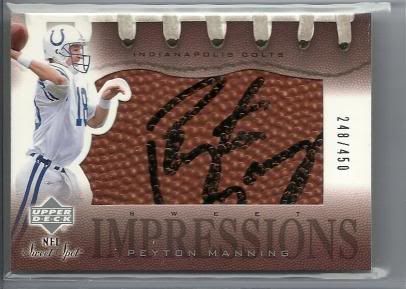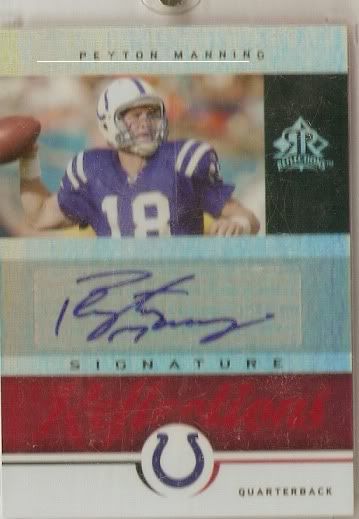 4. Peyton Manning (have)
5. Johnny Unitas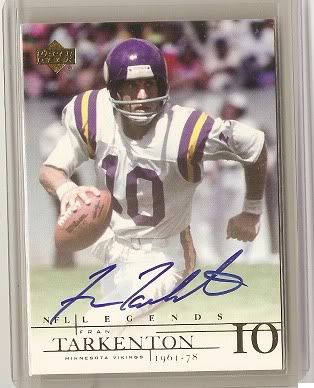 6. Fran Tarkenton (have)
7. Brett Favre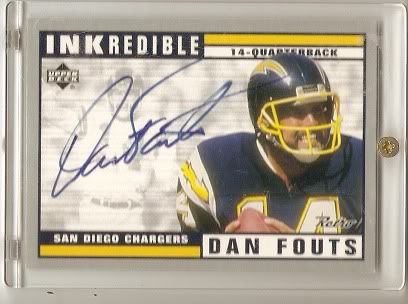 8. Dan Fouts (have)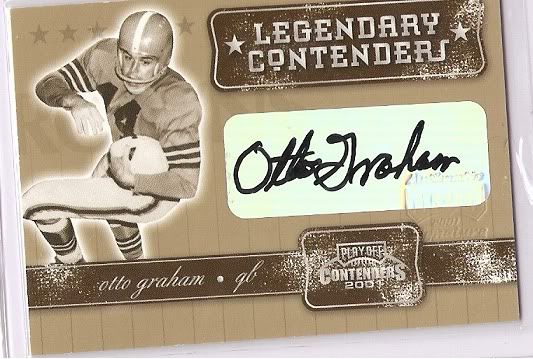 9. Otto Grahm(have)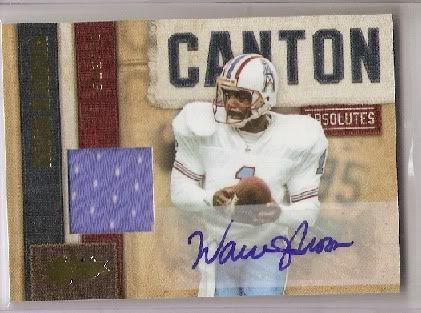 10. Warren Moon(have)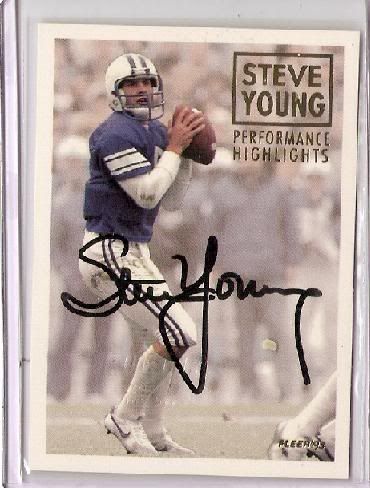 11. Steve Young(have...Youngs first certified auto?)
12. Roger Staubach
13. Joe Namath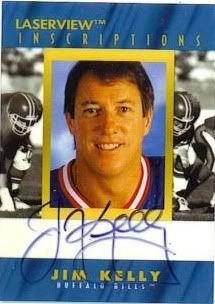 14. Jim Kelly(have)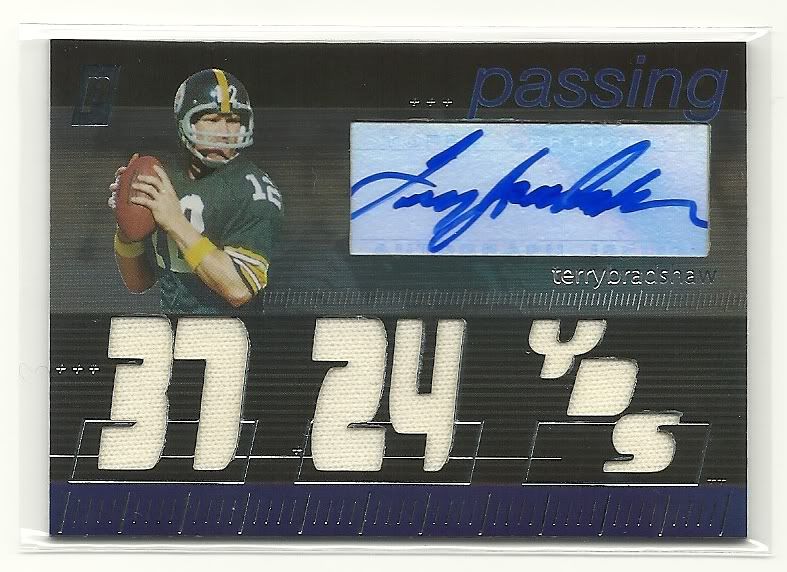 15. Terry Bradshaw (have)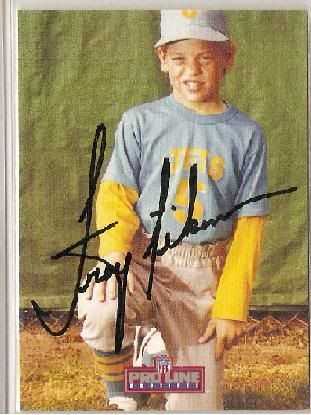 16. Troy Aikman(have)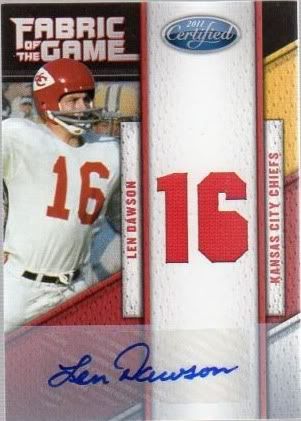 17. Len Dawson(have)
18. Sammy Baugh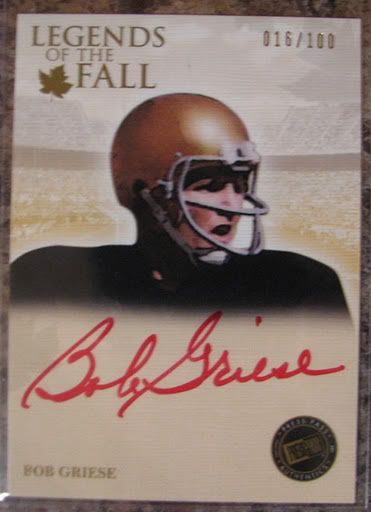 19. Bob Greise (have)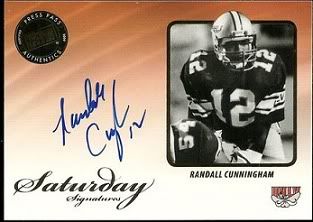 20. Randall Cunningham(have)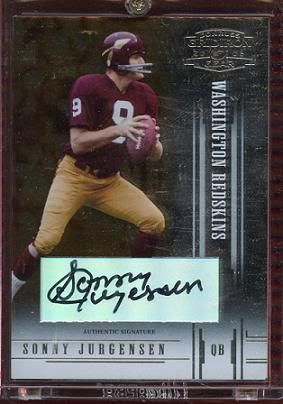 21. Sonny Jurgensen (have)
22. Y.A. Tittle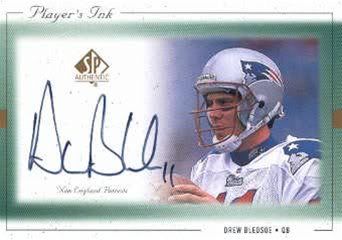 23. Drew Bledsoe(have)
24. Boomer Esiason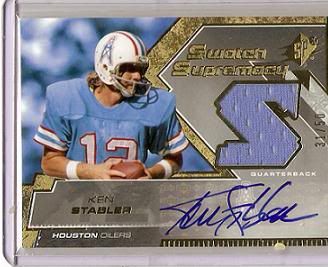 25. Ken Stabler(have)
26. Tom Brady
27. Bobby Lane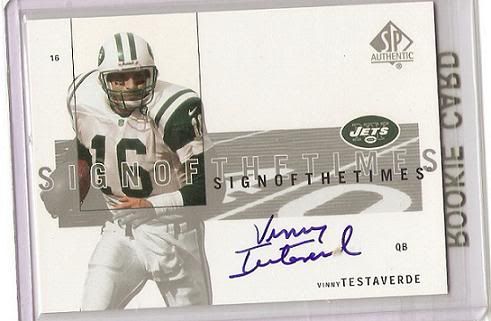 28. Vinny Testeverde(have)
29. Donovan Mcnabb(have)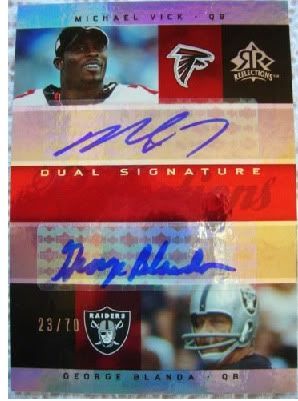 30. George Blanda(have)
31. Roman Gabriel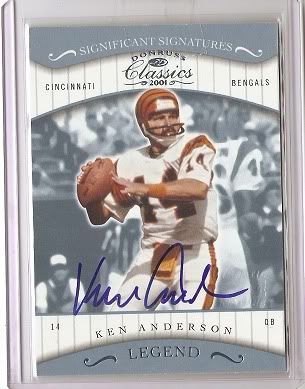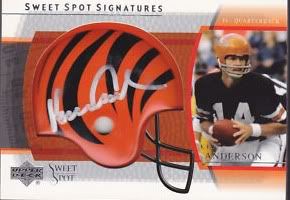 32. Ken Anderson (have)
33. Kurt Warner
34. Sid Luckman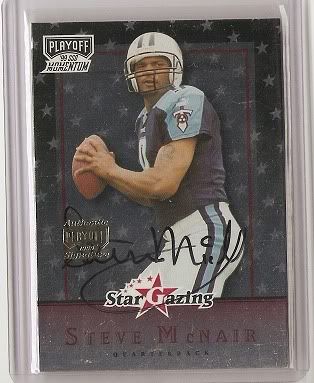 35. Steve Mcnair(have)
36. Phil Simms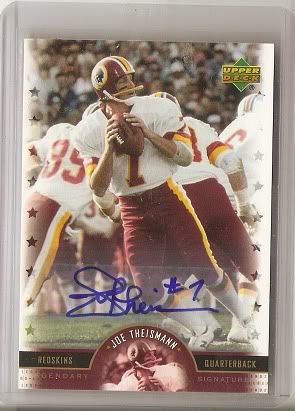 37. Joe Theismann (have)
38. Norm Van Brocklin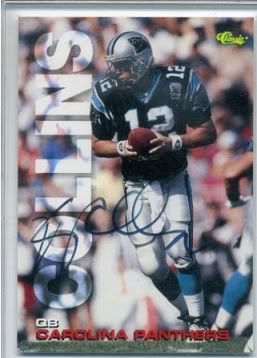 39. Kerry Collins (have)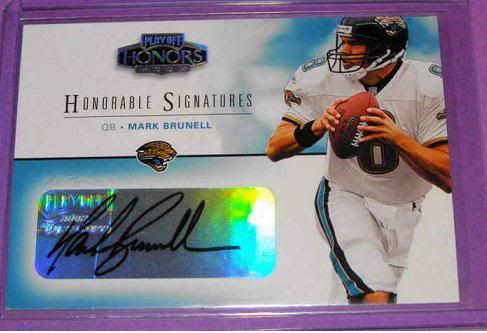 40. Mark Brunell (have...Thanks ColtsFan242)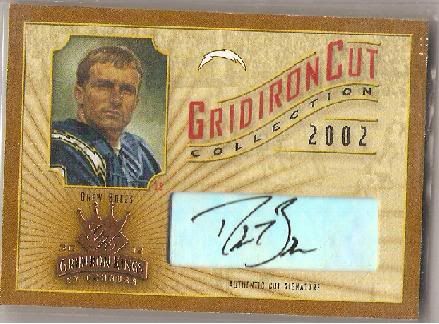 41. Drew Brees(have)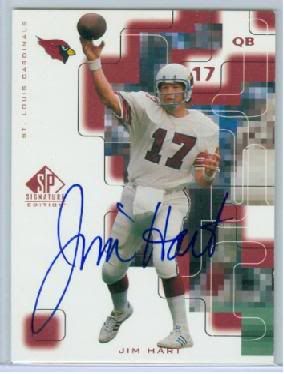 42. Jim Hart (have)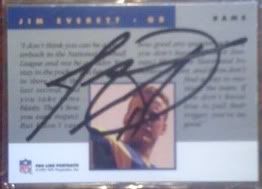 43. Jim Everett(have)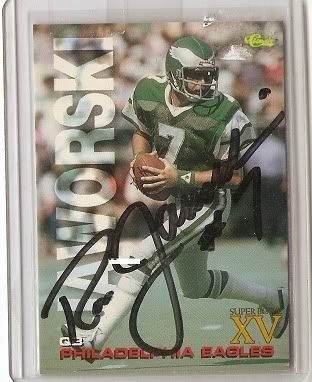 44. Ron Jaworski(have)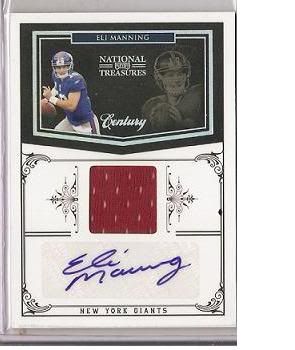 45. Eli Manning (have)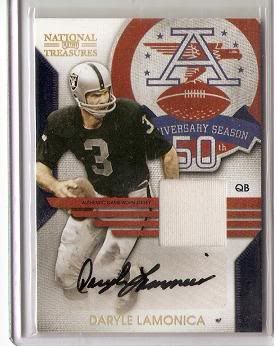 46. Daryle Lamonica (have)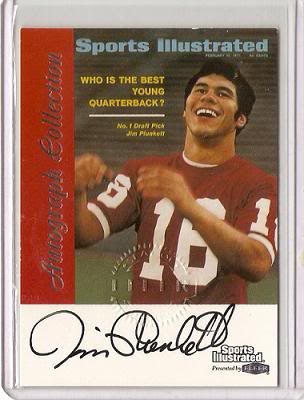 47. Jim Plunkett(have)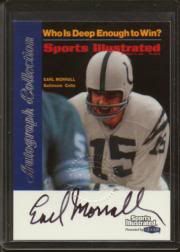 48. Earl Morrall(have)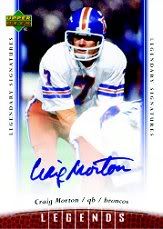 49. Craig Morton(have)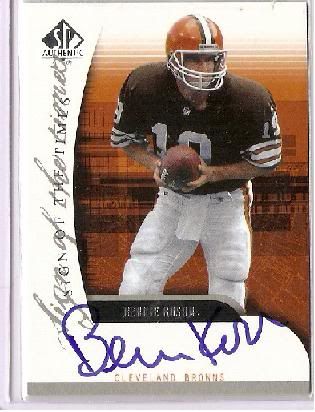 50. Bernie Kosar (have)