Was pleasantly surprised today with a sweet package well it was more like an envelope inside an envelope that also had another 2 envelopes inside it
. Was like opening a never ending christmas present. Thanks bud.
Sorry for not being around more everyone that's wondering taking care of something in real life right now that just isn't as easy as I thought it would be but had to give the time for this. Also need to shoutout someone else but don't really know who it is so if you know a jeff from arizona pm please lol.
First a couple of autographed photos he sent. They are about 8x11 so don't let the scan size fool you. This was how great our qb where back in the day. Which is why I'll never understand Eli Haters lol.
Dave Brown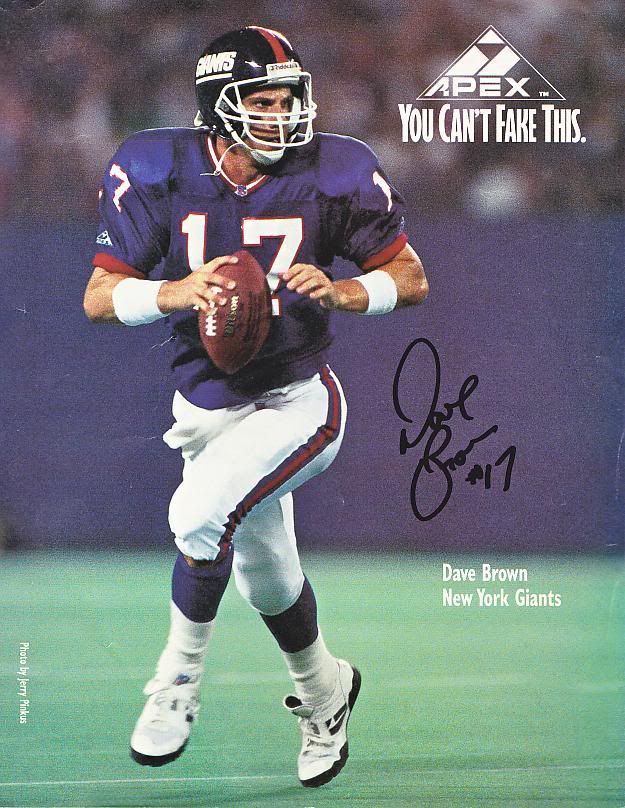 Kent Graham
And now the sweet cards. These are just the best there are around another 50-75 also in the package. Thanks brutha.