So I thought I did pretty good getting 3 boxes Topps Lineage for $85.00 ea...I actually like this product and the different inserts...So here's what was hit with pretty much everything scanned...As always everything is for trade/sell...
Here's the box top loaders...
Here's the Venezuelan...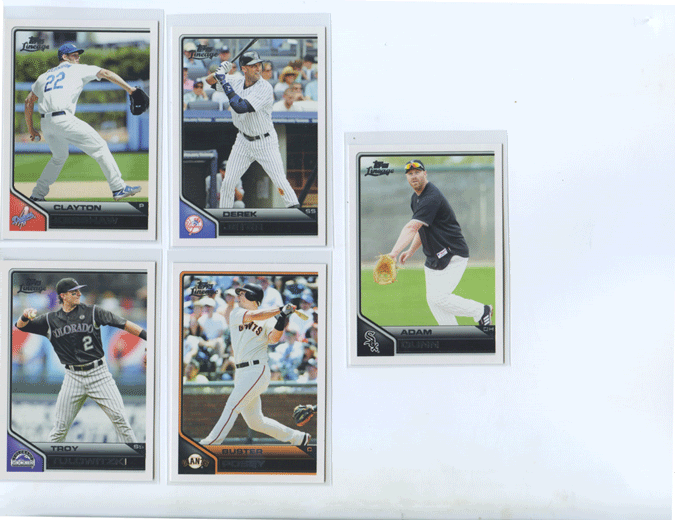 Here's the cloth stickers...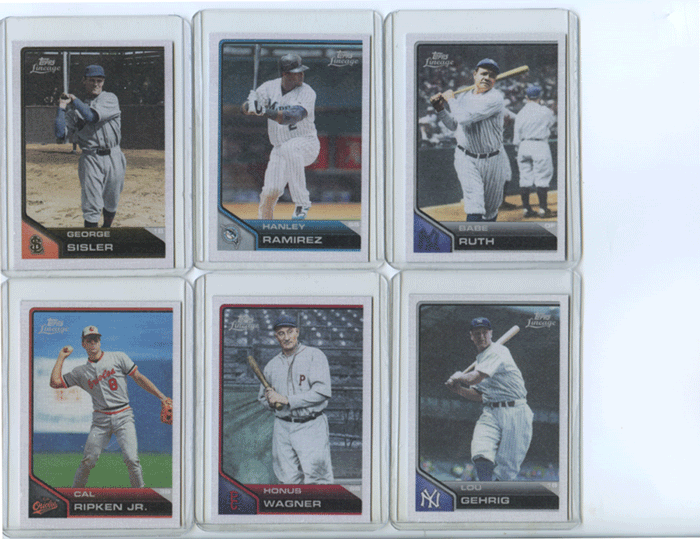 Here's the stand ups...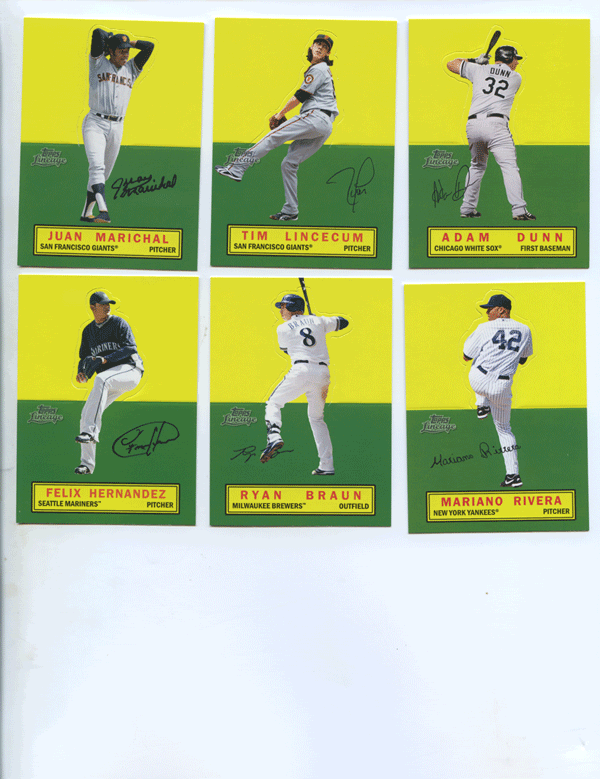 Here's the rookie inserts...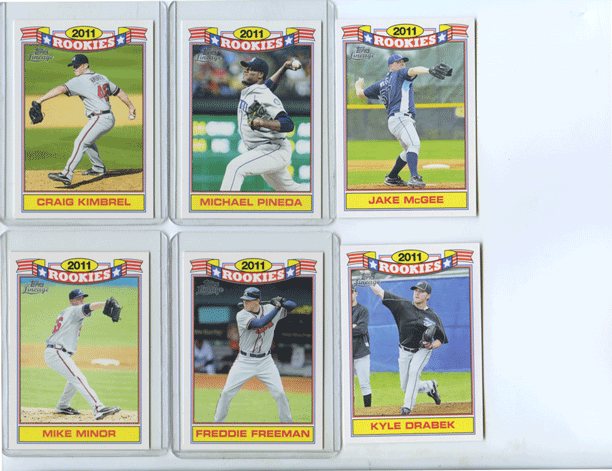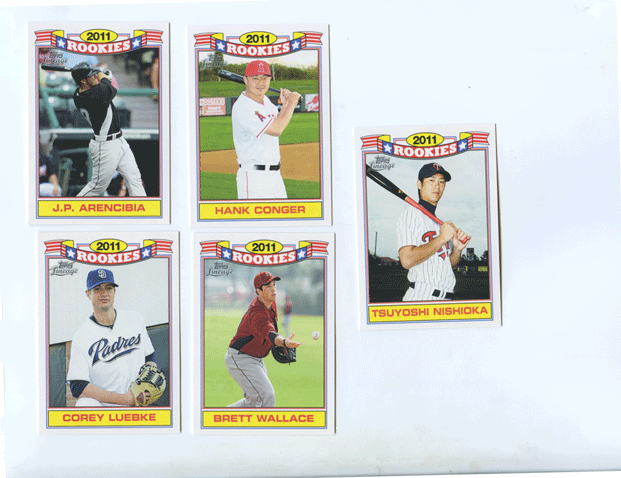 Here's the base rookies...I have dups of all of these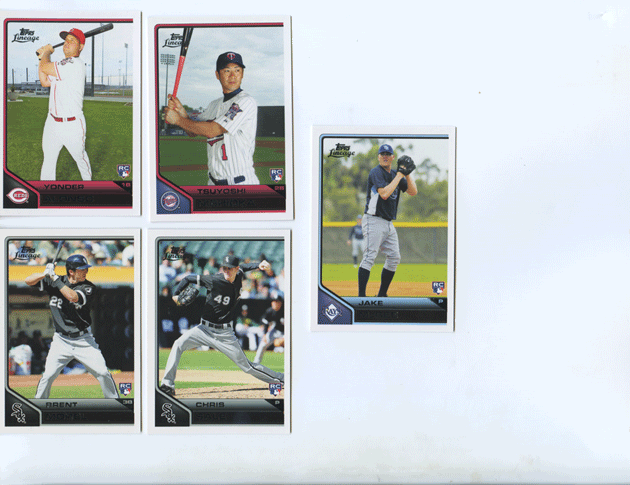 The autos..I know McCutchen is an SP...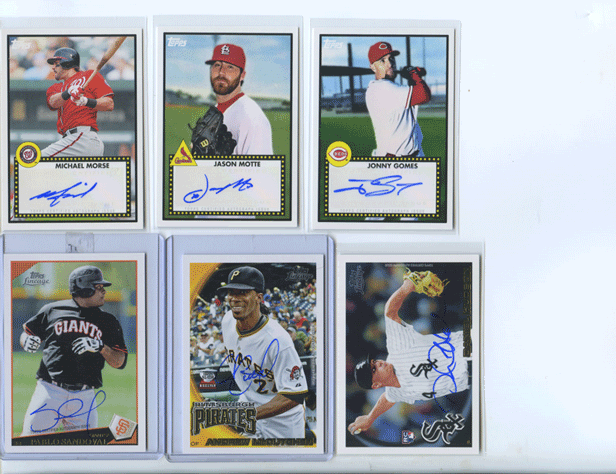 The relics...Strasburg is the Canary yellow and its ser # 4/10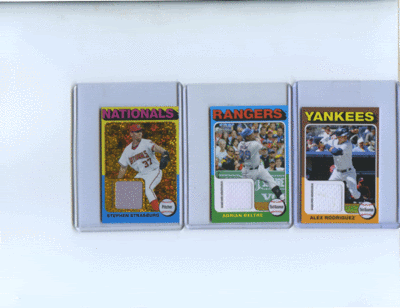 Have to say I enjoyed opening this product b/c each pack has something new to it
---
Here's the 3D...
All the 75 minis...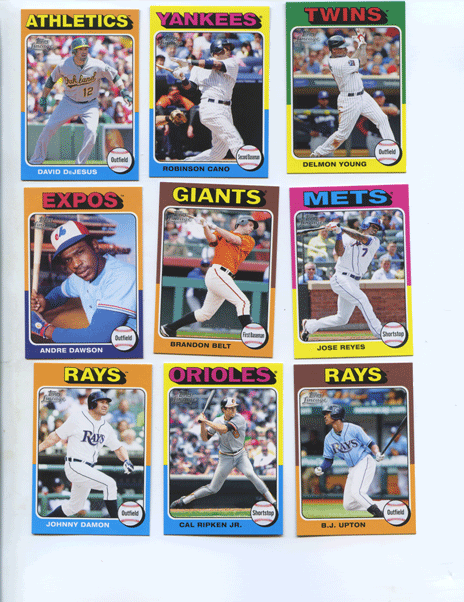 All diamond Anniversary related...