Picked up a box from 2 different stores.Rookies & Stars is one of my "MUST BUY, AND LOTS OF IT" every year. I think some of these inserts are the best I've seen put out in a while.
I'm not a big insert collector, but I just have to show this insert set, I love the make up with the front and back photos :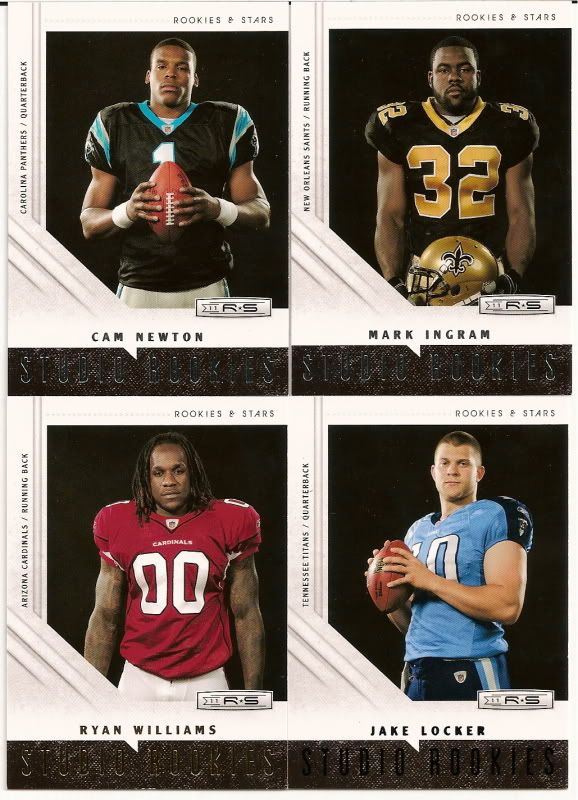 Now, on to the hits from the 2 boxes:
Box 1:
I seem to be followed by this "Clyde" guy..
Box 2 :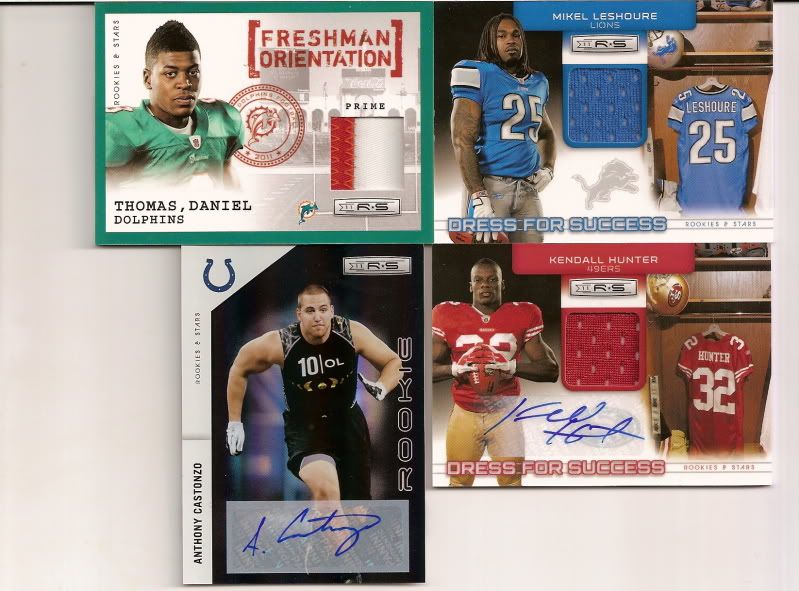 Same goes for Mickel "Jersey" Leshoure
What are your opinions of the breaks, I'm kinda indifferent right now..