Well had a dream last night that I needed to go buy some Allen & Ginter box's, very weird dream. So I went to the LCS and picked up 2 box's like usual with Allen & Ginter it seems one box really sucked while the other was awesome. Here is what I had:
First Box Hits (the sucky box and after opening this box I really wished I hadn't bought 2!)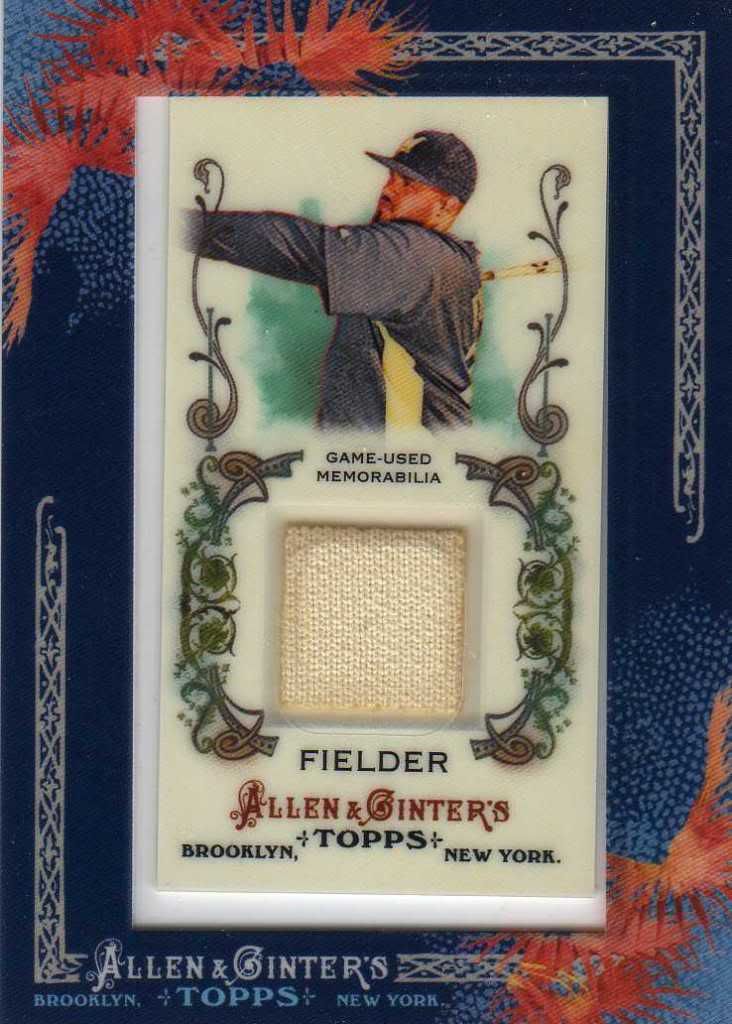 Prince Fielder Relic Card
Justin Morneau Relic Card x2, yep 2 of the same hit in the same box! I wasnt really happy about that one. (Unless it was an autograph LOL)
Second box didnt start out any better: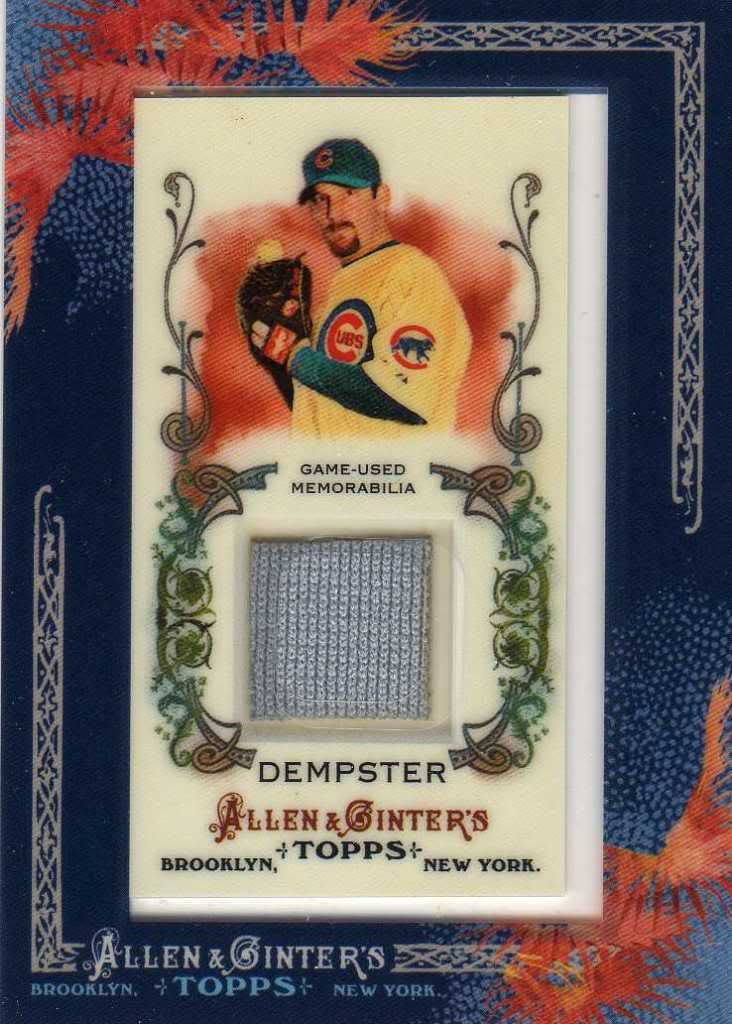 Ryan Dempster Relic (being a Cards fan getting a dumpster card was not the highlight of the break)
Then it started picking up a little:
Mike Stanton Rip Card serial # 39/99 !
Stan Lee Autograph, very awesome.
As far as Mini's are concerned not to bad on the box's
A & G Back (11)
2,9,64,79,93,99,161,200,218,226,327
Black Border (5)
36,71,87,200,303
Black Border NNO (1)
John McEnroe
This was a weird card, didnt realize the NNO's didnt have any writing on the backs.
Got a couple black corned cards and one gold cornered card, can anyone tell me what these are?
Also can't decide if I should Rip the Mike Stanton card or not, any opinions?