Fairly new to Beckett.com and have been out of the collecting game for awhile, just jumped back in the last week or so. Went to my LCS and he had 1 last box of Prestige calling my name, pretty glad I purchased it.
Hits: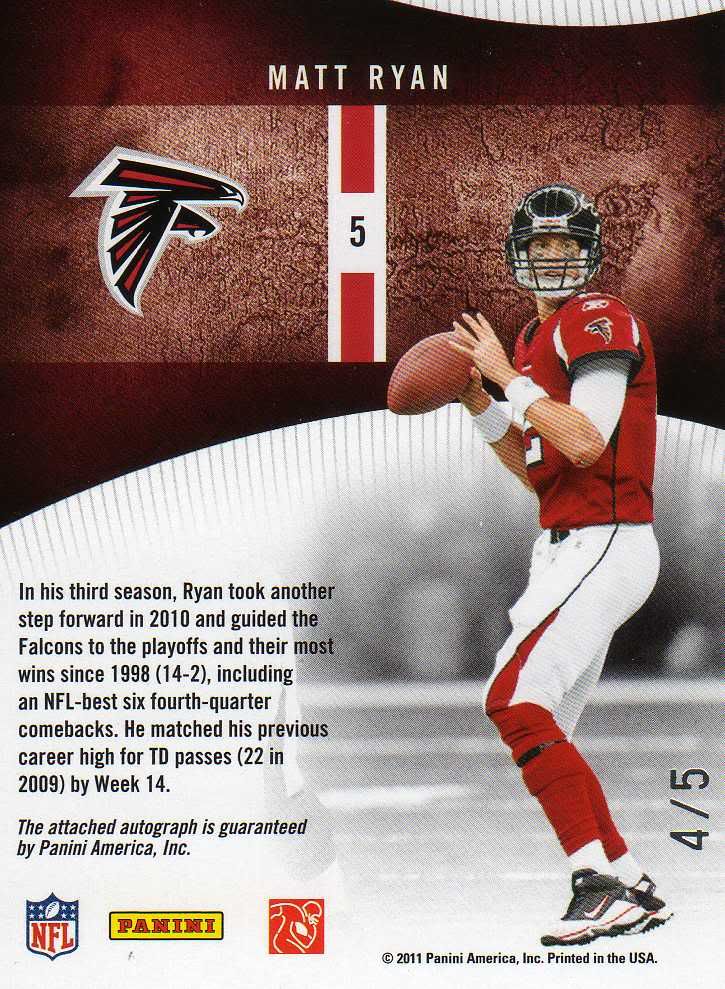 Matt Ryan Autograph Serial # 4 / 5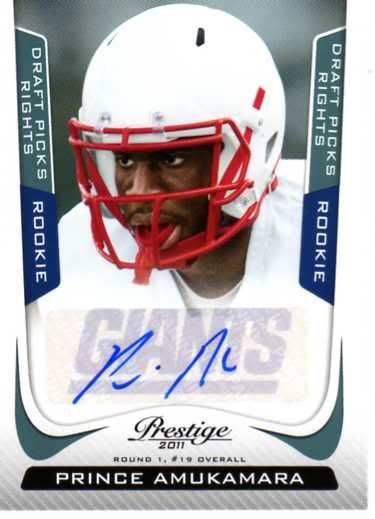 Prince Amukamara Rookie Autograph serial #206/299
Ahmad Bradshaw Stars of the NFL Jersey Serial #241/250
CJ Spiller Jersey
Tom Brady/ Wes Welker Connections Jersey Serial # 234/250
Rookies:
Edmond Gates Serial #201/999
Ryan Whalen Serial #410/999
Jake Locker
Cameron Heyward
Blaine Gabbert
Jon Baldwin
Evan Royster
Ricky Stanzi (Just Realized this guy is a short print!)
Tandon Doss
Taiwan Jones
Delone Carter
DeMarco Murray
Quan Sturdivant
Jerrel Jernigan
Tyler Sash
John Clay
Brandon Harris
Quinton Carter
Ryan Mallett
Jacquizz rodgers
Lance Kendricks
Brooks Reed
Ryan Whalen
Kyle Rudolph
Greg Jones
Rahim Moore
Vincent Brown
Denarius Moore
Not sure how many rookies are supposed to be in a box but that seemed like alot!
What do you all think? Good box?