This month so far has been all over the place. Here's a start: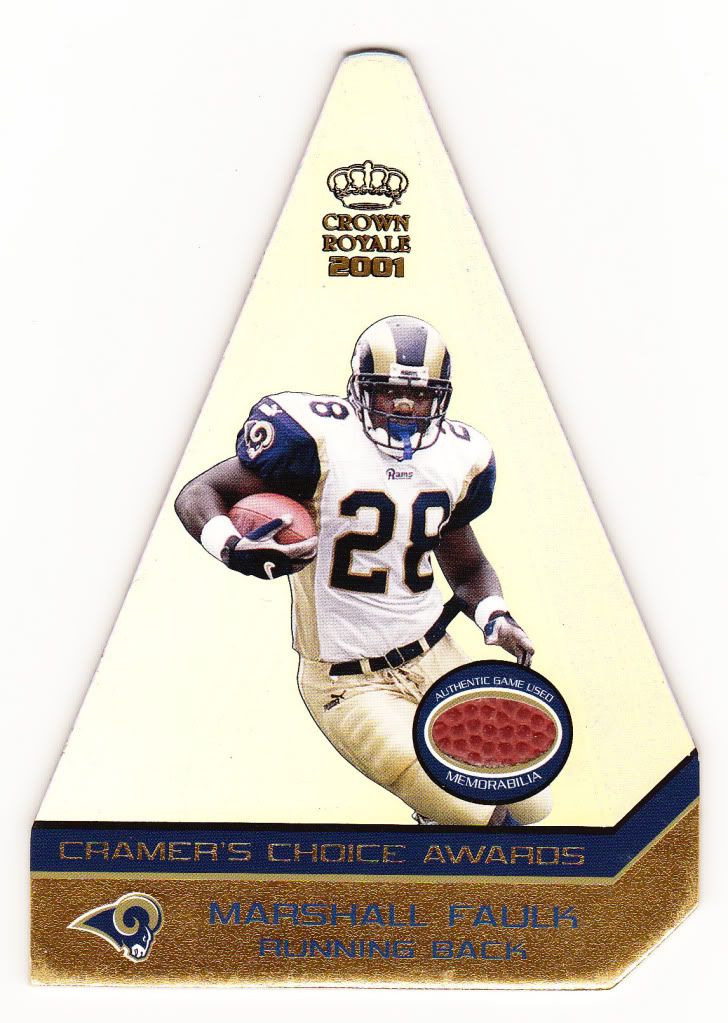 2001 Crown Royale Cramer's Choice Awards Jumbo Marshall Faulk Game Used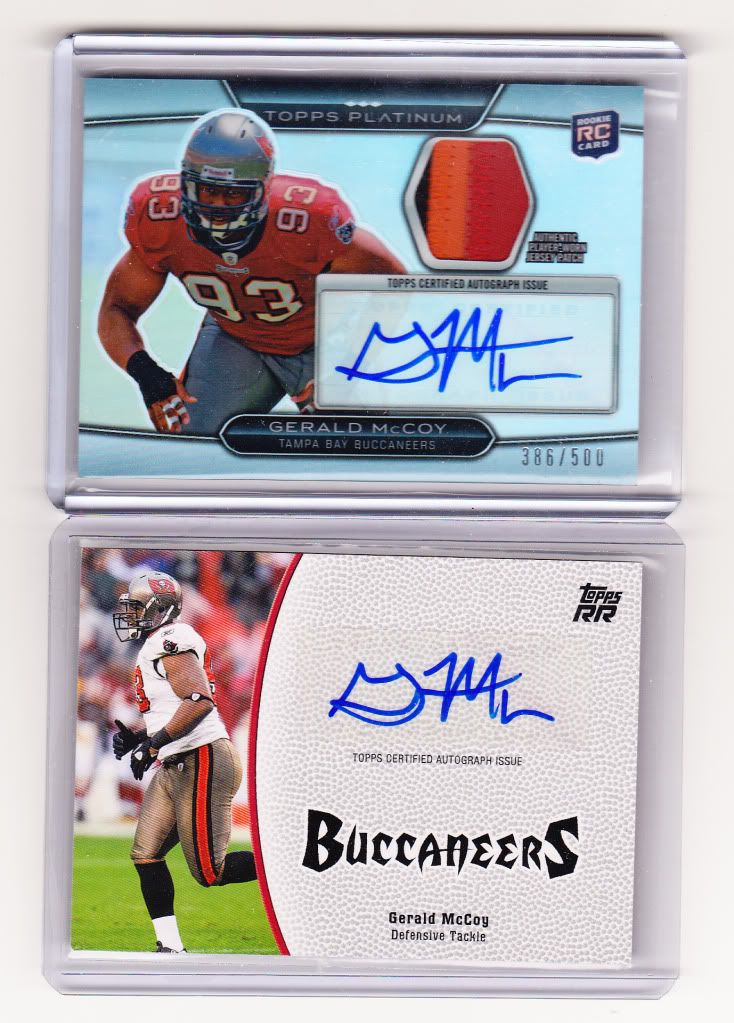 The top one was an ebay acquisition cuz the patch was too nice, the second was pulled from a rack pack. Not sure if he was someone's collected player on here or not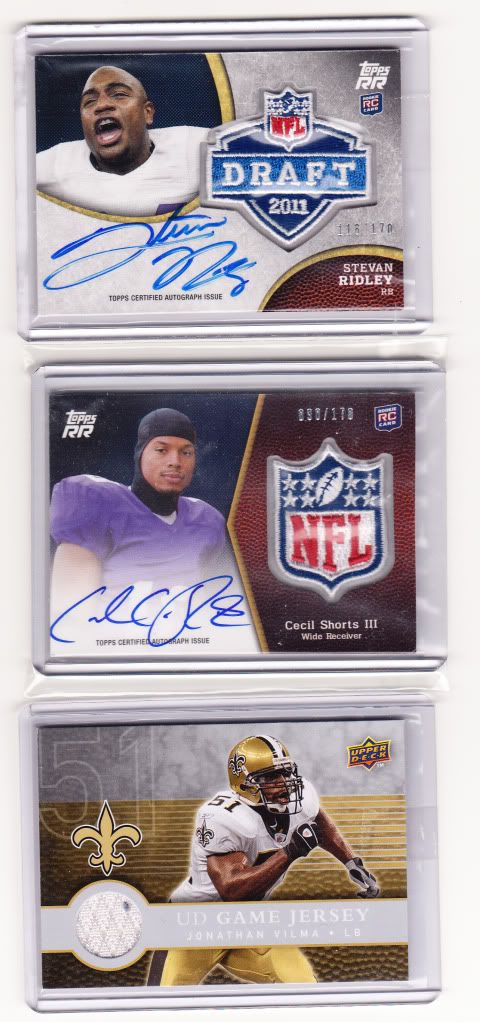 Ridley (LSU) 116/170, Cecil Shorts 90/170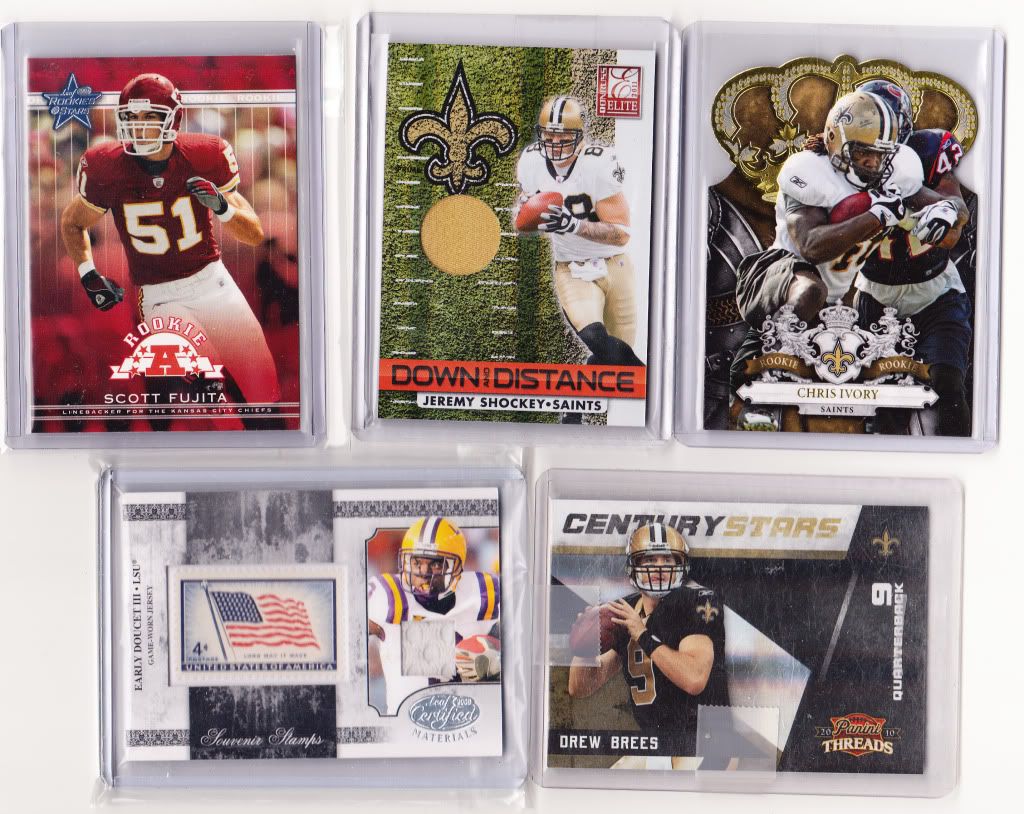 Brees Century Stars 001/100, Chris Ivory Rookie 1/25,Shockey 21/50, Doucet 01/10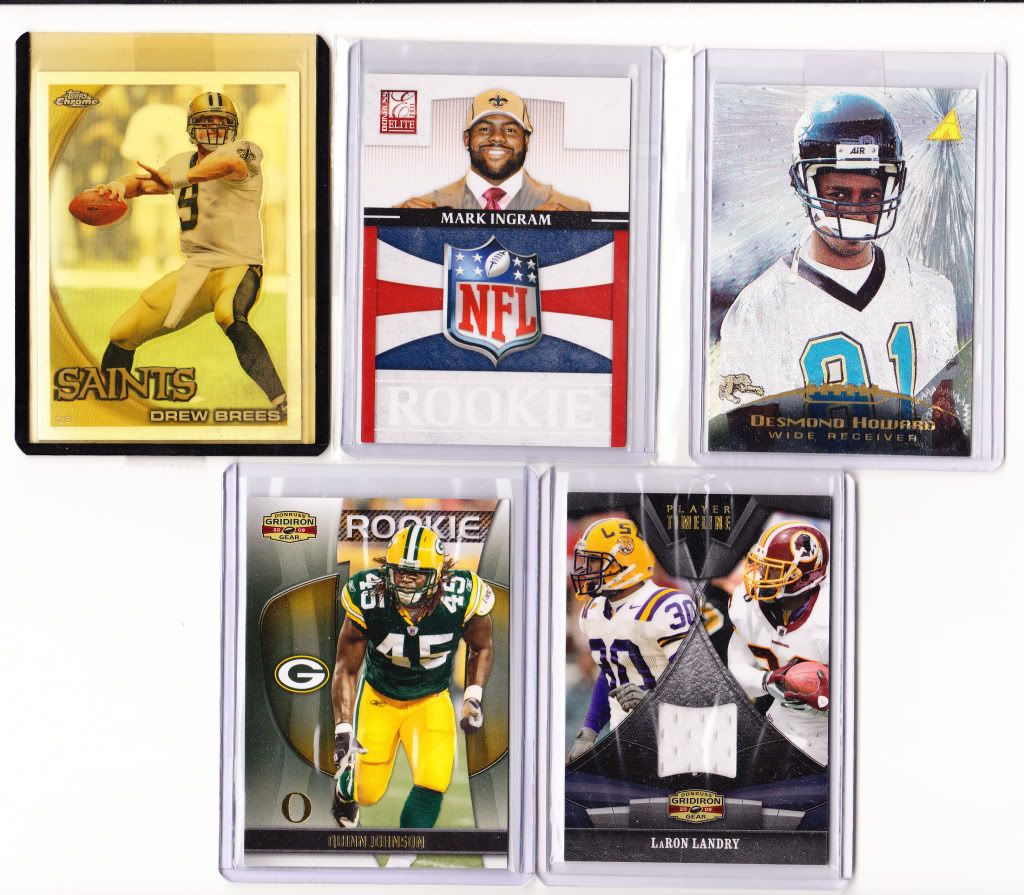 Ingram pulled 745/999, Laron Landry Jersey 11/250, Quinn Johnson O 38/100 both pulled from a blaster box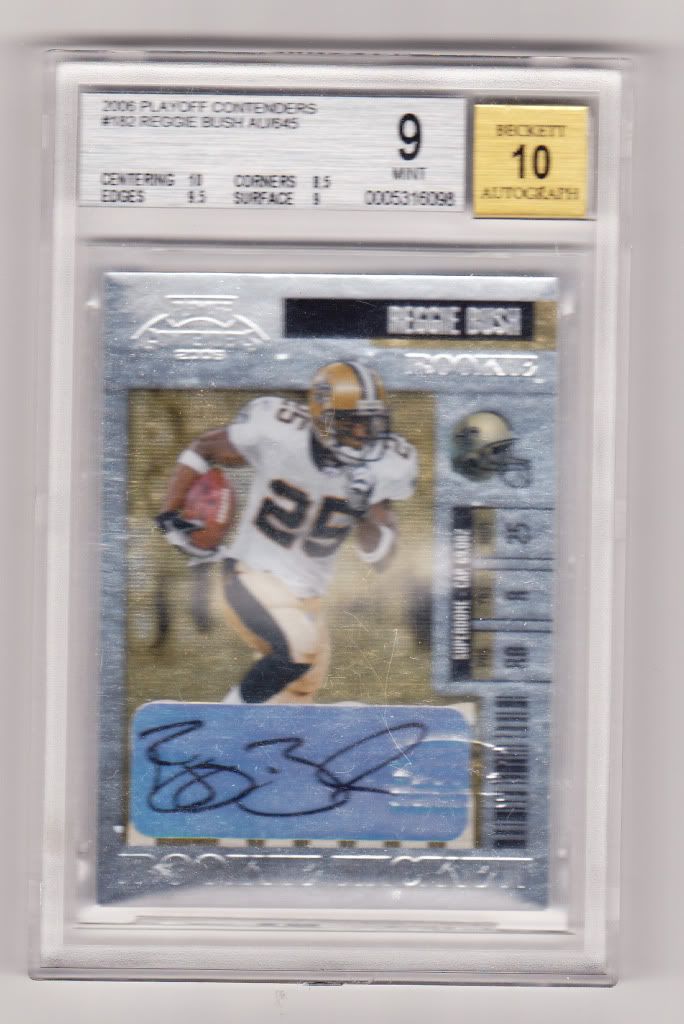 Finally got a Reggie Contenders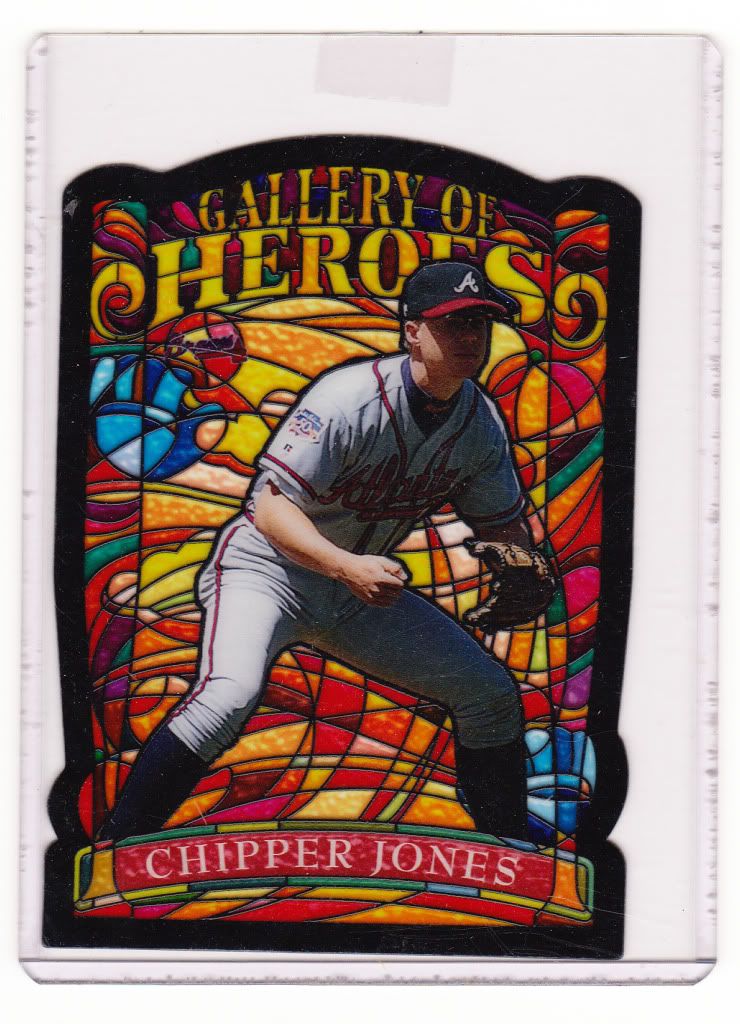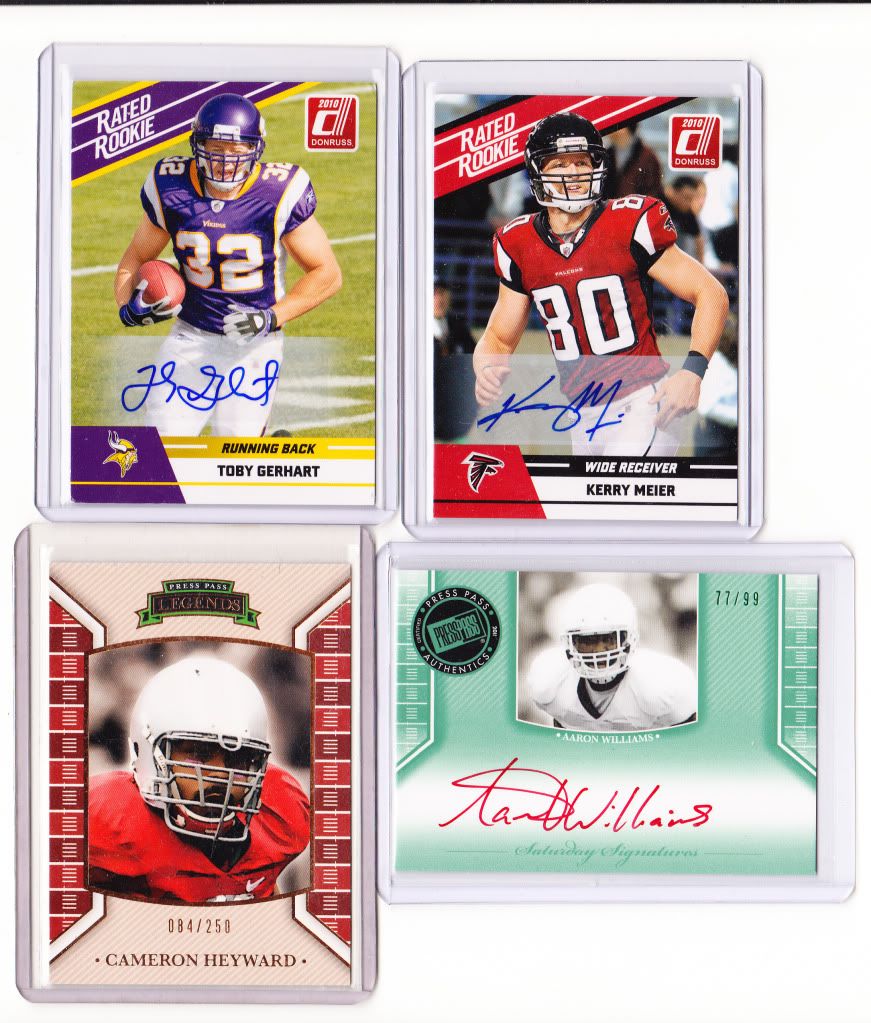 These pulled from boxes. Both rated Rookie autos are damaged and are being sent to be replaced
---
Now for the oddball stuff:
Got a deal on these. Joyce Dewitt (Janet from Three's Company), Dawn Wells (Marie Anne from Gilligan's Isle), Kirsten Prout (from a twilight movie, picked it up cheap and will sell for a mint when the next Twilight movie comes out), Cindy Morgan (Lacy Underalls from Caddyshack), Donna Douglas (Ellie Mae from the Beverly Hillbillies), and Phoebe dorin from the Wild Wild West TV Show
Last but not least for the time being, two cards I've been wanting for a while: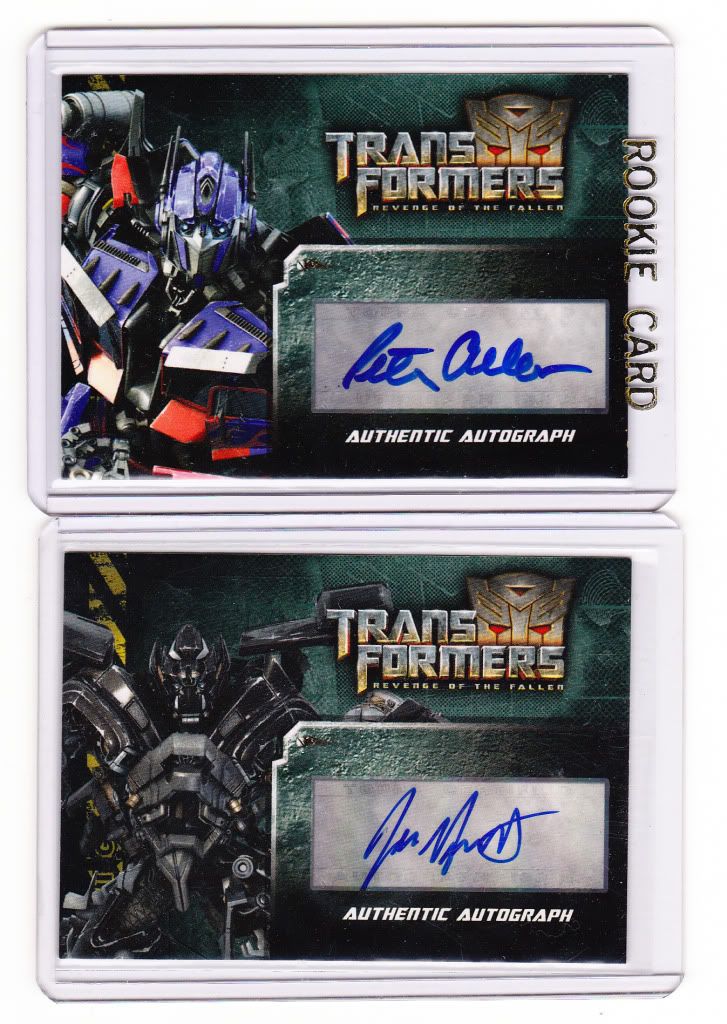 Peter Cullen AKA Optimus Prime and Jess Harnel AKA Ironhide from the Transformers movies. Along with these two I got a few unopened packs , and pulled this: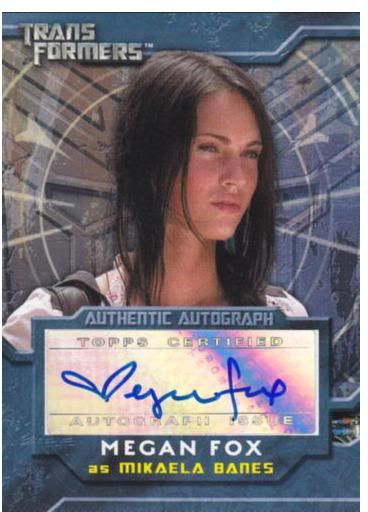 When the rest of the haul comes in I'll post it! Now my PC is all over the place, LOL!!!