Wife got me a box of 2008 Bowman Sterling to celebrate doing so good in class. She got the box 1/2 off which is pretty cool. 19 hits in all if you count the 2 redeptions (Matt Flynn base gold parallel and Fred Davis base autos). Notables were Tony Romo jersey /349, Reggie Wayne jersey /349, Ray Rice rc jersey /569, Chad Henne rc jersey blue /399 and these two:
My first 1/1 pulled ever: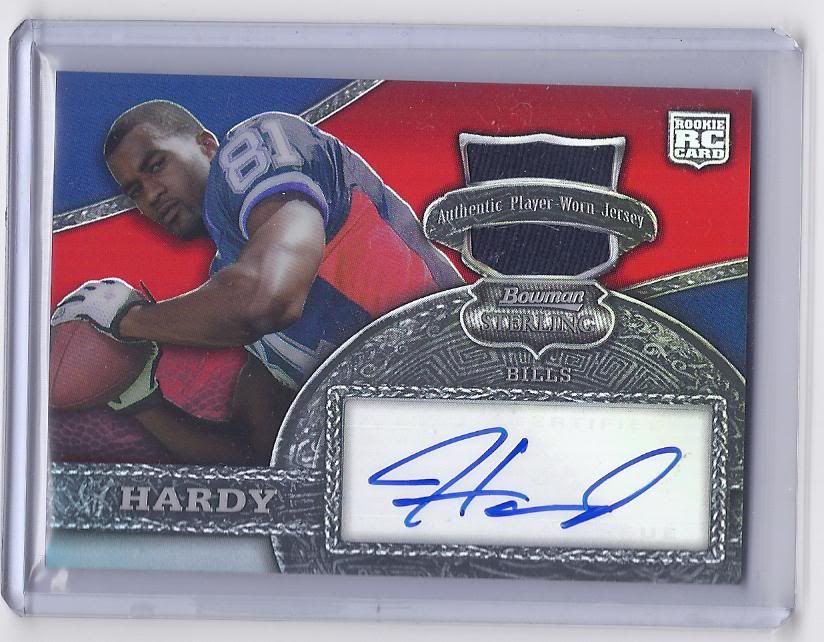 All are loaded in my trade page. Looking for Steelers in return. Thanks for lookin!