Got a super sweet package in the mail from a sweet young lady from Colorado late last week, here's the goodies.

2/5, 3/10, 6/10!
Jimbo 3/25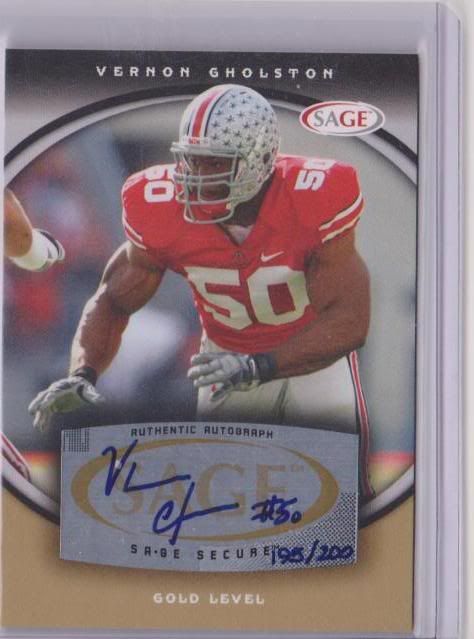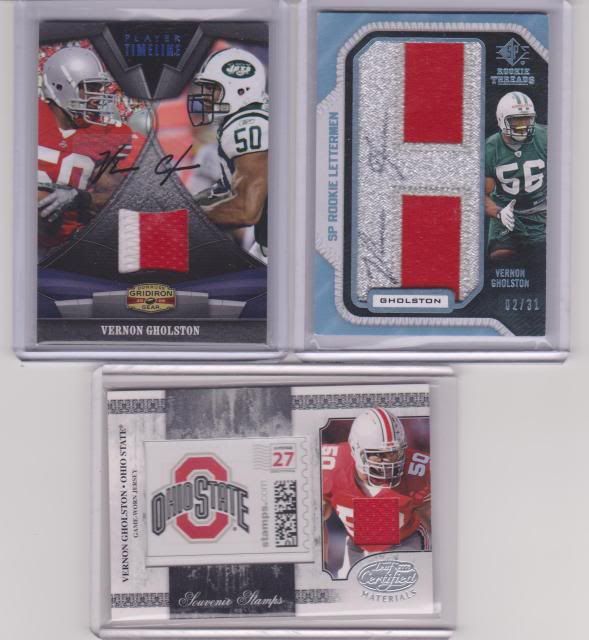 GG 26/30 (26+30=56=rookie year jersey number=1/1! Woot.)
From Chibears:
Certified Stamp 6/50 (6+50=56=you can see where this is going)
Funny, I just realized these are only about the third and fourth college game used Gholston cards I have. Need to step it up!
HUGE THANK YOU'S to
RW34!
CHIBEARS!
Thanks for looking!