Found out on Wednesday that Packers FB John Kuhn was going to be at a store an hour away from where I live today from 1-3 signing autographs. I had to work during that time so I was really bummed. I have a TTM Auto on a photo of him, but didn't have a signed card yet.
Luckily I was able to talk my girlfriend into taking one of my 2010-2011 Topps Super Bowl XLV cards to the store to get his signature. After standing in line for a little over an hour, this is what she got...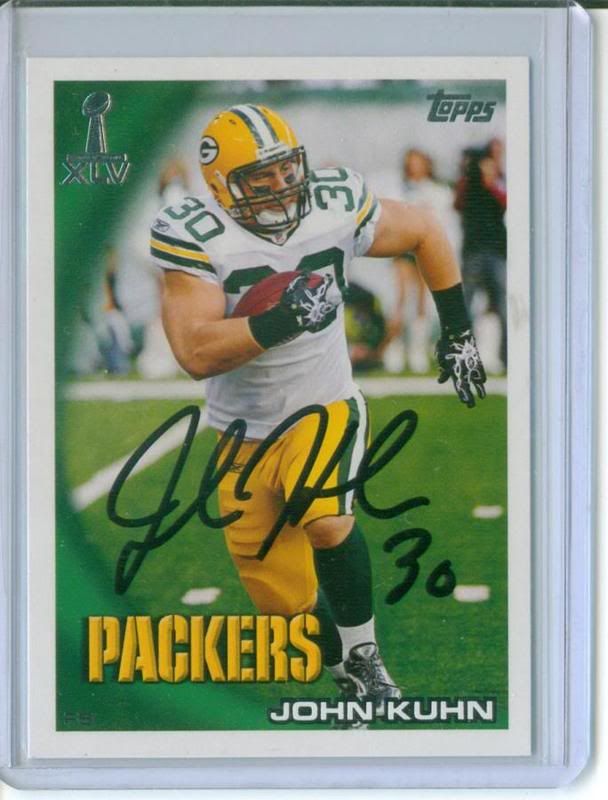 One more card added to my Packers Auto PC. Wish I coulda been there in person, but this is a great substitute. I owe her big time!