Happy 4th of July to all!
Recently I cleared out the bunker and tried to organize my collection. Hopefully, the PC makes it into the Supercollector issue of Beckett.
For 1 day only, the game used cards were "displayed" (albeit on the floor) all together. Boy did it take a long time! Shortly after this photo was taken, I boxed them all up again and returned it to the jadeROCK cave.
How many Brunell Game Used cards are there? Guess right and win a prize! One guess per person per day. Good luck and have fun!
All together: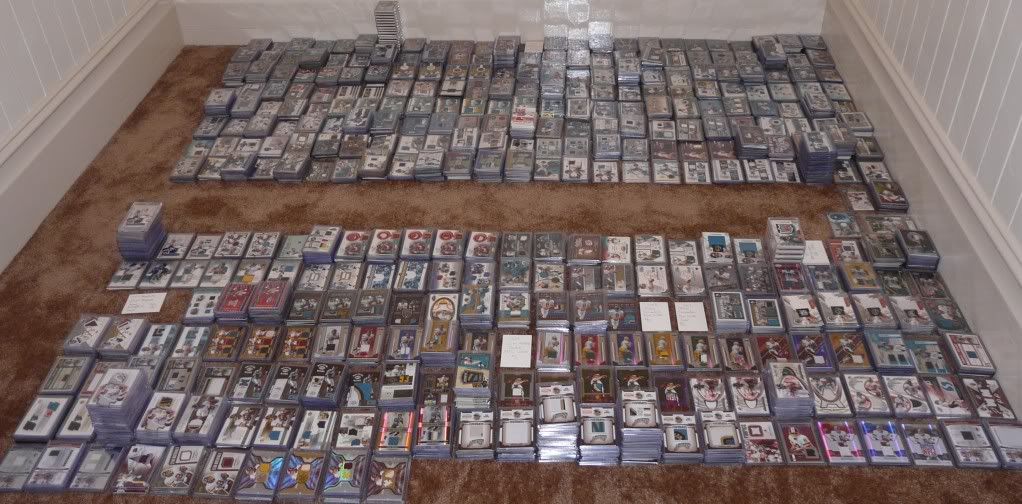 top row: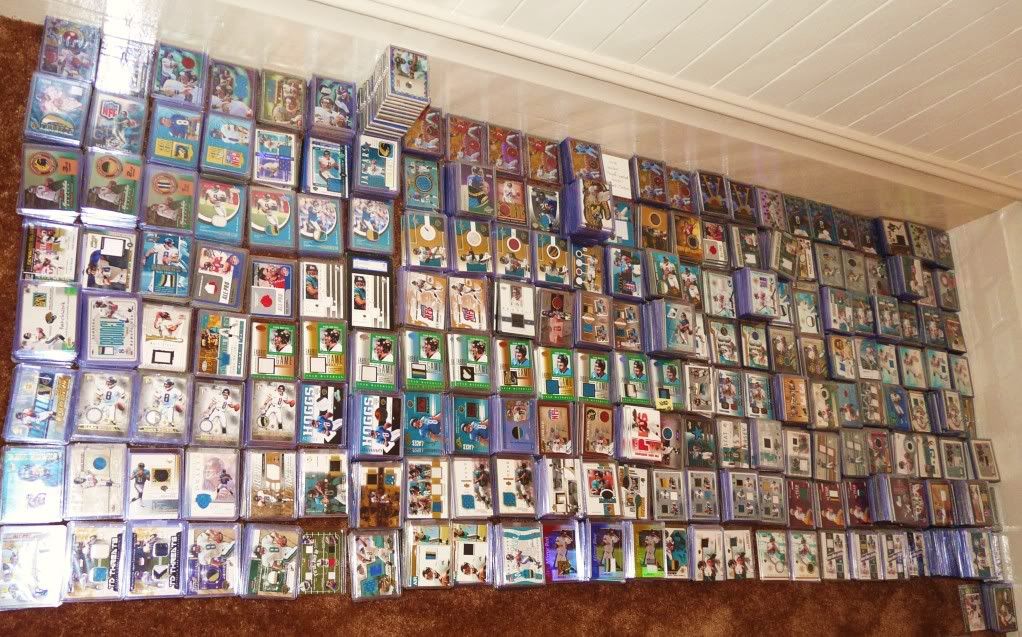 botom row: