****in no way am I affiliated with Topps! and i hope i dont get in trouble for using their logo! If im breaking any kind of rule, i apologize to Topps and Their Lawyers. Hopefully they're not too upset, I chose them because I like them more than Panini or Upperdeck!
Again just trying to develop my skills with photoshop and mocked up a couple insert cards (these arent real! just using my imagination). decided to go with Andre Johnson and Cortland Finnegan to poke fun at their fight. but let me know what you think
Base Version
Patch Version (updated with the word "prime")
***update***
here's my attempt at a set you'd see in a higher-end product. If youve seen some of my work before you know I like to use Player's quotes so i wanted to try it on a card
Namath Sticker auto version first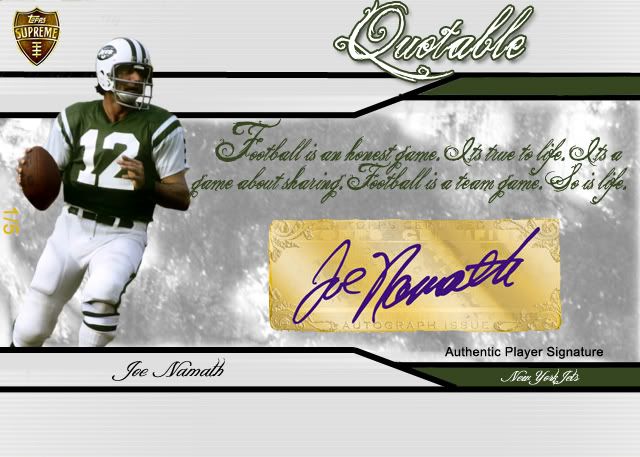 Namath On card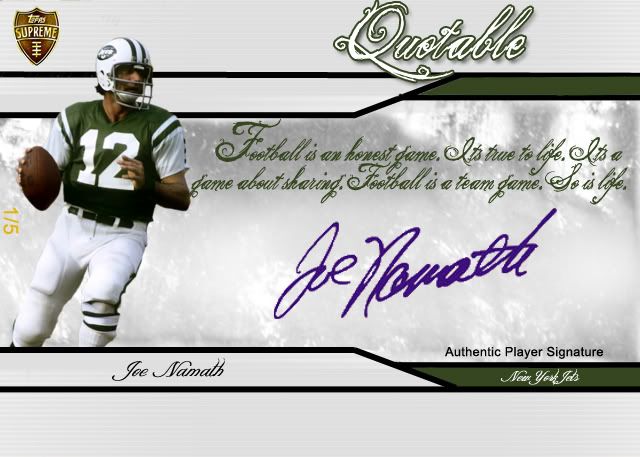 Butkus On card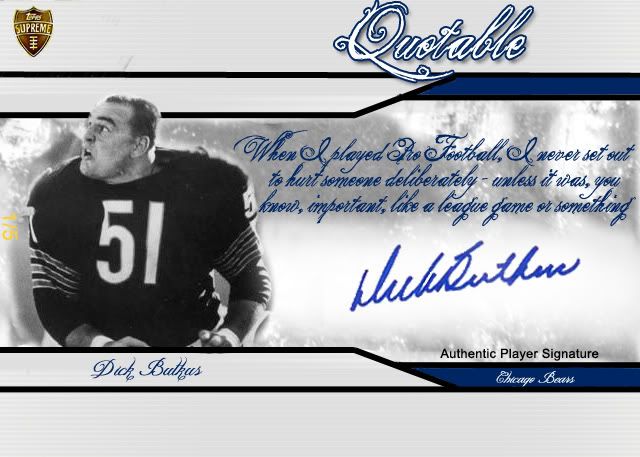 Butkus w/ "Legendary Quotations" instead of "quotable"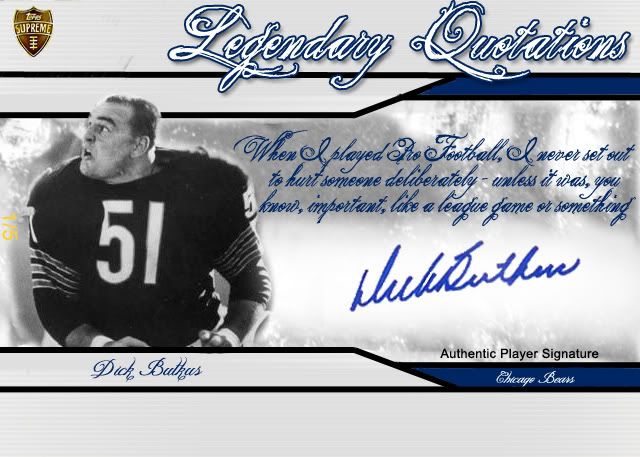 ***Update***
Danny Woodhead dual patch with shattered-type background
Basic Background