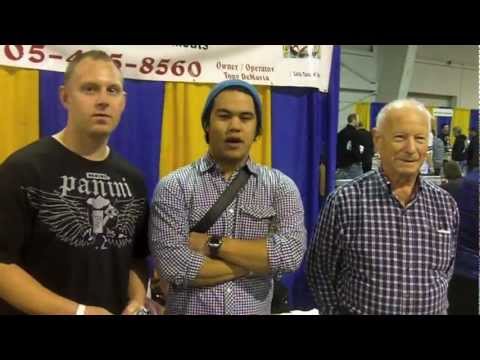 By Andrew Tolentino | Hockey Editor | Meat lover
If you've ever been to the Toronto Expo, you're probably familiar with a certain aroma of dried, cured and smoked meats permeating throughout the room. We've been back home for more than a week now, and I'm still having dreams and experiencing phantom whiffs of the stuff.
Ignoring autograph guests and vintage hockey cards for a moment, we followed our noses to Tony DeMaria's D&D Meats booth — the source of such food fantasia.  After sampling our fair share of his product, Panini America's Chris Reed and I had the pleasure of ripping into a few packs with the 15-year Expo veteran.
Watch to find out what meat master DeMaria thought about some of the non-edible goods at the show.