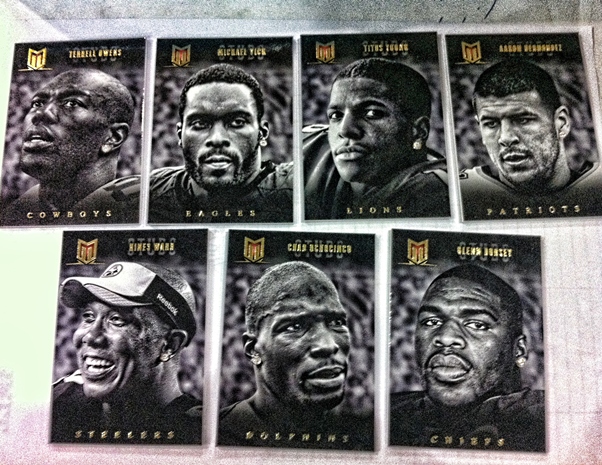 By Susan Lulgjuraj | Beckett Football Editor
Diamonds are a football player's best friend.
That's the theme of one of the inserts in Panini Momentum, which comes out next week.
The company released several images of the upcoming product including a preview of the Studs insert.
These cards feature football players who are known for wearing diamond stud earrings. Some of the players include Michael Vick, Hines Ward, Terrell Owens and Chad Johnson (formerly Ochocinco).
The picture isn't the greatest, but if you take a look at the dominant ear in the all the photos, you'll notice something on their ear lobes.
So what is it?
In Panini's words: "real-diamond-encrusted Studs insert."
Susan Lulgjuraj is the editor of Beckett Football magazine. You can email Susan here with ideas, comments and questions. Follow her on Twitter here.