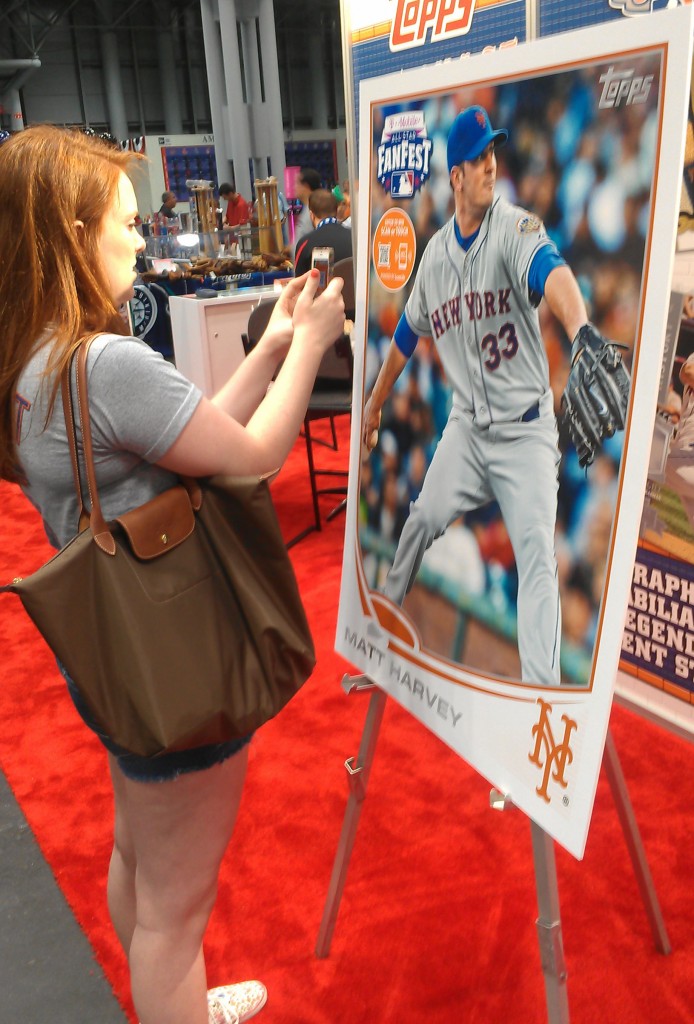 By Dan Good | Contributing Editor
NEW YORK CITY | You better get some unopened packs – and your cell phone – ready if you want to win big at the Topps booth during this year's MLB All-Star FanFest.
Mets fans should be especially happy with the options.
The Topps booth buzzed with activity Friday, with collectors opening packs to receive special wrapper redemption cards.
Busting three packs at the booth will earn you one FanFest wrapper redemption card. Open 18 packs for a six-card set featuring David Wright, Mariano Rivera, Robinson Cano, Mike Trout, Bryce Harper and Matt Harvey.
In addition, collectors who buy a factory set at the Topps booth will receive an additional patch card featuring iconic Yankees and Mets players. Babe Ruth, Wright, Rivera, Darryl Strawberry, Tom Seaver and Gary Carter are featured, with each patch card limited to 150 copies.
Another promotion involves a special Big League Mini figurine of Wright, the standout Mets third baseman.
There's even a mobile element. Collectors can scan QR codes or use NFC-enabled smart phones on giant-sized images of 2013 Topps cards for a chance to win the images. With a few clicks and swipes, Rivera or Harvey or Harper could be yours.
The FanFest runs through Tuesday, and tickets are available by clicking here.