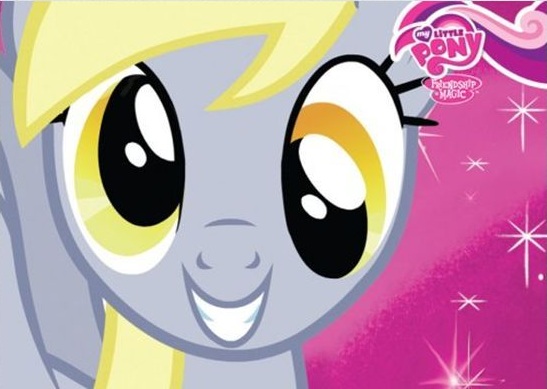 By Susan Lulgjuraj | Beckett Sports Card Monthly Editor
NEW YORK CITY | When the television show My Little Pony made a comeback in 2010, not many could have predicted what happened next. The show didn't just cater to children who loved cartoons, but somehow found a passionate audience of adult viewers.
Many of these viewers did more than just watch the show – they wanted collectibles.
The passion was apparent this weekend at the EnterPlay booth at New York Comic Con. EnterPlay designs and manufactures collectibles including My Little Pony trading cards. The company sold an exclusive poster at the booth, and there was a line to get it throughout the weekend.
Even the members of the EnterPlay booth are surprised by the popularity of the My Little Pony collectibles.
"In 20 years I've been doing trading cards, I've never seen anything like this," one EnterPlay official said.
Really, who knew a cartoon would inspire so many to collect? But it has.
Gene Li, 20, from Hunterdon County, N.J., considers himself a brony, a term used to describe male fans of the show outside the targeted demographic. His friend Angeli Rafer, 21, who watches it with many of her girlfriends, turned him on to the show.
Li was one of the first on line Friday morning to get a poster and snag a box of cards for $55.
"There's a lot of humor that goes around. I feel like My Little Pony is innocent kind of humor, it's not dirty," Li said. "Also the artwork appeals to me."
The box is filled with base cards with just one gold foil card. The gold foil cards sell anywhere from $10 to $40 on eBay.
However, the collectible cards such as the exclusive card from New York Comic Con have been selling for a couple of hundred dollars since the event.
A rainbow foil card sold at San Diego Comic Con this year recently sold on eBay for $760, but usually sells for about $500. The rare BronyCon – yep, they have that too – card sells for about $200-$300 on eBay.
"I can't believe it," said Tom Breyer of Breygent Marketing, who sold My Little Pony boxes at this booth. "There is nothing in here but a foil card, but it's a great set and it sells well."
Susan Lulgjuraj is an editor of Beckett Sports Card Monthly. You can email her here with questions, comments or ideas. Follow her on Twitter here.