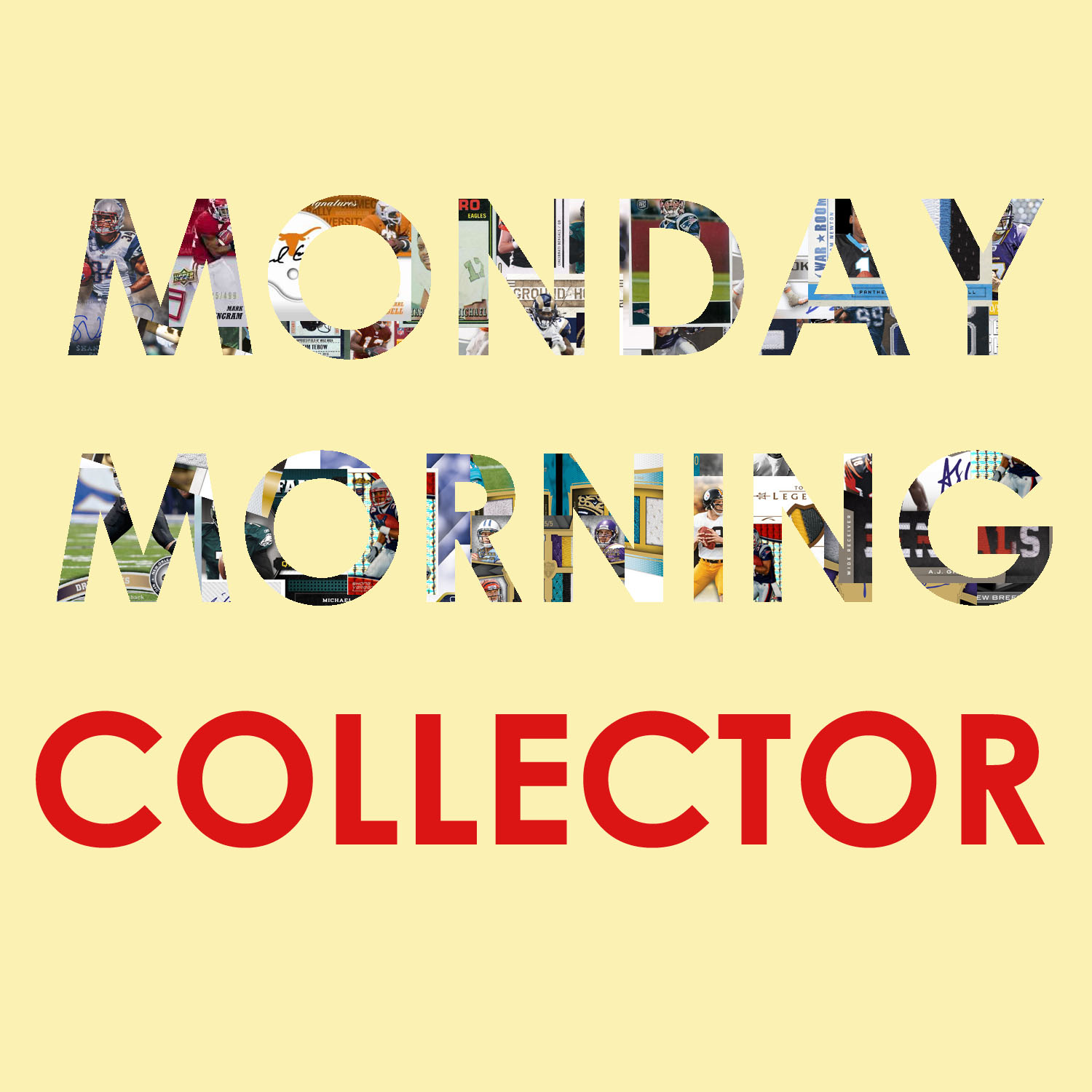 By Dan Hitt | Sports Data Publishing Manager
Every Monday morning throughout the NFL season, we'll select our rookie, veteran and breakout players of the week and provide a rundown on why collectors should take notice. Tim Tebow, DeMarco Murray and Drew Brees round out our selections for Week 7. Here's why…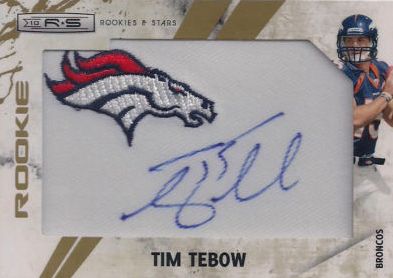 Breakout Player of the Week: Tim Tebow, QB, Broncos
(161 yards passing, two touchdowns, 65 yards rushing)
It's been a very rocky road in the short NFL career of Tebow, but he finally got his chance to start on Sunday and delivered what fans and collectors have been hoping for – exciting play and leadership. Down 15-0 late in the fourth quarter, he rallied the Broncos with two touchdown passes in the final four minutes of regulation. He even scored the two-point conversion on a quarterback sneak to tie the game. Just a week or two ago a collector could have bought nearly any Tebow card at LO column Price Guide value, but expect those bargains to dry up immediately on anything autographed. There's a strong chance that Tebow signed cards will be a value boost based upon this one performance, but long term prices will depend on steady leadership, exciting play, and wins for the Broncos quarterback.
Cards to Grab:
2010 Finest Rookie Patch Autographs/100 #100 ($150)
2010 Panini Gridiron Gear #261 JSY AU/259 RC ($100)
2010 Rookies and Stars #299 AU/201 RC ($120)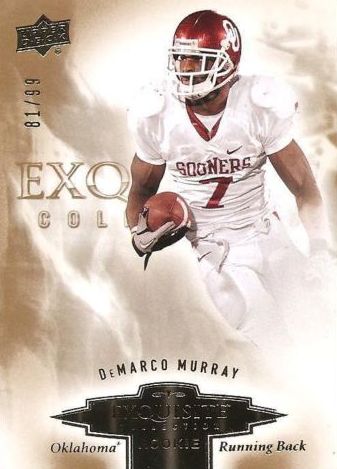 Rookie of the Week: DeMarco Murray, RB, Cowboys
(253 yards rushing, one touchdown, 111.5 QB rating)
With starter Felix Jones sidelined with an injury, Murray got his first opportunity as the featured back in Sunday's game against the Rams. Murray electrified the crowd with a stunning 91-yard touchdown run in the first quarter and ended the game with an incredible 253 yards rushing. Not only did Murray crack the top 10 in single-game rushing performances in NFL history, he set the all time Dallas Cowboys single-game rushing mark formerly held by Emmitt Smith. If this doesn't get collectors motivated to grab Murray cards this week, then what will?
Cards to Grab:
2010 Exquisite Collection Draft Picks/99 #ERDM ($5)
2011 Leaf Ultimate Draft Auto/49 #UDM1 ($30)
2011 Timeless Treasures #155 AU/265 RC ($30)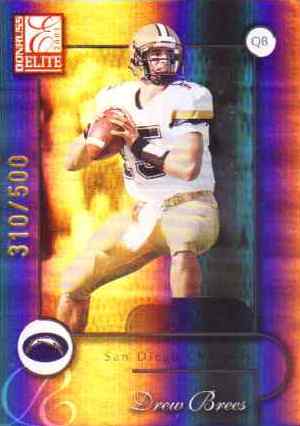 Veteran of the Week: Drew Brees, QB, Saints
(325 yards passing, five touchdowns, 89 percent completions)
Brees put up virtually perfect passing numbers against the listless Colts on Sunday with five touchdown passes en route to a 62-7 victory. Brees is having an outstanding season so far and leads the NFL in passing. However, his cards are being largely overlooked in the hobby and could be bargain priced. The Saints have a one game lead in the tough NFC South and, should they ultimately win the division, will be in a strong position heading into the playoffs. Watch key Brees' 2001 Rookie Cards over the next few weeks for signs of increasing collector interest.
Cards to Grab:
2001 Bowman Rookie Autographs #BADB ($120)
2001 Donruss Elite #102 RC/450* ($50)
2001 Pacific Impressions #202 RC/117 ($50)