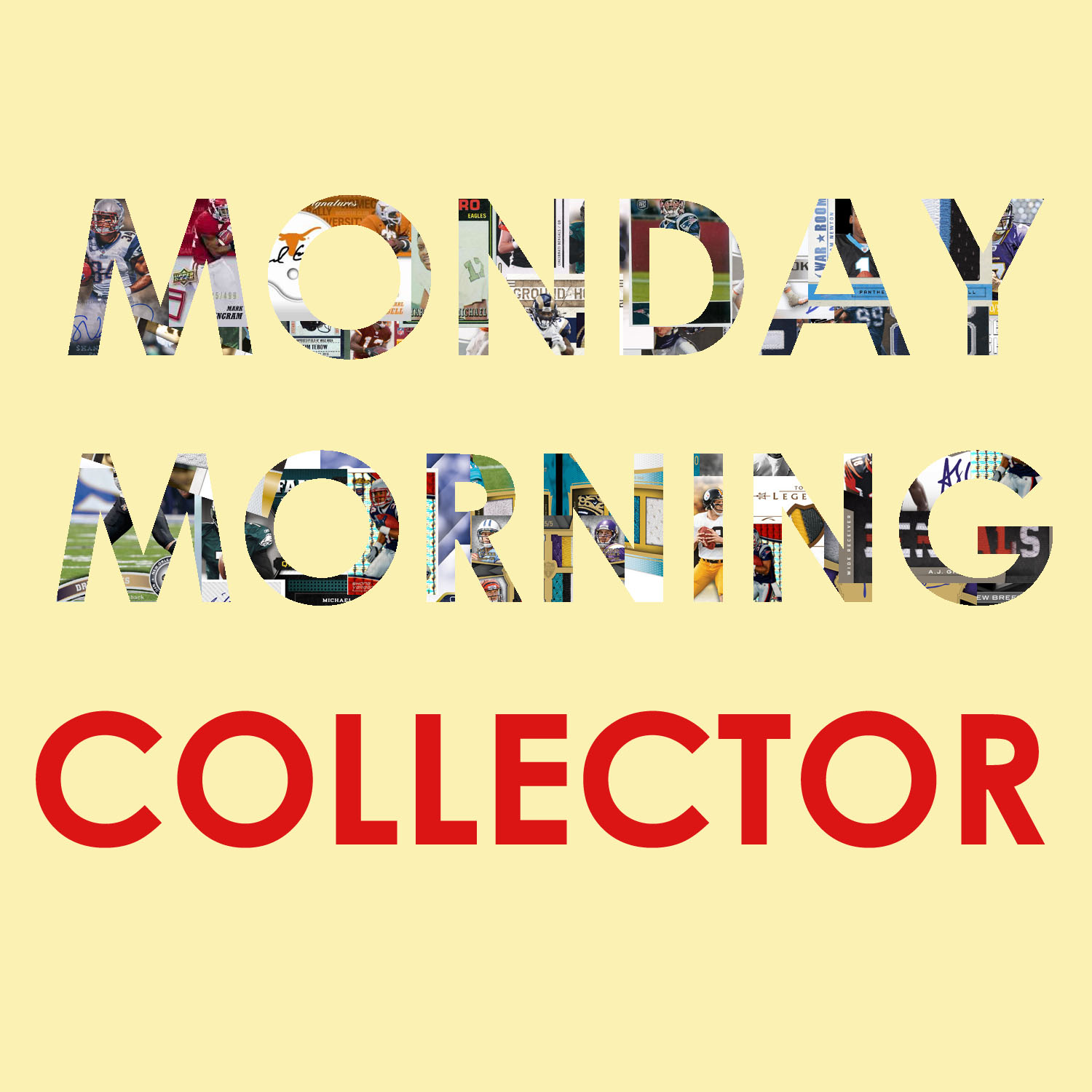 By Dan Hitt | Sports Data Publishing Manager
Every Monday morning throughout the NFL season, we'll select our rookie, veteran and breakout players of the week and provide a run down on why collectors should take notice. Aaron Rodgers, Laurent Robinson and Stevan Ridley round out our selections for NFL Week 4.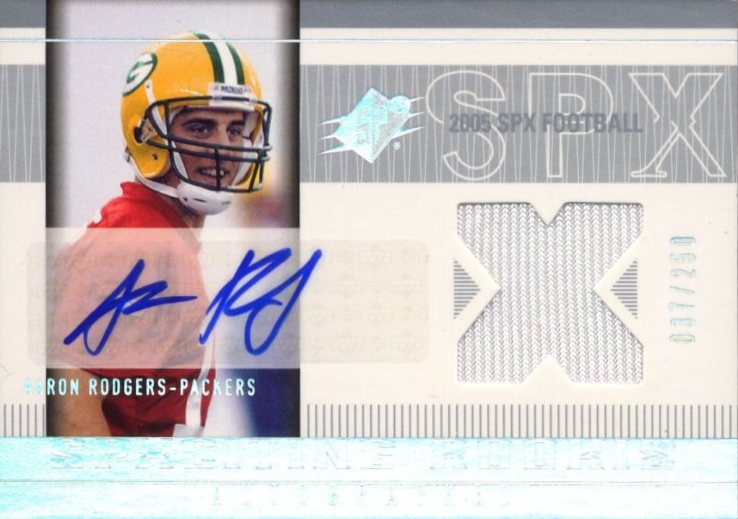 Veteran of the Week: Aaron Rodgers, QB, Packers
(408 yards passing, 4 touchdowns)
Aaron Rodgers and the Packers have started the 2011 season right where the 2010 season ended – with a string of victories. With the four to start this year, Rodgers has led the Packers to ten straight wins and has the team poised to defend their Super Bowl title like no other in a decade. Rodgers' top cards have been solid sellers during the off-season but have experienced slight dips in value which only signal a buying opportunity for the patient collector.
Cards to Grab:
2005 SPx #223 JSY AU/250 RC ($450)
2005 Topps #431 RC ($12)
2005 Zenith #180 AU/99 RC ($300)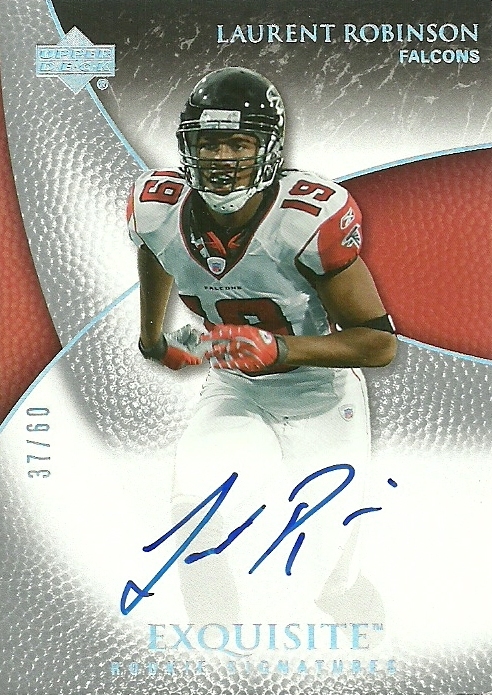 Breakout Player of the Week: Laurent Robinson, WR, Cowboys
(7 catches, 116 yards receiving)
Although the Cowboys were defeated by the Lions on Sunday, they may have found a permanent third down receiver in Laurent Robinson. He may prove to be the silver lining in an otherwise stormy game that saw the 'Boys blow a 24 point lead in the second half. Robinson, signed just two weeks ago, was pressed into immediate service after Miles Austin went down with a hamstring injury. This may be Robinson's last chance in the league after short tenures with the Falcons and Rams in which he logged just one 100-yard game in four seasons. He's quickly recorded his second one with the Cowboys and even the third receiver on a high powered offensive team can catch some hobby heat. His 2007 Rookie Cards are beginning to garner some attention but remain at bargain levels should he continue to have a breakout season.
Cards to Grab:
2007 Exquisite Collection #90 AU/150 RC ($40)
2007 Playoff Contenders #186 AU RC ($20)
2007 SP Authentic #240 AU/999 RC ($20)
Rookie of the Week: Stevan Ridley, RB, Patriots
(97 yards rushing, 1 touchdown)
The Patriots are so uncertain at the running back position that they drafted two this past summer. Ridley, taken in the third round, has been given more opportunities than Shane Vereen who was selected in the second round. Ridley rushed for 97 yards on Sunday on just ten carries – one of which was a 33-yard touchdown. It's fairly certain that the Patriots will spread the carries around from game-to-game so the likelihood of Ridley becoming a featured back is small. But collector interest should remain steady as long as he gets a regular chance to be a contributor.
Cards to Grab:
2011 Donruss Elite Turn of the Century Autographs/399 #192 ($20)
2011 Timeless Treasures #212 AU/265 RC ($N/A)
2011 Topps Rookie Autographs #432 ($40)