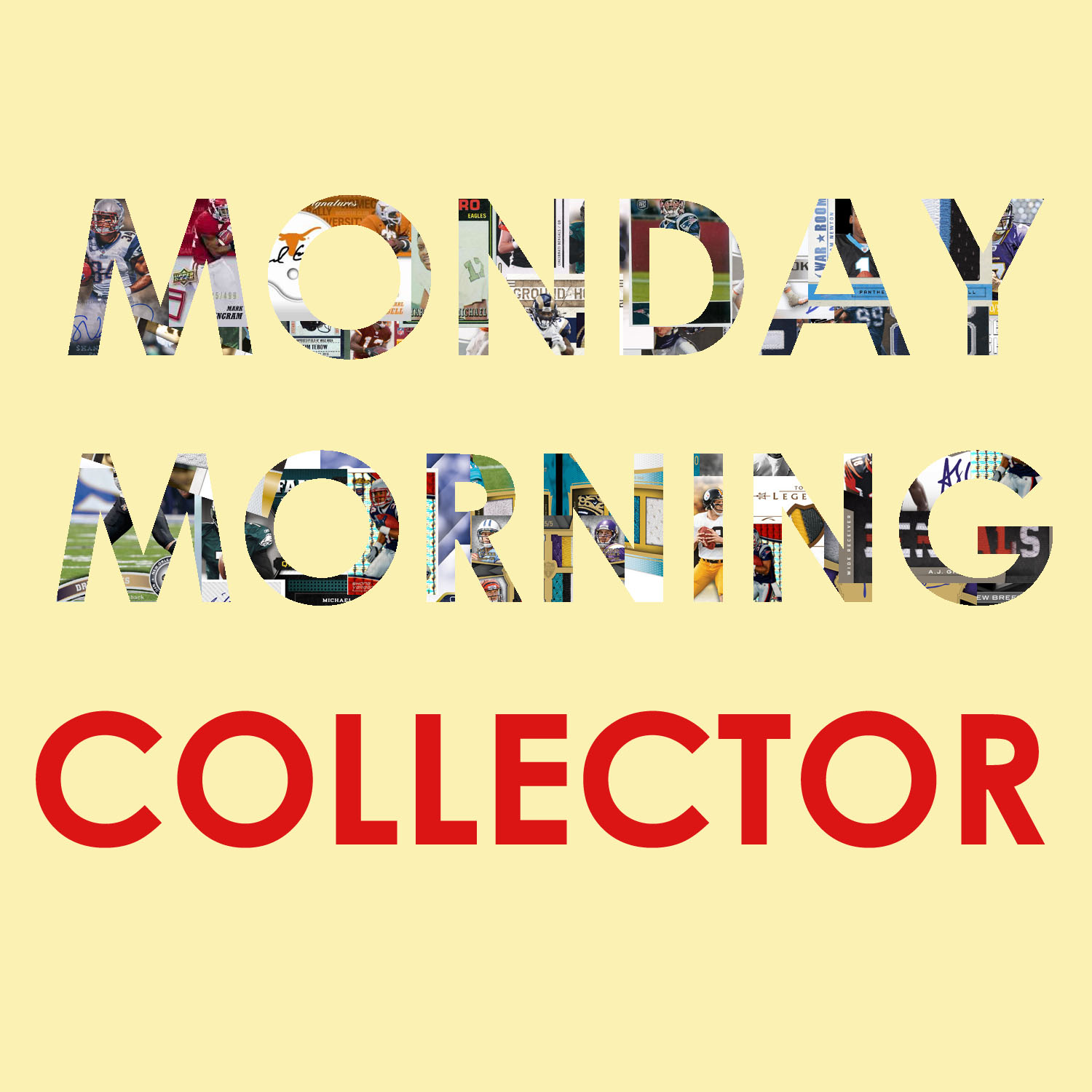 By Dan Hitt | Sports Data Publishing Manager
Every Monday morning throughout the NFL season, we'll select our rookie, veteran and breakout players of the week and provide a run down on why collectors should take notice. Matt Stafford, Greg Little and Donald Brown round our selections for NFL Week 15. Here's why…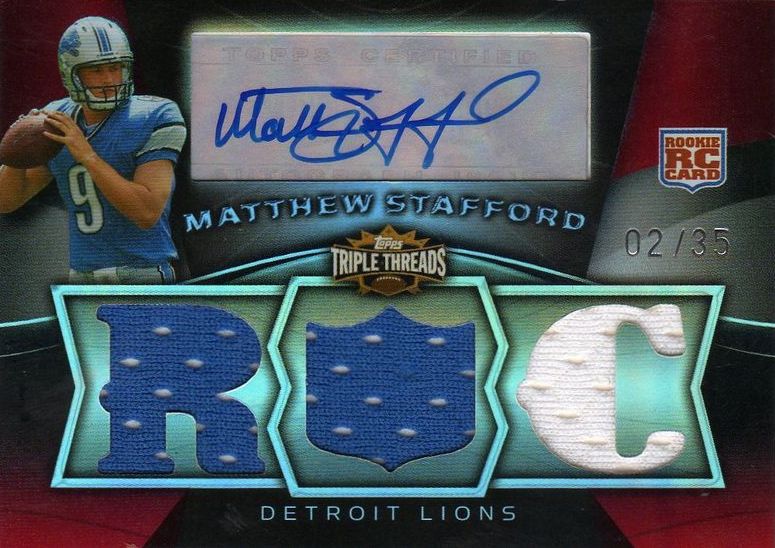 Veteran of the Week: Matthew Stafford, QB, Lions
(391 yards passing, 4 touchdowns)
Matthew Stafford and the Lions have certainly had their ups and downs this season. They started the year as one of the hottest teams in the NFL rolling off five consecutive victories. However, that was followed by a stretch that saw them lose five of their next seven games. The jury is still out on how the season will end but they are riding a two game winning streak going into a tough final pair of games against the Chargers and Packers. Stafford once again could emerge from those pair of games as one of the hottest players in the hobby taking his cards to a level not yet seen. Or the reverse could happen, leaving the Lions possibly missing the playoffs and Stafford's cards back down to preseason price levels.
Cards to Grab:
2009 Donruss Threads #233 AU/160 RC ($100)
2009 Topps #430 RC ($6)
2009 Topps Triple Threads #115 JSY AU/35 RC ($120)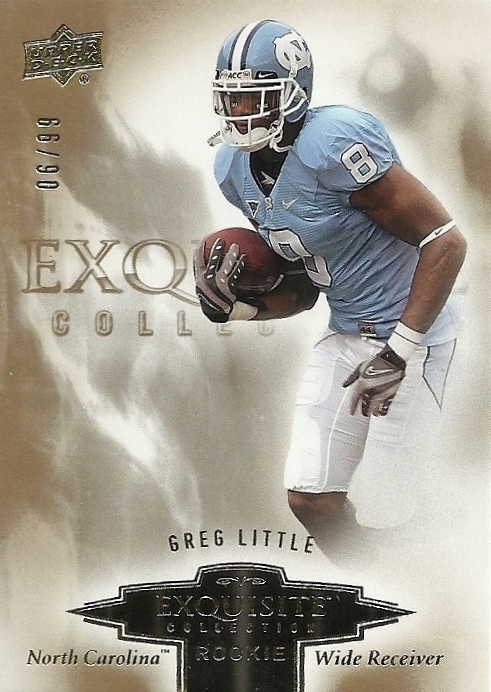 Rookie of the Week: Greg Little, WR, Browns
(131 yards receiving, 1 touchdown)
Greg Little has caught a pass in every game this season, which is quite a feat for a rookie. He also recorded the first 100+ yard receiving game of his career on Sunday. Hobby attention, of course, has been slim and will likely remain so, but not due to the results Little is having on the field. Anyone playing for the Cleveland Browns, not named Colt McCoy or Peyton Hillis, must produce like this practically every week to catch fire.
Cards to Grab:
2010 Exquisite Collection Draft Picks/99 #GL ($40)
2011 Crown Royale #201 AU/299 RC ($40)
2011 Topps Chrome Rookie Autographs #88 ($15)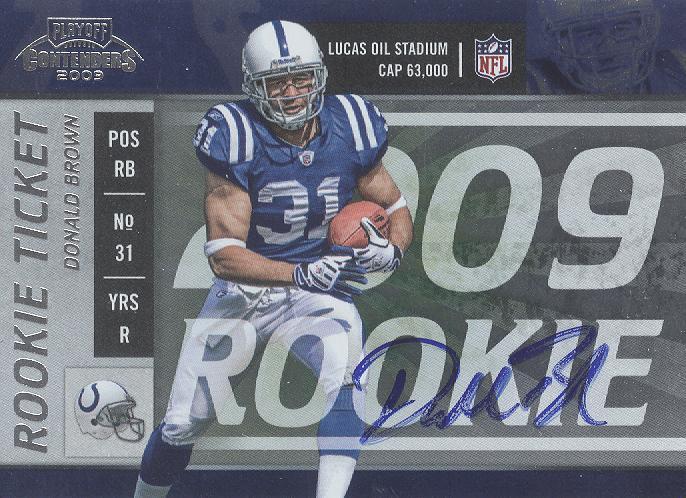 Breakout Player of the Week: Donald Brown, RB, Colts
(161 yards rushing, 1 touchdown)
Collectors were buying Donald Brown Rookie Cards three years ago on anticipation that he'd provide the rushing threat for the Colts lost when Edgerrin James departed. They've been disappointed every since and have largely departed collecting his cards. This one breakout game, just the second 100+ rushing game of his career, might raise some eyebrows and even garner a few new card buyers. But with the team in the midst of their worst season since Peyton Manning arrived, and with talk of Andrew Luck being drafted as a replacement for Manning, don't expect Brown's card, or any other Colt, to dramatically heat up anytime soon.
Cards to Grab:
2009 Bowman Chrome Rookie Autographs #132 ($20)
2009 Playoff Contenders #113 AU/465* RC ($25)
2009 SP Authentic #378 JSY AU/499 RC ($30)