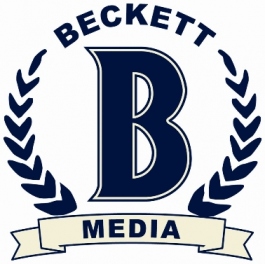 Beckett Media is proud to announce the creation of the Beckett Hobby Advisory Board. The board has been put together to help build the hobby through the promotion of Beckett's vast array of hobby products and services, as well as the creation of new offerings and goods.
The first two members of the board are Dr. James Beckett, founder of Beckett Publications, and Rob Veres of Burbank Sportscards in Burbank, Calif.
Dr. Beckett first published Beckett Baseball Card Monthly in 1984, which has been a staple in the card industry ever since.
"It is a pleasure and honor to work with Dr. Beckett again. His vision of the hobby is second to none, and we look forward to taking advantage of his boundless hobby experience," said Bill Sutherland, Chief Hobby Operations Officer for Beckett Media and creator of the Beckett Hobby Advisory Board.
Veres owns Burbank Sportscards, which is the world's largest retailer of single sports cards online with over 38 million cards on his website. His involvement in the industry as a retailer began in 1981 and Burbank Sportscards was the first shop on the Beckett Marketplace in 1999.
"I'm honored to be an inaugural member of the Beckett Hobby Advisory Board," Veres said. "I've been a longtime advocate of making this industry a better place for retailers and collectors and I'm very excited to be able to do that now in an official capacity with Beckett. I'm even more excited to be able to offer my expertise in providing collectors the world over with new and exciting ways to collect/purchase sports cards."
Look for additional announcements as board members are added.