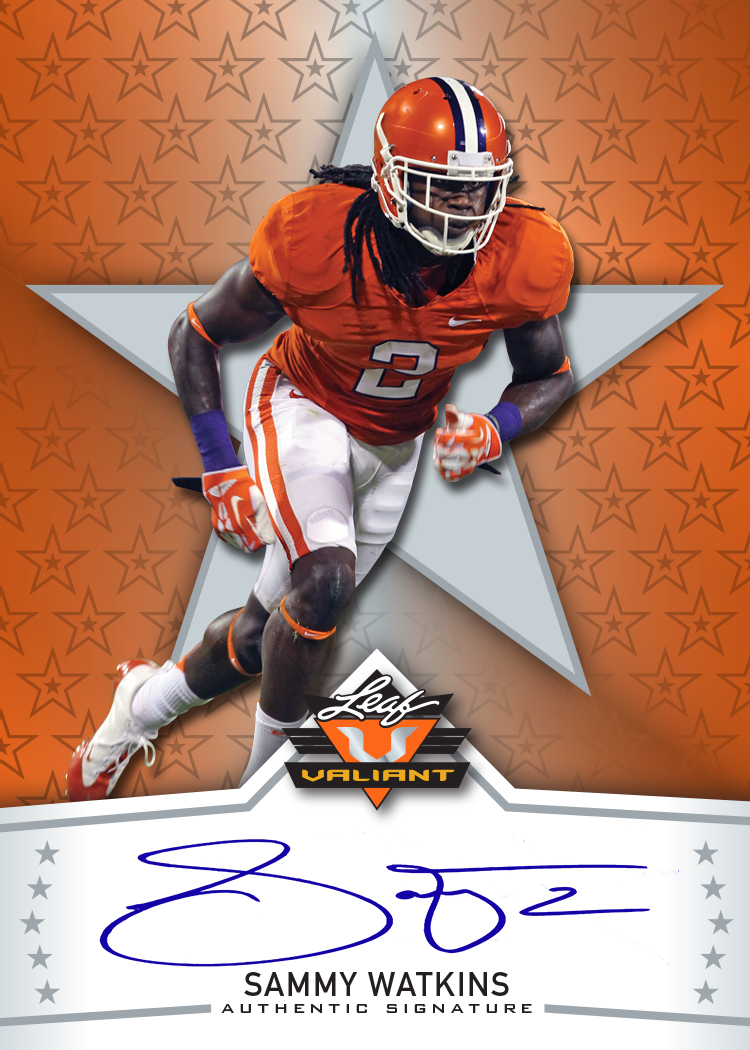 By Susan Lulgjuraj | Beckett Football Editor
It's coming back — 2014 Leaf Valiant Football, an all-autograph product, will return in this spring.
Each box will have four autographs of many of the top 2014 NFL prospects.
Autographs include:
Base Autographs: With parallels all the way down to 1-of-1s.
On Target Signatures: Featuring quarterbacks heading into the 2014 NFL Draft.
Lightning Fast Signatures: Players who showed great speed at the NFL Combine.
In The Spotlight Signatures: A number of the top 2014 NFL prospect will be featured in this subset.
Rising Stock Signatures: A die-cut autograph set with players who have gained momentum in recent weeks.
Honor Guard Signatures: A die-cut autographs set featuring NFL prospects.
This product is only available through Leaf from dealers who bought 2014 Metal Football, and will be available in late April/early May.
Susan Lulgjuraj is an editor at Beckett Media. You can email her here with questions, comments or ideas. Follow her on Twitter here. Follow Beckett Media on Facebook and Twitter.