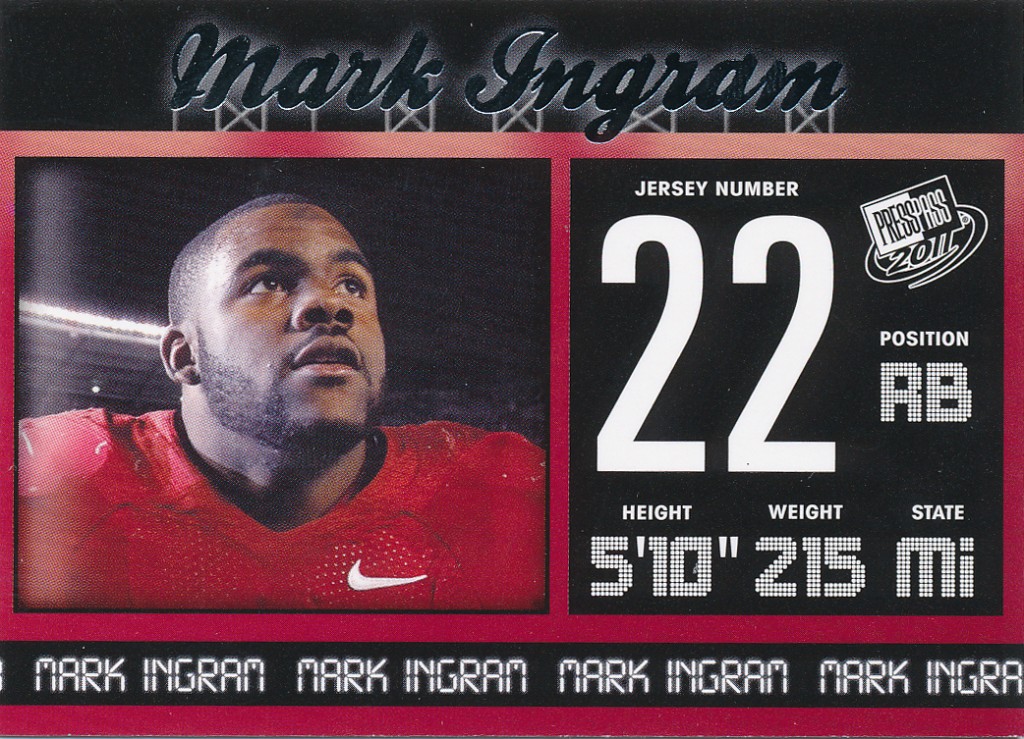 By Andrew Tolentino | Football Editor
Last week, we had a hands-on experience with the first football product of 2011 — SAGE HIT Low Series. Today, we tore into a box of 2011 Press Pass Football —  the second line from the year of the lockout.
For an early season product with a lack of league licensing, these cards come across with a decidedly official feel and a generally respectable aesthetic. Press Pass changed up the base set this year with horizontally oriented cards, featuring carefully cropped players alongside their respective stats in scoreboard-ish fashion.
Beyond the base set,  conceptually sound and visually strong inserts supplement the five-autograph break. We exceeded per-box hit odds with an additional memorabilia card and a signature from a certain soon-to-be product poster boy (Hint No. 1: Roll Tide!).
Below, you'll find a handful of the cards we managed to pull in our break, including the back of a card that you could possibly win in the forthcoming 2011 Press Pass Football Box Busters video.