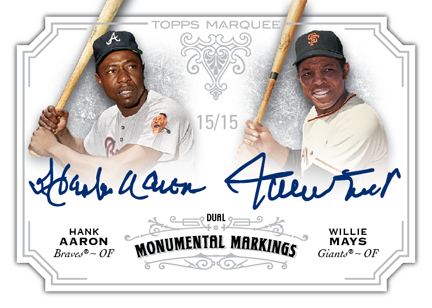 By Chris Olds | Beckett Baseball Editor
Topps has teased what its Topps Marquee baseball set will look like next year by releasing a few mocked up card images for the second edition of the high-end line coming in 2012.
While we're still letting this year's version sink in, it looks like they might be a winner — but we want to know what you think. Tell us in a comment or on our poll. You also can see additional images after the jump.
Loading ...