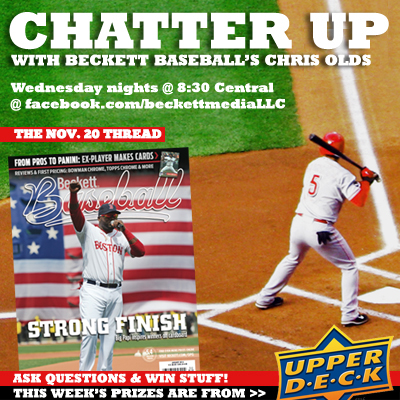 Join Beckett Baseball's Chris Olds for this week's Chatter Up over on the Beckett Media Facebook page on Wednesday night at 8:30 Central. Thanks to Upper Deck for this week's prizes, which will go out to active chatters during the two-hour session.
Click here to find the image above and leave an early comment there if you can't make it — also look for the early bird question now for a shot at a prize.
If you can't make the chat, be back on the page next week.