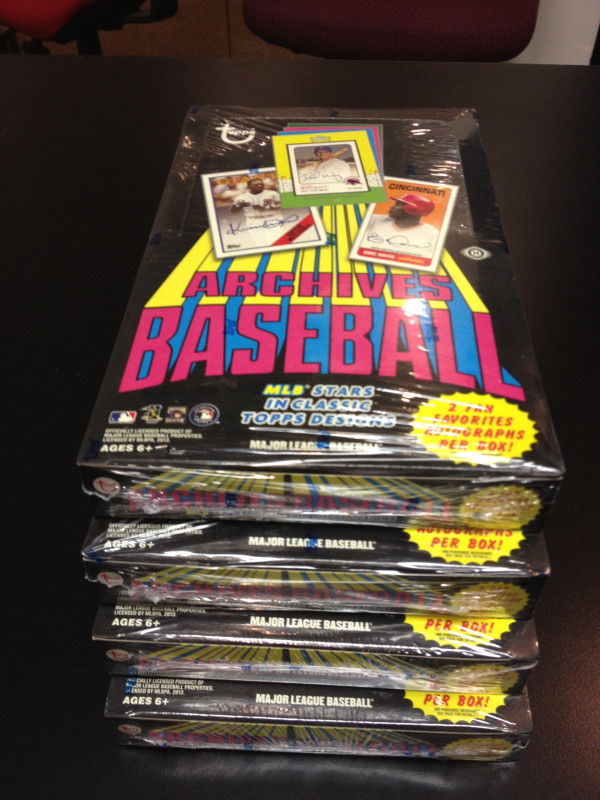 Who: Beckett Media's Chris Olds, Susan Lulgjuraj, Brian Fleischer and you … and everybody else, too.
What: Box Busters Live — an absolutely free live video chat and box-breaking experience where you ask the questions … and you may get the cards.
When: Tomorrow (Friday, May 31), at 1 p.m. Central time. It will run about two to two-and-a-half hours. (We'll chat and rip all four boxes before they can be yours.)
Where: Here on Beckett.com/news will be your starting point for finding us — and you can join in on the discussions with comments here, via our Google Hangout, on YouTube and on Twitter, too. (Links to come tomorrow.)
The product: The reigning Beckett Baseball Product of the Year for 2012 … this year's edition of Topps Archives, which arrives in hobby shops tomorrow.
— Need to see the checklist from Topps? Click here. —